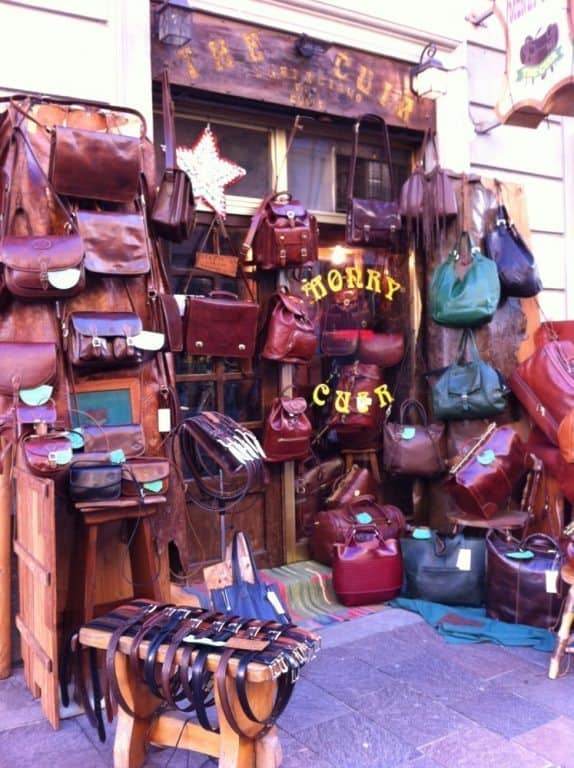 [Dec.2012] This is a photo of a bag shop called Monry Cuir di Dalmini in Via Lazzaro Spallanzani, which is on a parallel with Corso Buenos Aires, the popular shopping street in Milan.
I thought they have so many goods to sell that some were out of the shop, but in fact, the outside is their display space and the inside is the workshop.
A couple  has been running the business for 40 years here.
This is the real fussy shop.
I have a weakness for this kind of shop and bought a fairly big bag made of good quality leather.
The wife told me that in the past it was no problems for the goods outside, but nowadays even though they tie them with some chians, some people cut the chain and steal the bags.
She sighed, saying 'Milan has changed…'.