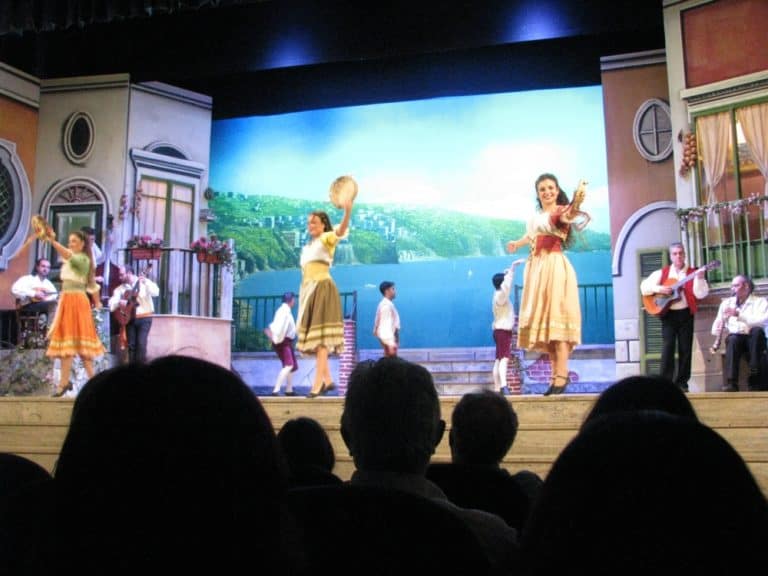 [ Oct.2015 ] There is a theatre called Teatro Tasso in Sorrento, southern Italy.
During the season, they perform a musical every night.
Basically, it is for tourists and there are two courses, one with a dinner and another with an aperitif.
We chose the aperitif course.
Although it says musical, there was not a clear story and they sang many famous Neapolitan folk songs and danced to them.
The dance was just so so, but the singing was very good.
Many of them had a great voice.
There were some scenes which made us laugh, too.
So our family, who loves Italian folk songs, was very happy.
On top of that, the interesting thing was the audience.
They were not only foreign tourists, but some Italians, too.
The middle aged women just behind us were powerful singers.
They sang every song together with the performers quite loudly.
Even my mum could not do that…
Their feeling of joy spread to us, too, and we could enjoy the show merrily.