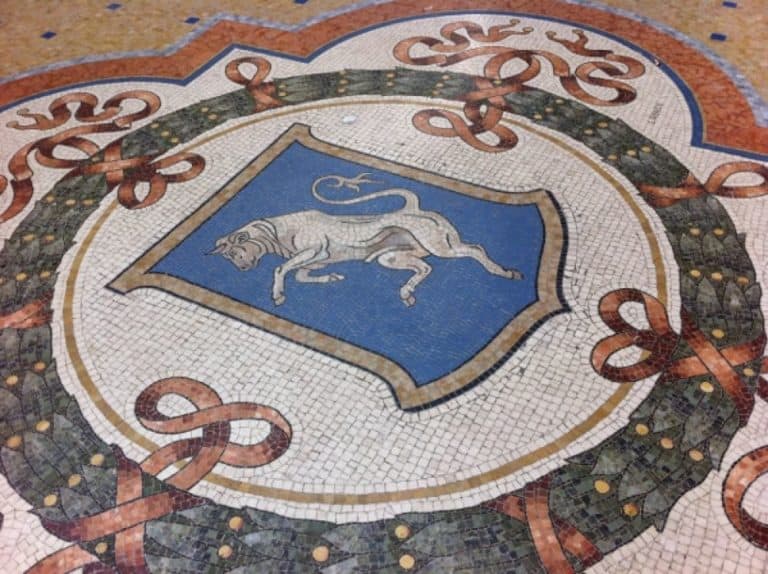 [February, 2012] If you have been to the Galleria in Milan, you may know about this mosaic bull.
You step on his vital spot on your heel and spin 3 times, then you will be lucky.
Therefore, there was a hole there until a couple months ago, because always someone was there and spinning.
But this time, I found that the hole has gone and the bull has got cleaned up nicely.
Now it is difficult to find the exact spot and spin….so there was nobody spinning today.