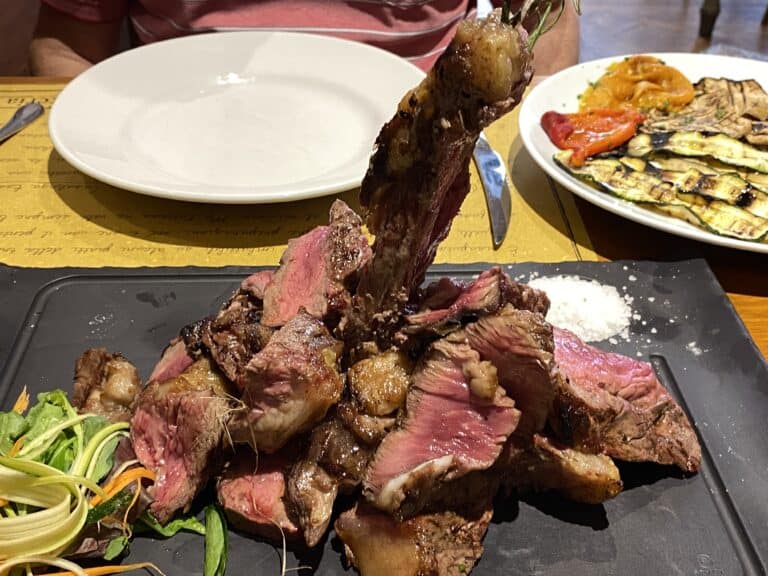 [Sept. 2021] It was a short trip to Florence, Italy for only 2 nights, but it was a fulfilling trip.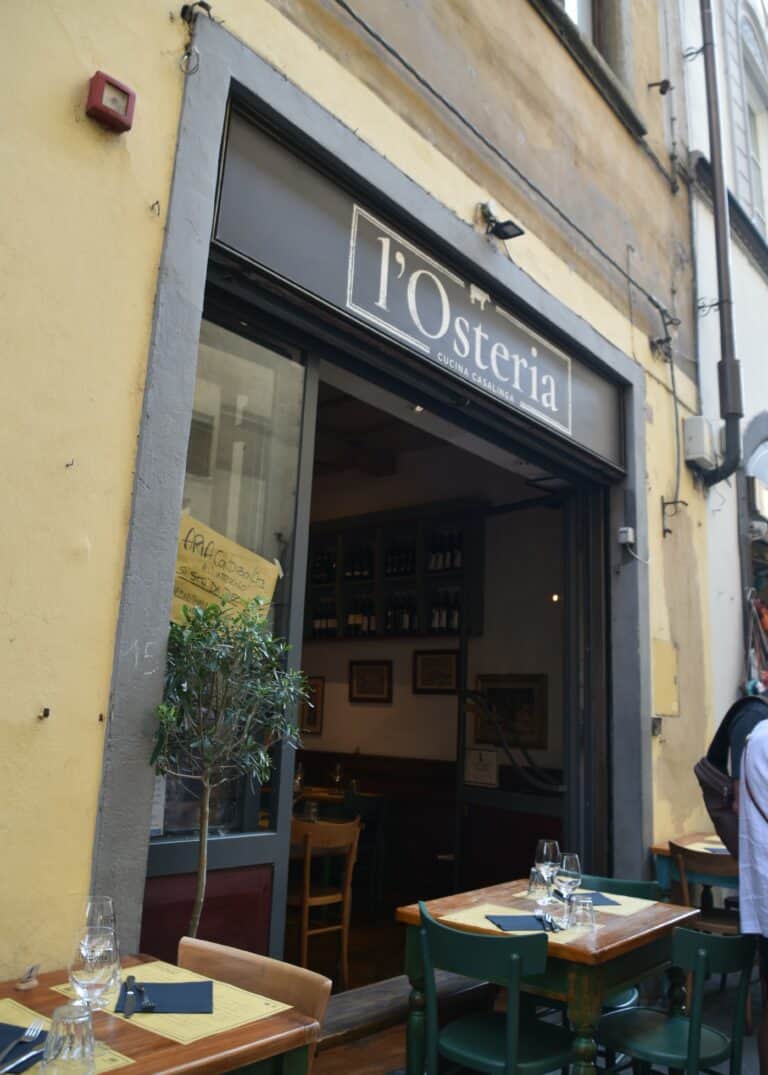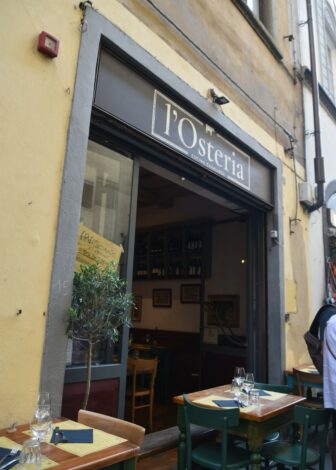 However, what we hadn't achieved until the very end was to eat Bistecca alla Fiorentina.
Eating Bistecca in Florence has been our custom for a long time, but this time we were distracted by the other attractive menus of Tuscan foods and missed the opportunity to eat it.
So we reached our goal at our last lunch.
The restaurant Osteria Cucina Casalinga, which was introduced at the street food restaurant we went to the night before, is located in via dei Neri.
Our train time was as early as 3 o'clock, so we entered at the same time as the restaurant opened (noon).
As you know, Bistecca alla Fiorentina is meat on the bone and characterized by large amount.
When I was young, I could eat all and more, but recently I haven't been able to do so, so we ordered just Bistecca without a starter.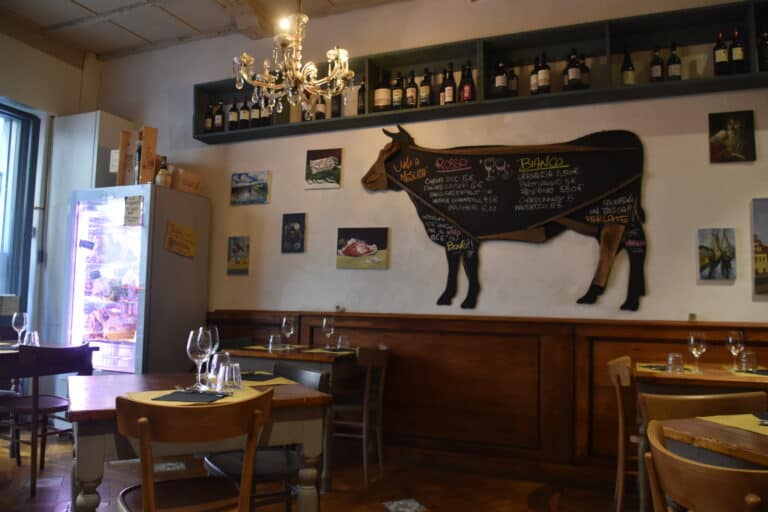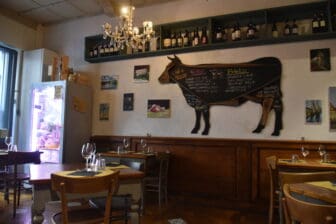 The waitress said, "If you don't have a starter, you can have as much" and recommended for us to have 1200g and we went for that.
Well, the bone is included, anyway.
We waited, maybe for about 30 minutes, as other guests started to come in and we saw that a variety of dishes were served to others.
But it was worth the wait!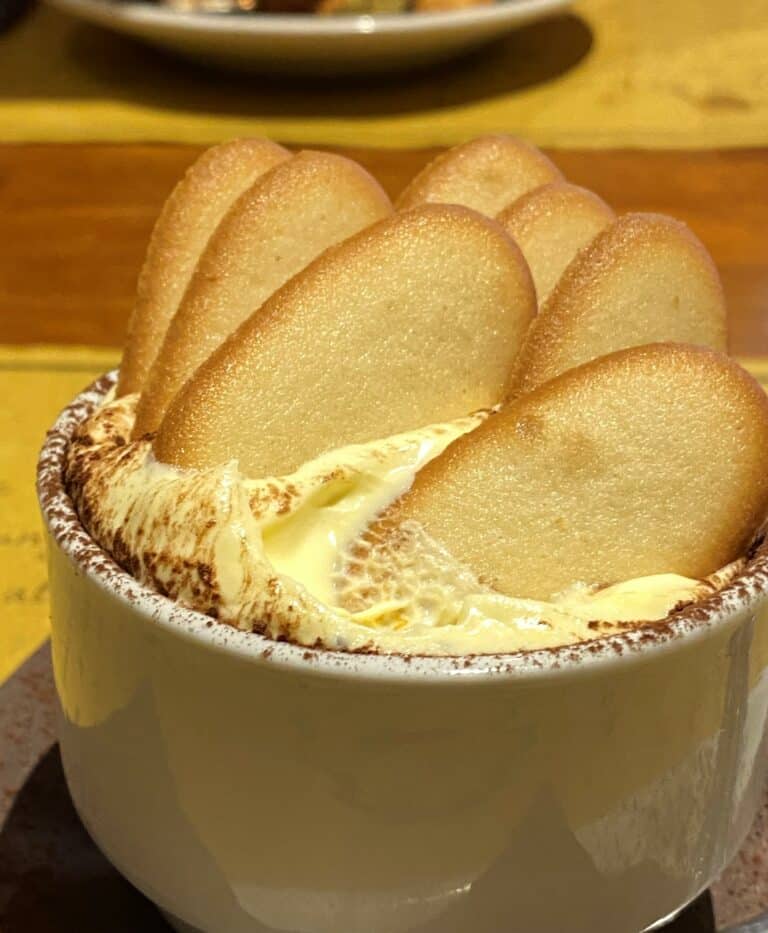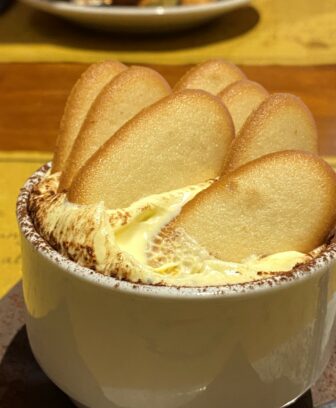 The Bistecca here is cut and served, and you can eat it with rock salt as you like.
It was tender and very delicious.
It was a moment that I felt from the bottom of my heart that I was really happy that I wasn't a vegetarian.
By the way, the beef used in Bistecca alla Fiorentina is a white cow from the Tuscany region called Chianina.
It has low cholesterol levels, which is good for your health.
A few years ago, we went to see a festival in Tuscany where Chianina appeared.
Now, after we were satisfied with the meat, dessert.
I had a bowl of mascarpone cream with langue de chat cookies stuck in it.
This was my first time and I liked it because it was tasty and wasn't as heavy as it looked.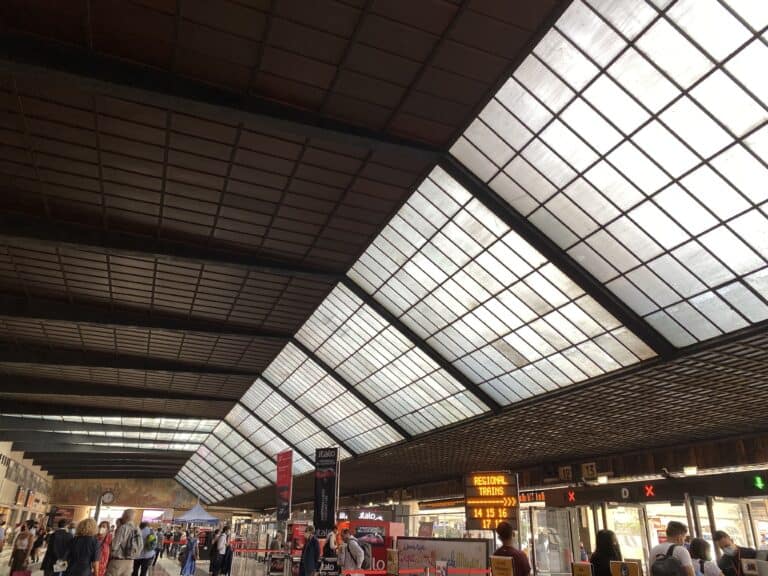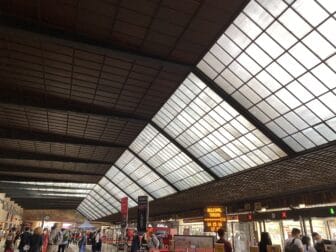 My husbands chose Vin Santo and Cantucci, which are standard in this region.
The bill was 110.50 euros including side vegetables, 1 liter of house wine and coffee.
Of this, 1200 grams of Bistecca was 66 euros.
After eating a very satisfying lunch, all you had to do was going back.
We returned to Milan on a packed Italo, feeling sad that we had to leave Florence.