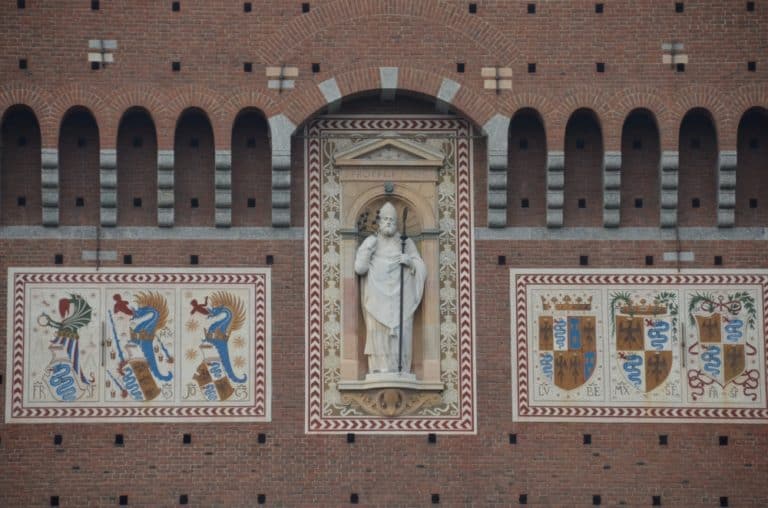 [ Oct.2015 ] After we visited the Duomo and the Galleria in Milan with my family, we went to Sforza Castle.
This was built by Francesco Sforza, the Duke of Milan, in the middle of 15th century and expanded in the 16-17th century to become one of the largest castles in Europe.
However, Napoleon and events during WW2 damaged it and currently there are many civic museums, such as the Museum of Music Instruments, in the castle buildings.
This time, we just walked around the courtyards.
Apparently, Rondanini Pieta, the last work of Michelangelo, is here so one time I have to come back to spend time here.