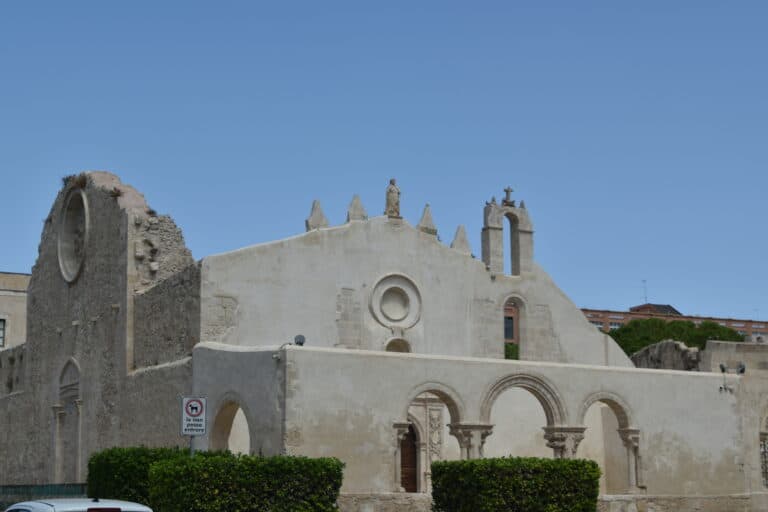 [Sept. 2022] On the last day of our summer holiday in Syracuse, Sicily, Italy, we went to see the catacombs that we wanted to see and had not done yet.
This is not in Ortigia, but in the basement of the ruins of a church called Basilica di San Giovanni in mainland Sicily.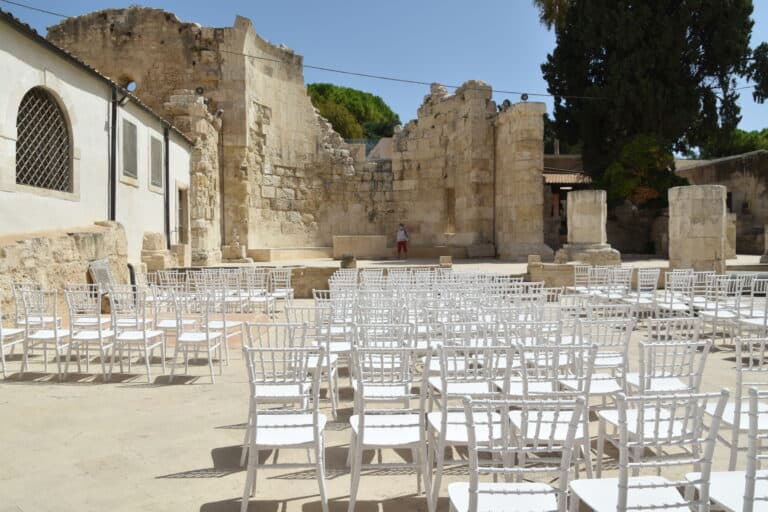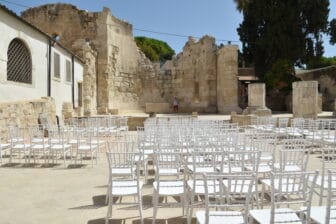 This church is impressive with its white walls and beautiful round rose window frame.
According to a guidebook, the church is dedicated to St. Marchan, the first bishop of Syracuse, and functioned as a cathedral in the 17th century.
I said that it was a church ruin, but there were chairs lined up outside, so it may still be in use.
It was written in the guidebook that this catacomb can only be seen on a tour, so my husband called here and there to find out the tour timetable, but he couldn't get much information.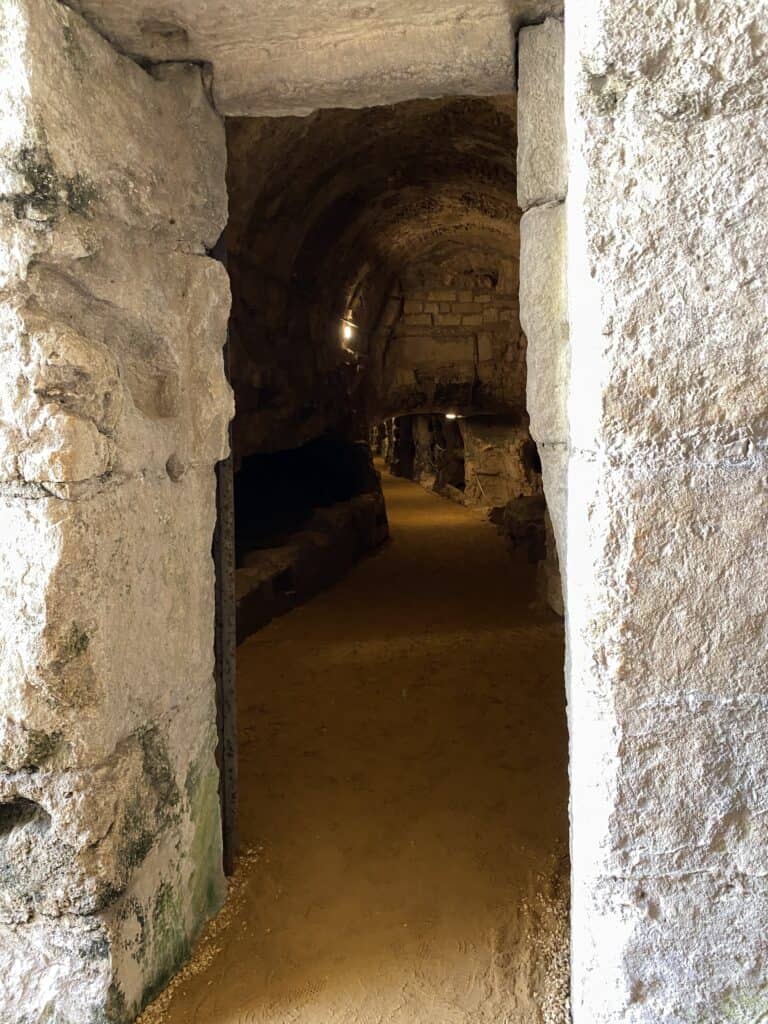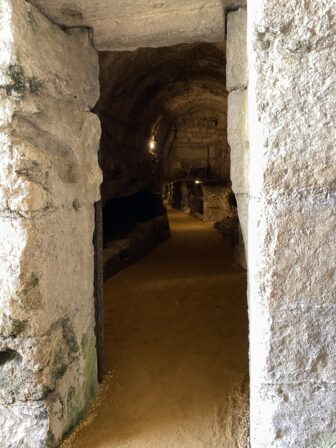 He just found out that they open at 9:30.
We decided to go there anyway, and arrived at the site just before 11:30.
The next tour was scheduled for 12:10, so we decided to wait.
The price of the tour was €10 per person.
After all, it was a tour with a considerable number of people, probably about 30 people.
The guide explained in Italian and in English with a strong accent.
When entering the catacombs, everyone had to put on a yellow helmet and a mask.
The helmets people used were later disinfected by the person in charge.
We went down inside the catacombs to be amazed.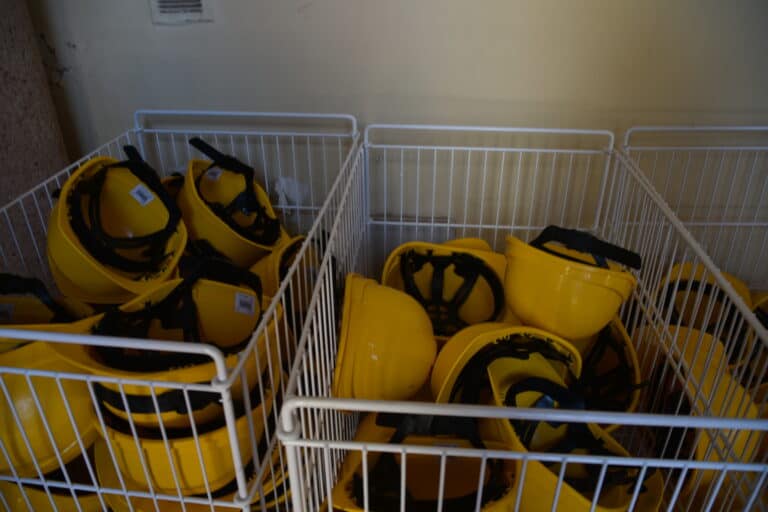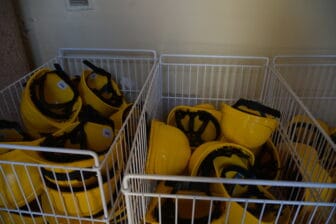 It is a large cemetery where about 10,000 people were buried, and it looked as big as an underground shopping mall.
I have never seen anything like this.
It's like a maze, so if you don't get guided by a tour, you might get lost and be buried alive.
It was very disappointing that no pictures were allowed inside.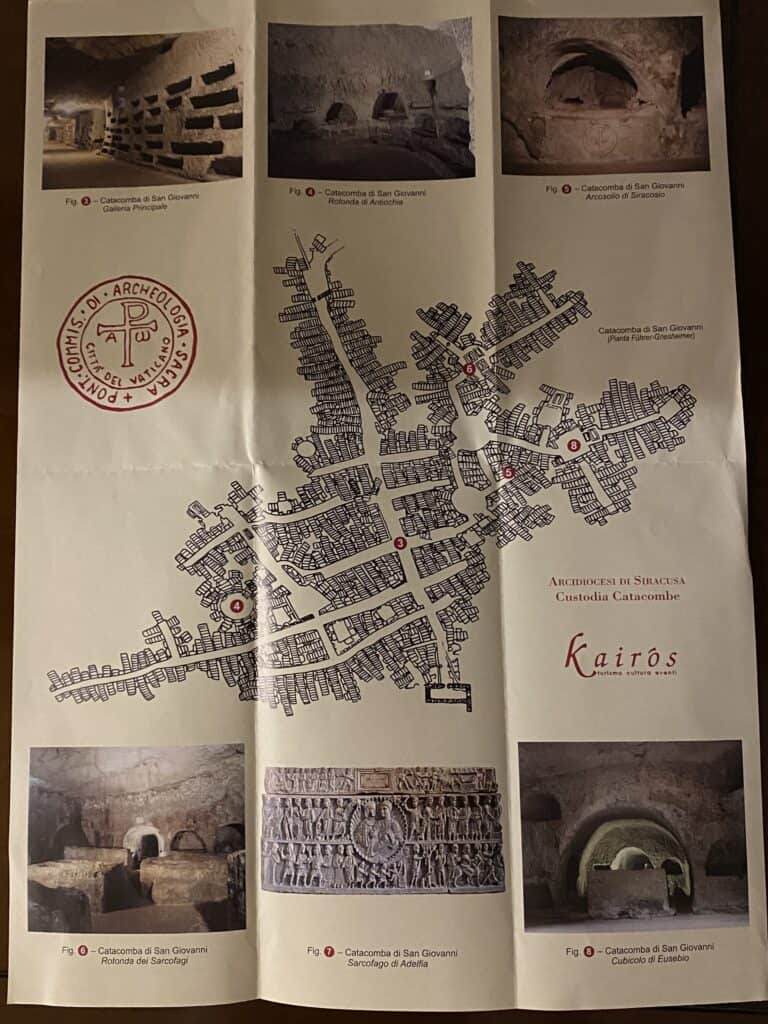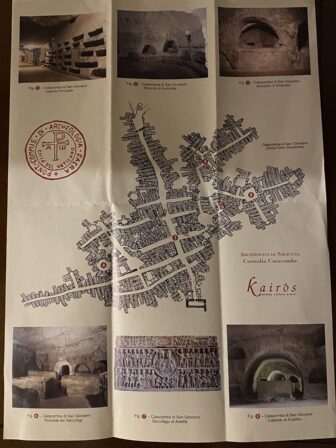 The cemetery is believed to date back to the 4th century AD.
Unlike the catacombs of Paris and the chapels of bones which we had seen in many places, there were no bones left, just holes in the walls that were used as tombs.
The vaulted tombs were for one person, for two people, or for many, where up to 30 people were buried.
A simple hole in the wall was the grave of a poor man or a child.
Some had remnants of frescoes and some had beautiful carvings.
It is said that the investigation began at the end of the 19th century, and what was found was evidence that the same tomb was used twice as they found another painting under one fresco.
Apparently this place was used as an air raid shelter during World War II.
And there are two other catacombs like this in Syracuse.
It was a very interesting experience and it was worth visiting.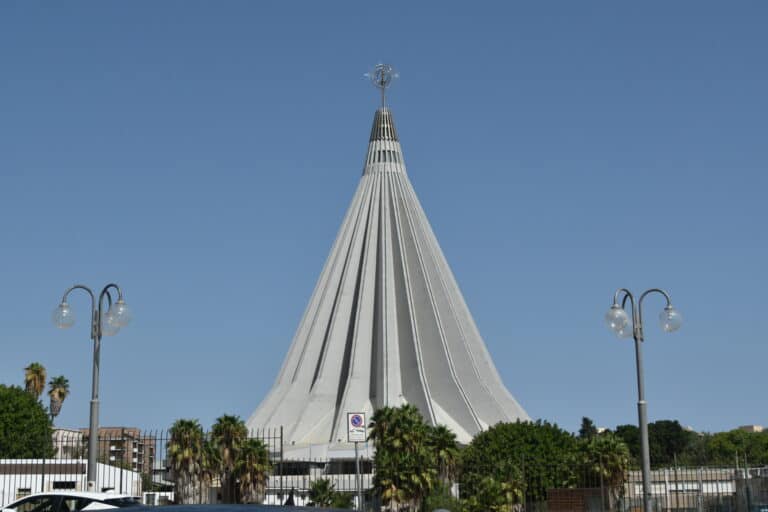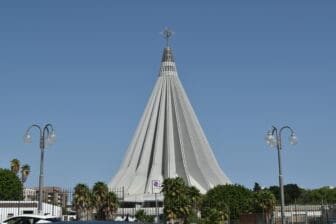 By the way, on our way here, we passed the Madonna delle Lacrime, a new church completed in 1994 that was built because a plaster statue of the Virgin Mary shed tears.
It has a unique design that looks like an upside-down ice cream cone.
We didn't go in because the guide of the Ortigia walking tour said it wasn't worth going in, but I guess this will also become a famous tourist destination in the future.