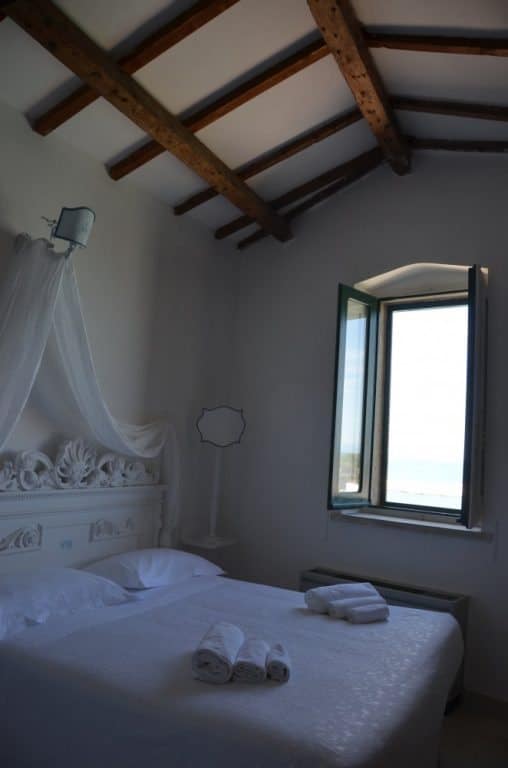 [ Apr.2013 ] During our family holiday in south Italy, we went to a pretty seaside town of Otranto.
We stayed in a B&B called Palazzo De Mori.
Actually I stayed here three and a half years ago, too and to my suprise, the hotel owner remembered that.
The interior of this 'palazzo' is based in white and pale colours and very elegant.
The building itself is very old.
Originally this belonged to a noble man called Michele Leondari, who was killed during the Turkish invasion of 1480.
The verandah facing the sea is wonderful and when the weather is good, guests can have their breakfast here, though for us, this time and the last time, it was too cold to have a meal outside.
We enjoyed the beautiful view though.
I wondered why they call this lovely hotel 'B&B', but maybe because the reception area is often empty.
This place seemed to be run by the owner and a few staff only.