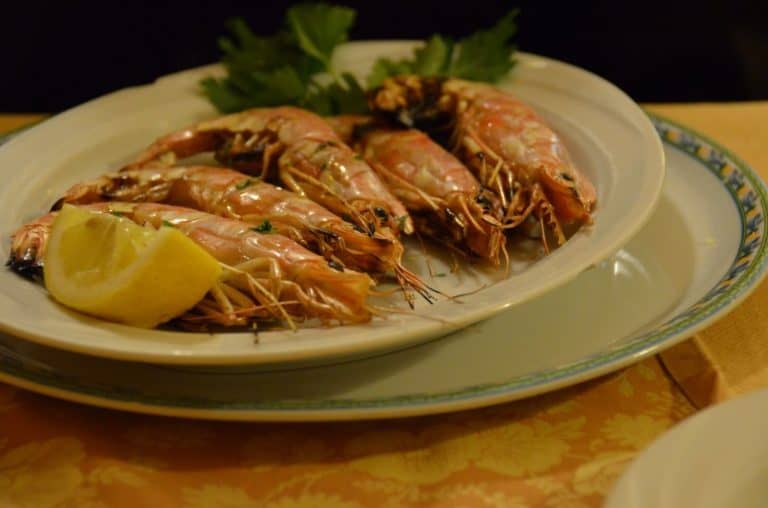 [ Apr.2013 ] In the second evening in Otranto, southern Italy, we went to a restaurant with genuine local atomosphere.
Again, the mixed starter was special, like Carpaccio of swordfish and some sort of octopus fritters.
I chose boild and seasoned octopus for the main.
The photo is my family member's prawns.
We had some nice pies for dessert and every one was satisfied.
It was a slightly chilly night in April, and fire was on in the fireplace.
The name of the restaurant is Zia Fernanda (auntie Fernanda).