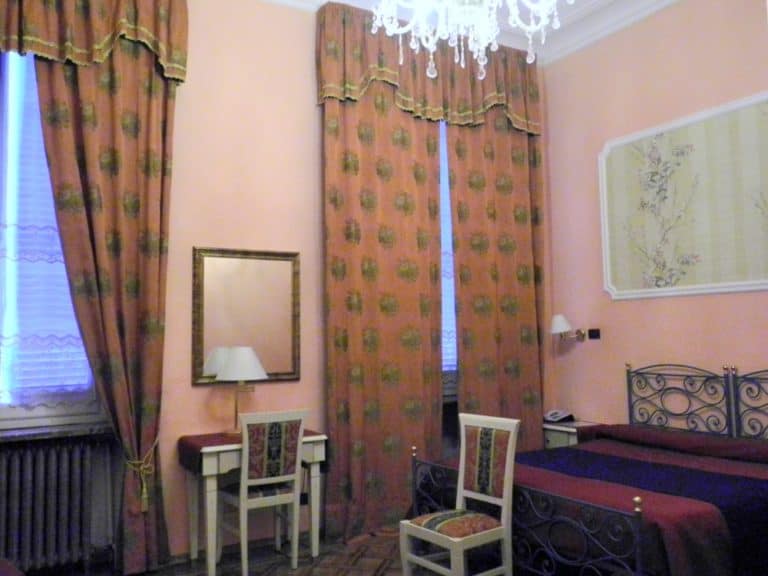 [ Feb.2015 ] I visited Turin in Italy for the first time.
The hotel we stayed was Hotel Principi D'Acaja, a three star hotel housed in an early 20th century villa.
It is located in a quiet area, just outside of the map of central Turin which the tourist office gave us.
The ceiling was high and the floor in our room was wooden which gave us the feeling of the history.
It is said that a family is running this hotel.
The receptionist on the first day was the brother of the receptionist on the second day.
A dignified middle aged man who must have been their father was attending the breakfast room.
Maybe because of that, the atmosphere here was similar to English B&B.
In another word, it had a bit of amateurish feeling.
I thought if they apply a little bit of treatment, this hotel could be a boutique hotel.
By the way, apparently there is a Japanese regular customer who stays here every time when Juventus, the football team plays important matches.