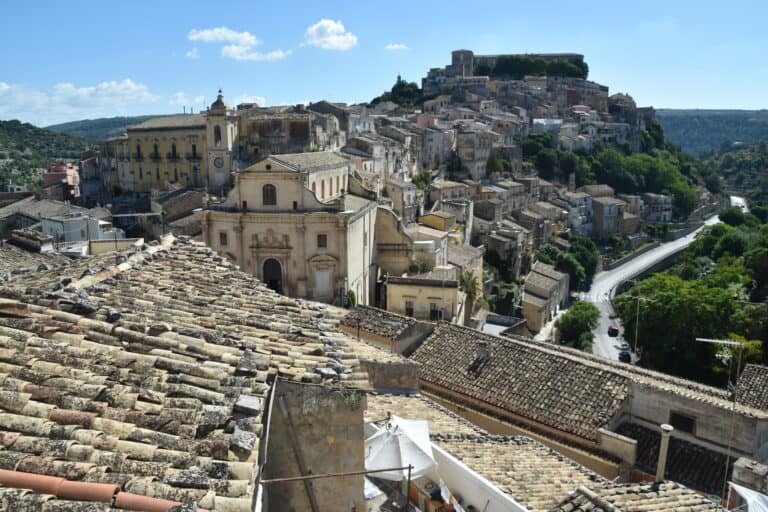 [Sept., 2022] After staying overnight in Ragusa, a historic town in the inland of Sicily, Italy, we walked around Ragusa Ibla (old town) until the evening.
Giusy, the manager of Intervallo Boutique Hotel where we stayed, told us that we could come back even after checkout and rest on the terrace, so we left our luggage there and kept the key of the hotel.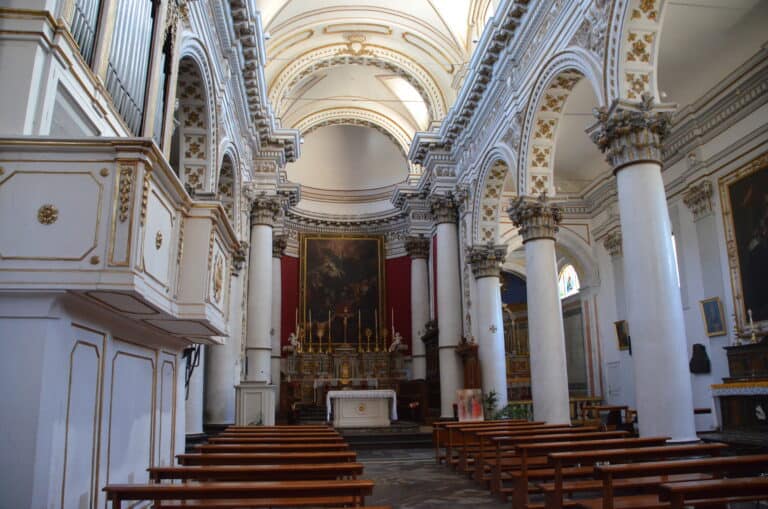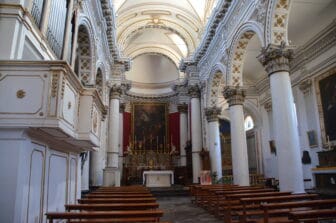 The view from the terrace in the morning was also wonderful.
Although it was backlit.
First, we went down the stairs in front of the hotel and entered Chiesa del Purgatorio found in front of us.
This church faces Piazza Repubblica, which is small for its name, where I remembered from the last time we visited around here as quite a few old men were hanging around.
On this day there were more tourists, though.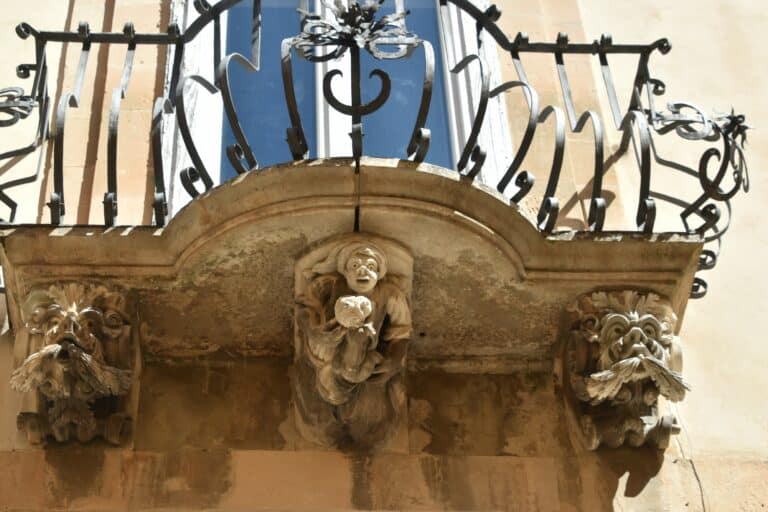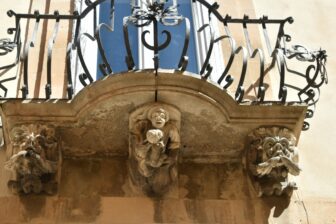 The churches in this region are characterized by the fact that you have to climb a fairly steep staircase to enter the church.
According to our guidebook, it was one of the few buildings that survived the 1693 earthquake after it opened in 1658.
The interior was orderly and well-maintained.
According to the information on the Internet, when it was popular as it was a surviving church, it became cramped and was rebuilt.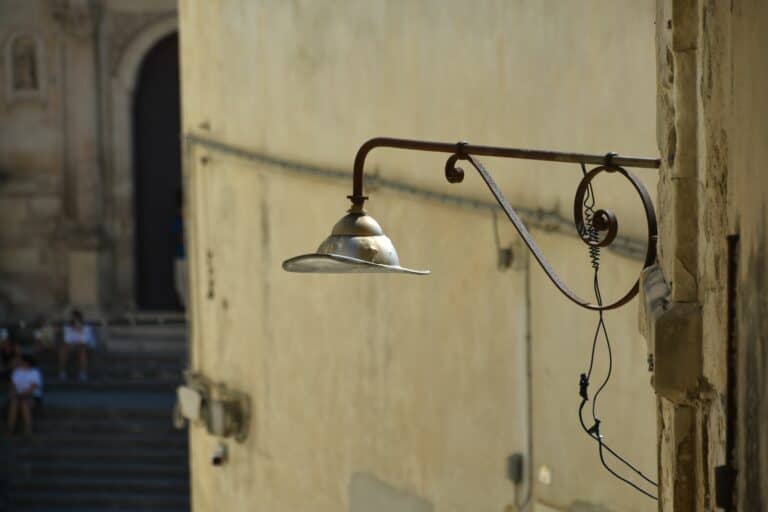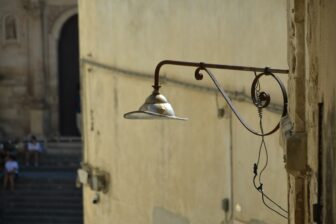 So, what we saw now was probably the building after the reconstruction was completed in 1787.
After leaving here, we went up a narrow alley aiming for the Duomo.
Picturesque scenery wherever you look.
The baroque architecture with intricate carvings under the balcony, the street lights that are too bland, the religious paintings carved on the casual walls, and so on, I had to take pictures one by one, so I could not help but walk slowly.
We hadn't been looking for it, but we happened to come across the tourist information centre, so we went in and asked for a map.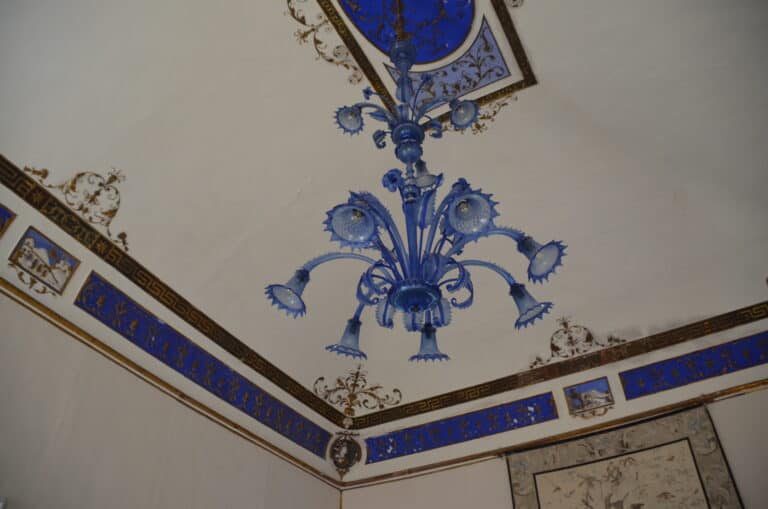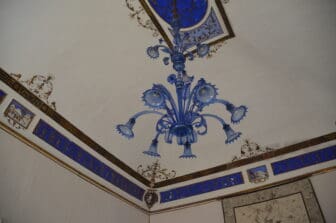 When we asked about the highlights, the person in charge told us that this building itself which houses the tourist centre was also a UESNCO World Heritage Site.
"The photo exhibition has just finished, but you can go up and have a look," he said, so we went up to the first floor.
When I checked later, it was a mansion called Palazzo La Rocca, and was built by Baron Rocca around 1765.
The atmosphere of the room with gold-patterned edging on the ultramarine ground was lovely.
My husband, who especially likes this colour, loved it.
Well, when we left you there, our destination, the Duomo, was right there.