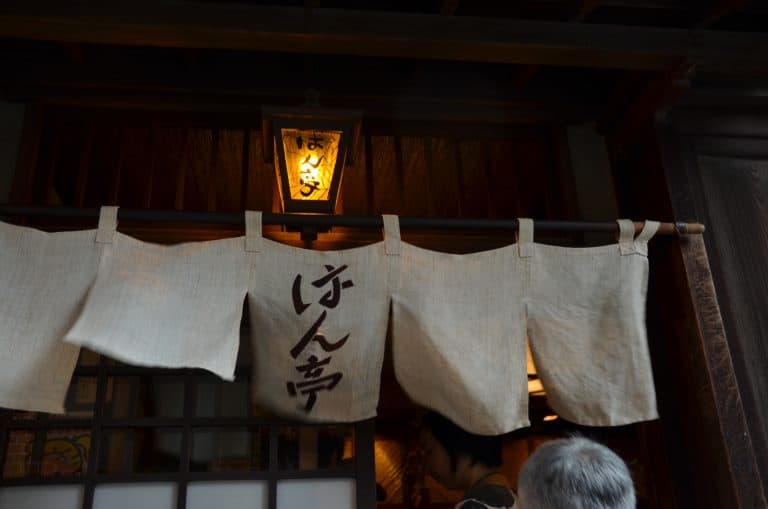 [ Aug.2016 ] Every time when we go back to Japan, our friends and family plan something interesting for us.
This time we went to eat a Japanese deep fried skewers dish in a historical building in Tokyo.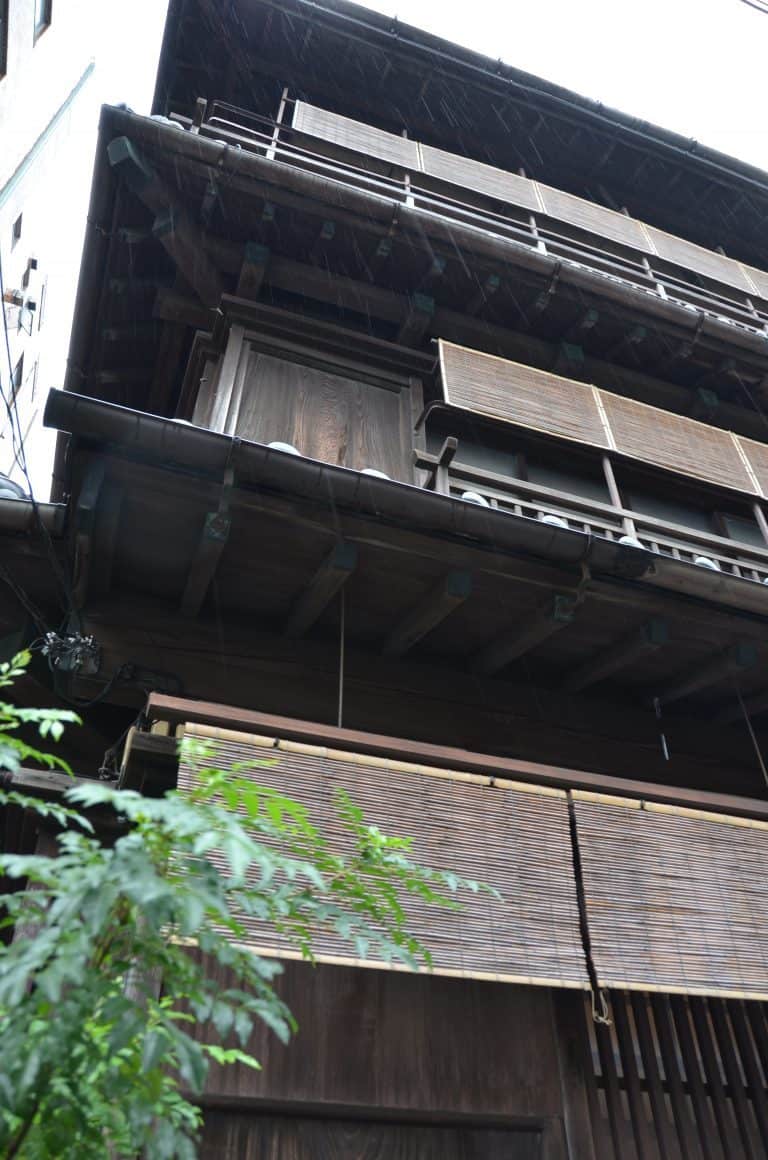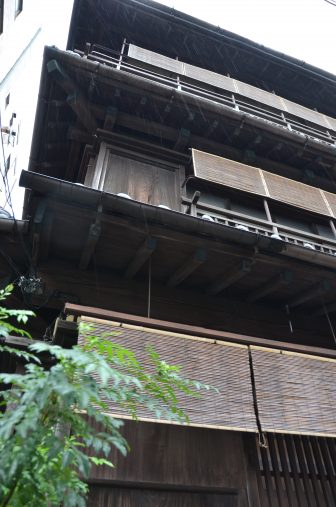 The restaurant is called "Hantei" and situated in the downtown area in Nezu.
According to the leaflet I received there, there used to be a river called Aizomegawa around here, but it was made into a road in Meiji Era (1868 – 1912) and this area became downtown.
Around that time, they built this house and a Geta (wooden clogs) shop was opened here.
This building survived the Great Kanto Earthquake in 1923 and Great Tokyo Air Raid in 1945 and became the restaurant in 1976.
So the highlight of the restaurant is this interesting building, which is a three storey wooden house with there is a storehouse inside, but the taste of the foods was good, too.
Also the atmosphere was lovely and refined.
We ate lunch menu, which included 8 skewers and on top of that, we ordered 3 extra.
We had a couple of bottles of beer and cold sake and altogether it was about 5000 yen (about £35 or €41) per person, which I thought very reasonable.
Our friend said that the price is good for lunch time, but in the evening it is much more expensive.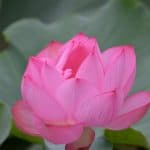 Before the lunch we walked around Ueno and saw Shinobazu Pond which was dense with lotus.
After eating we went to Nezu Shrine to see the row of red Torii gates.
A friend of ours had recommended visiting here saying "You can see the scene of many red Torii gates in Tokyo without going all the way to Kyoto".
Surely the view was impressive, though the size of the gates were smaller than the ones in Kyoto.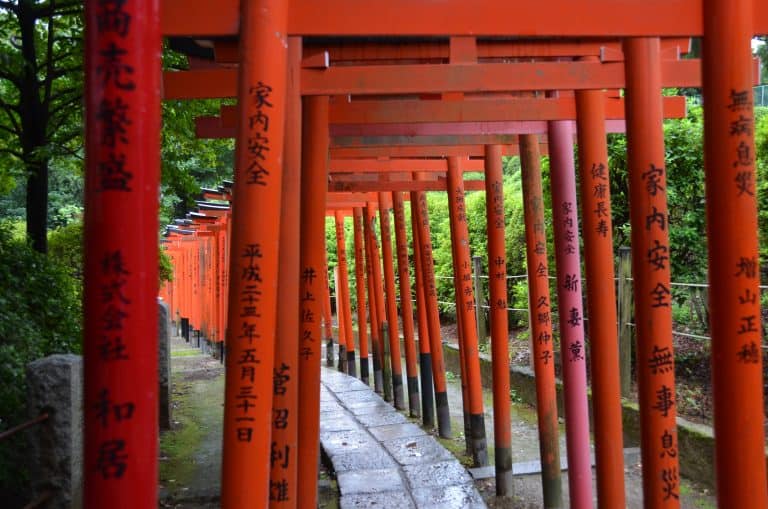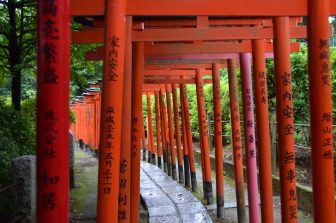 Apparently these gates in this shrine were built by the people whose wishes were fulfilled by Kami (Shinto's god).
So the number of the gates means that the number of fulfilled wishes and there were so many of them!