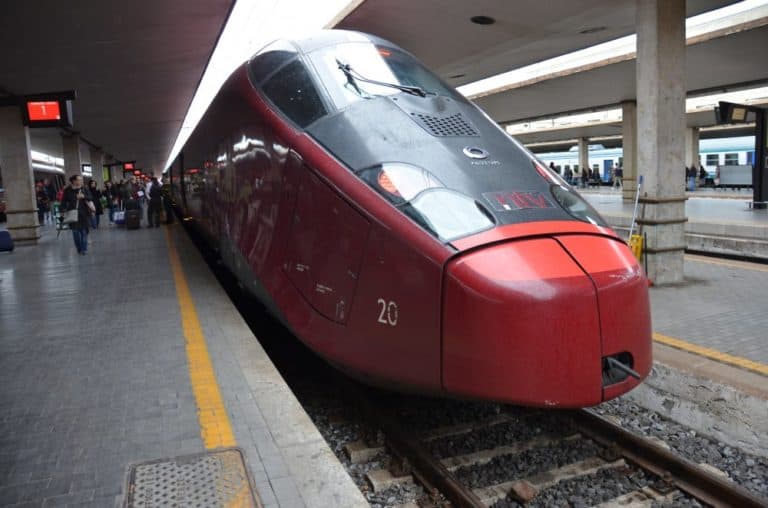 [ Apr.2013 ] From Florence to Mian, we took the new high speed train called 'Italo'.
This is run by the first Italian pivate railway company which is funded by the chairman of Ferrari and others.
It started the business only just one year ago.
When we booked the seats online, in the screen, they said 'only thing you need is this booking number'.
I thought,'that is clever' and went to the station with the booking bumber only.
But we could not see any indication where we get the actual tickets or get to know our seat numbers.
We asked the staff there, and she said ' you needed to print your tickets when you did booking'.
Apparently, the next page of 'only booking number needed' there was a ticket.
She checked our seat numbers on the spot and we did not have any problems in the end, but I thought the website was not clear enough.
There are three classes in Italo train.
Ours were the basic ones, but our family could sit together facing each other across the table and the seats were comfortable.
But! It has to be the fast train, but it was delayed by 50 minutes.
They said the cause was some problem around Venice, but did not say the details.
Maybe the main issue is that they use the same rail with the national railway, Trenitalia.
So, in the end, I did not feel any advantage taking Italo, compared with Trenitalia's high speed train, Freccarossa (red arrow).