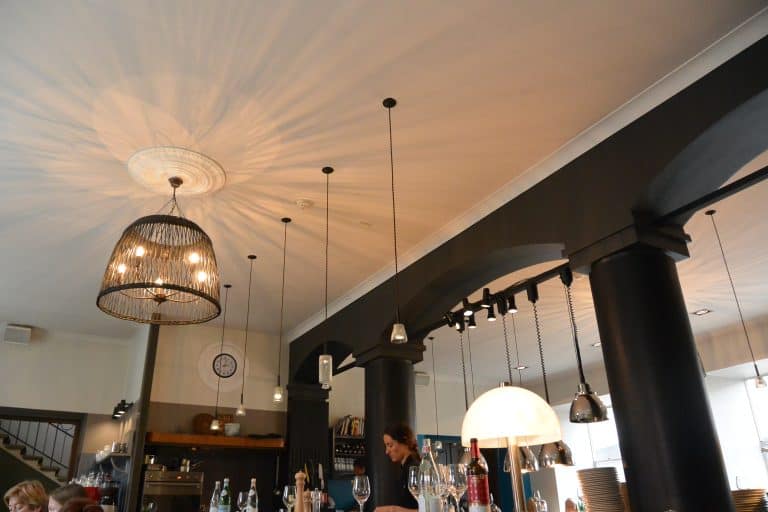 [ July 2016 ] We went to a restaurant called "3 Pavaru Restorans" which was recommended in a Japanese website. I was surprised to see that it had the atmosphere with a grand manner and the staff were rather pretentious.
It seemed that they thought that this attitude was cool. When we sat at a table, a sheet of white paper was put on the table and a woman who seemed a chef spread about 5 kinds of sauces on top of the paper, telling us how they were made.
The fresh bread was served as well and we ate the bread with those sauces by hand. Surely we were taken aback.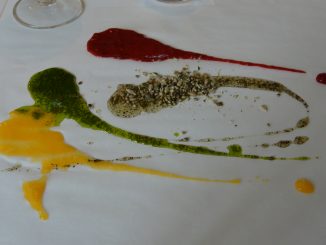 I took a pork belly dish for the main. A lot of ingredient was used including a grain which could be millet.
It was surely an elaborate dish. My husband's chicken was tasty, too. We had a dessert of pear, too. Unfortunately, although they look expert of serving foods, they did not the basics. They served coffee before the dessert and the coffee was too bad for me to drink.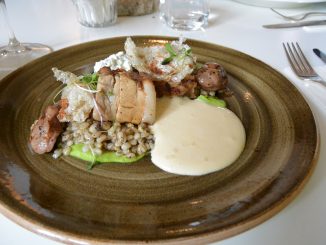 We went here soon after visiting the Central Market and caught a glimpse of the ordinary common people's life, so I felt somewhat empty. When these pretentious waitresses go back home, it could be that their mums like Matryoshkas who were at the Central Market  were waiting for them.