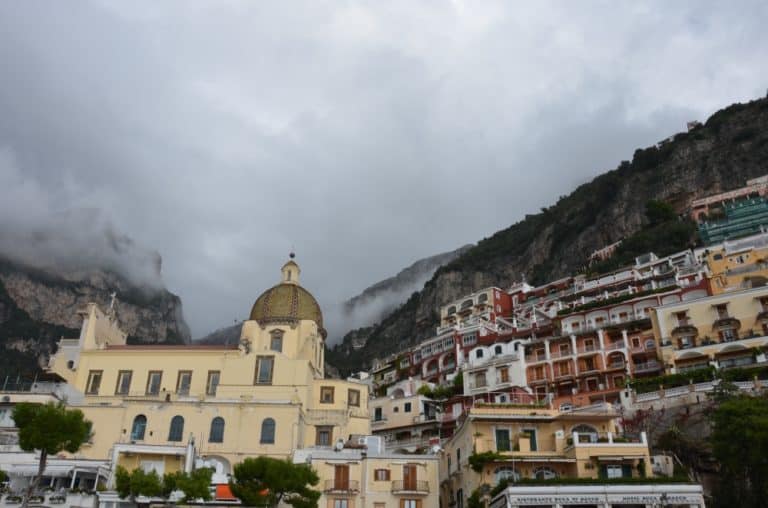 [ Oct.2015 ] Positano is the town between Sorrento and Amalfi along the Amalfi Coast in southern Italy.
This town looks like the hills are wrapped by houses.
To visit the town we went down from the main road towards the sea.
The cars could go down to a certain point and from there on, we had to walk all the way down to the beach.
According to our guide, Positano used to be a humble fishing village until the 1940s, but in the 1950s it was noticed as a good resort. Now it is famous as a high-class resort town where celebrities go on their holidays.
There were many fashionable shops, but maybe because this was a summer-orientated town, many shops were selling summer clothes and accessories.
I had been to the Amalfi Coast before, and this was my third visit to this town.
I was therefore not surprised to see the view of the concentration of houses on the hill, but for everyone else it was the first time.
One of my family members said afterwards that this view was the most impressive one on the whole holiday, though another one was a little disappointed, saying " I thought it would be more colourful".