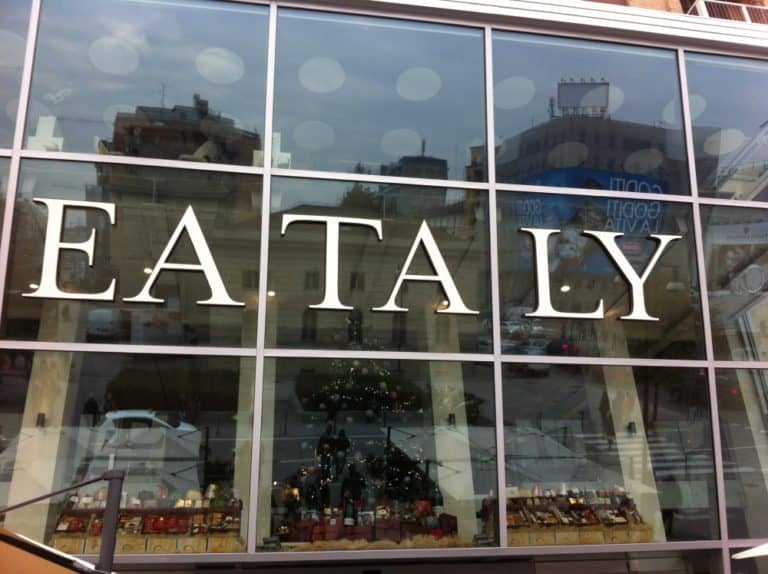 [ Nov.2014 ] We went to Eataly, an up market Italian food shop for the first time.
This shop is not merely selling Italian foodstuff, but they select only producers who have the passion for the real foods.
It started in Turin in 2007.
It seems to be linked with Slow Food movement.
Japan has already about 10 Eataly shops.
There are shops in USA, Turkey and Dubai, too.
The one we went was the Milan shop which was opened in March this year.
As it was Sunday, the shop was very crowded.
Our purpose was the "Ristorantino", small restaurants in the shop, letting people eat what they sell in each area.
We had to wait for about 30 minutes to enter the meat and fish Ristorantino.
My stuffed squid was excellent, but the atmosphere was not relaxing as there were too many people, and we had to go to other Ristorantino for the dessert.
In the end I just felt tired.
It would have been nicer if we could go at more quiet time….