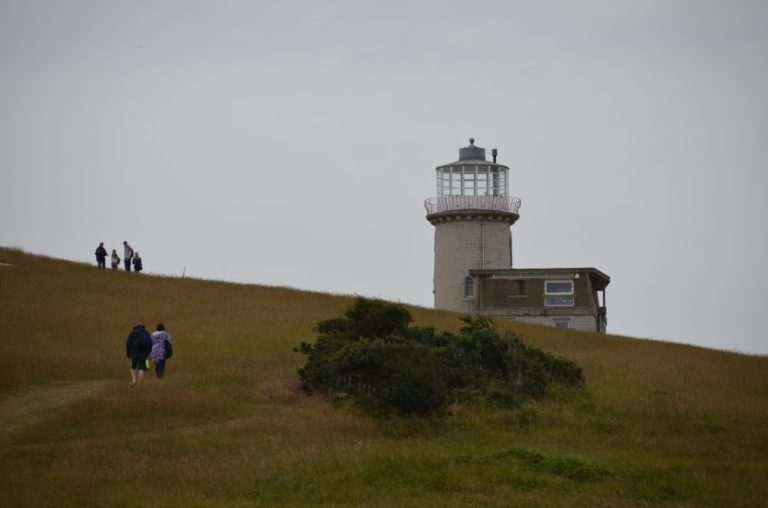 [ July, 2014 ] This is a photo of  Belle Tout lighthouse at Beachy Head, the famous white cliff in England.
Apparently there were a lot of shipwrecks in the 17th-18th centuries around here and people wanted a lighthouse.
In early 19th century, at last, this one was built by the local MP investing his own money.
But when it was in operation, they realised that it was not very useful because it was often in the thick mist.
So they made another one in the sea.
This Belle Tout was used as a lighthouse until 1902 and then it was used in films and became a residential house.
But because of the erosion of the cliff, it became too dangerous to be left there, so they moved this lighthouse 17 metres inland in 1999.
So it used to be standing nearer to the edge of the cliff.
In 2008, this became a B&B.
It may be interesting to stay overnight at this location.
It must be very lonely at night in winter…