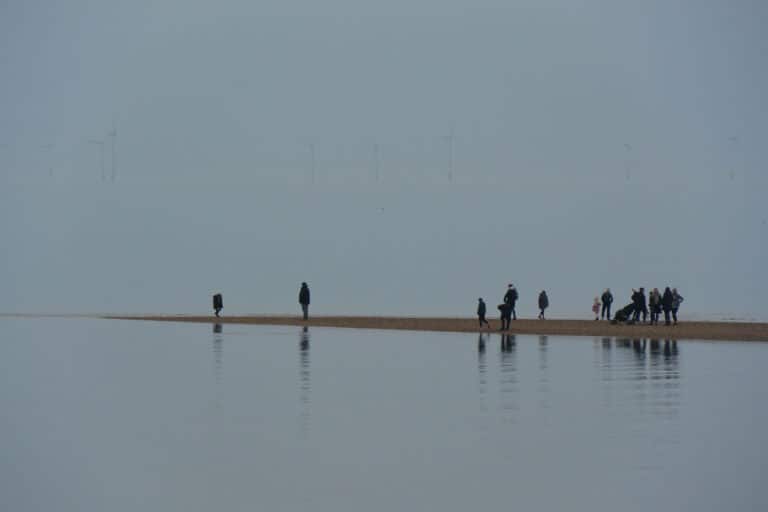 [Jan. 2022] One Sunday in late January, we revisited Whitstable, a seaside town in southern England, taking the forecast at their word that the weather would be fine.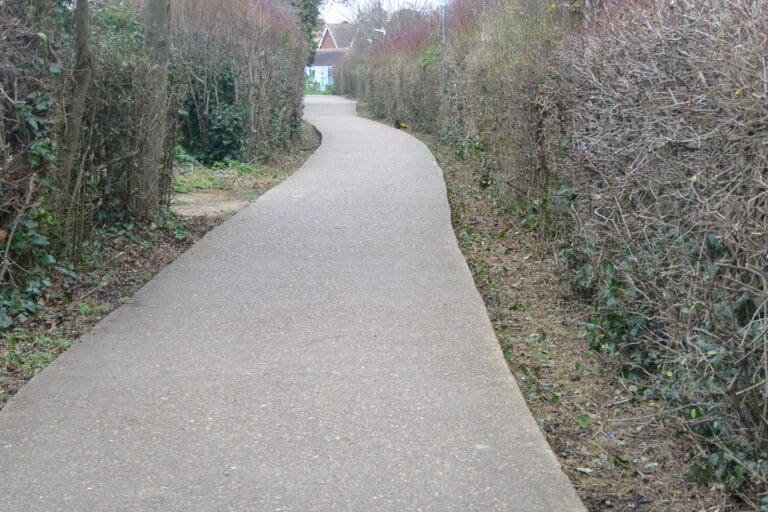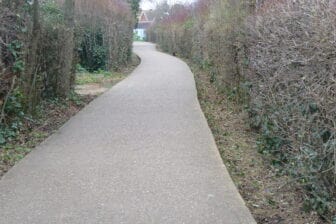 However, the weather forecast was wrong, and it was as dark and cloudy as it could be.
Whitstable was a grey world again, following our previous visit.
From the train station, we followed the same road as last time, making a slight mistake on the way, and suddenly came out to the craft market at the port.
This time, from there, we walked towards the beach on the righthand side facing the sea.
We knew that beach huts were lined up on this side as well.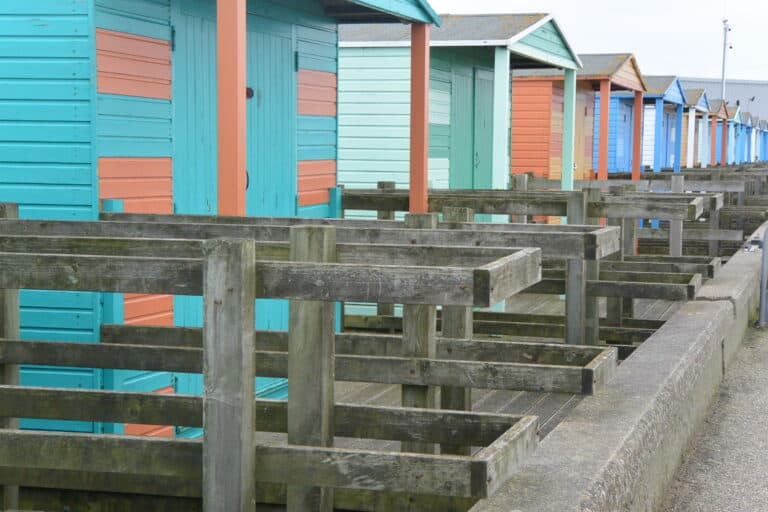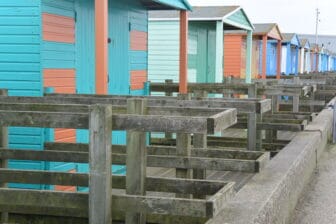 But to be honest, I wasn't as impressed as last time at the sight of the beach huts.
Probably because the colours of the huts weren't that striking.
The beach huts around here were large ones.
It seems that beach huts are a very common sight in the UK.
In fact, a friend of ours told us that he often visited this neighbourhood because his family used to own a beach hut in this area when he was a child.
They can't stay in the hut overnight, but it was a base for playing on the beach.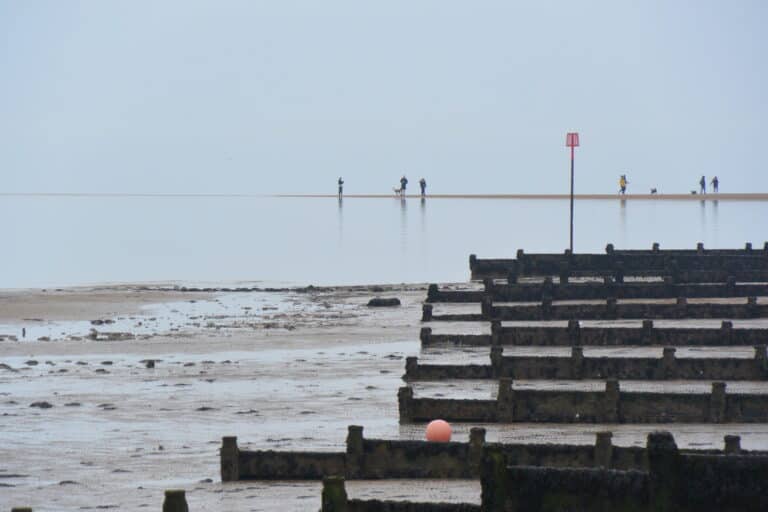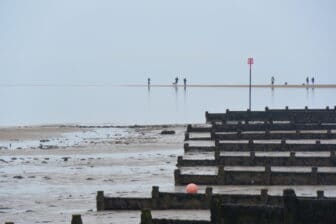 This time, I was more attracted to the tranquillity of the sea than the beach huts.
When we arrived, the tide was low and I could see people walking offshore.
People and dogs are beautifully reflected in the water, which was fantastic.
It is a world of ink painting without colour.
When I squinted, I could see wind power generators lined up off the coast.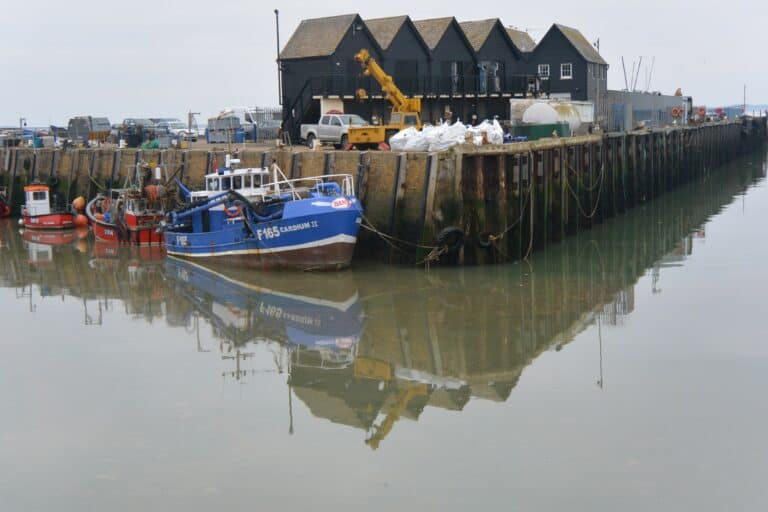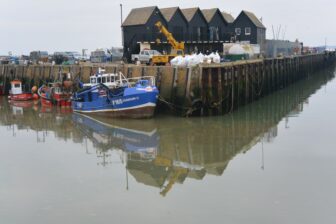 Even though it was such a dark grey day, quite a few people were walking along the sea.
It seemed that many of them were out to walk their dogs.
Even though there were so many people, there was no bustle at all, and the tranquillity dominated the area probably because of the quiet grey sea without waves.
We walked a considerable distance along the sea and then returned to the harbour.
The tide was rising a little and the reflection of the harbour was wonderful, too.