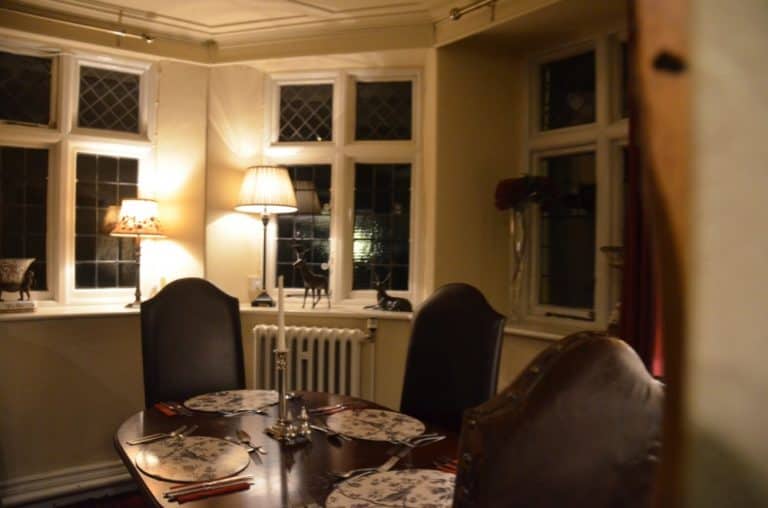 [ Oct.2013 ] After enjoying the nature in Cumbria, north England, we went to this pub for dinner.
This one is called Wheatsheaf in Beetham and it has got a history since 1609.
As soon as you enter, you are surrounded by the warm atmosphere.
In and around London, a lot of the pubs are chain and they serve ordinary beers and foods which seem provided by a large catering firms, but in the countryside, you still come across some independent pubs and their foods are normally good.
Here I ate chicken pate for the starter and the main was Haggis.
On top of that, I had sticky toffee for dessert.
Well, you can't enjoy your holiday thoroughly if you care about the calorie, can you.
All of them were very good.
Also, the price was very reasonable.
It was a deal that when you order a main course, you can eat starter and dessert for £1 each.