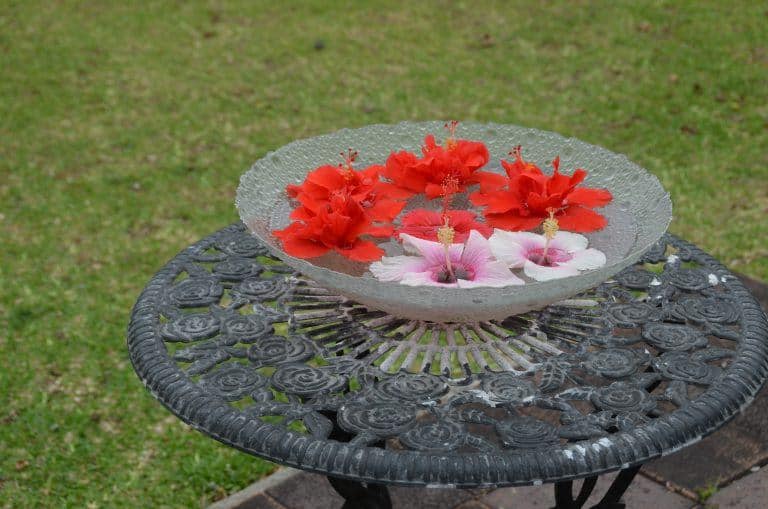 [ Apr.2017 ] On the day when we took a taxi to tour around Ishigaki Island in Okinawa, Japan, we passed lunch time without noticing, so instead of having a proper lunch, we had a rest at a herb garden called "Garden Pana" where our driver, Mr. Miyakawa took us.
Because my husband's stomach condition was not perfect, we asked for something good for his stomach.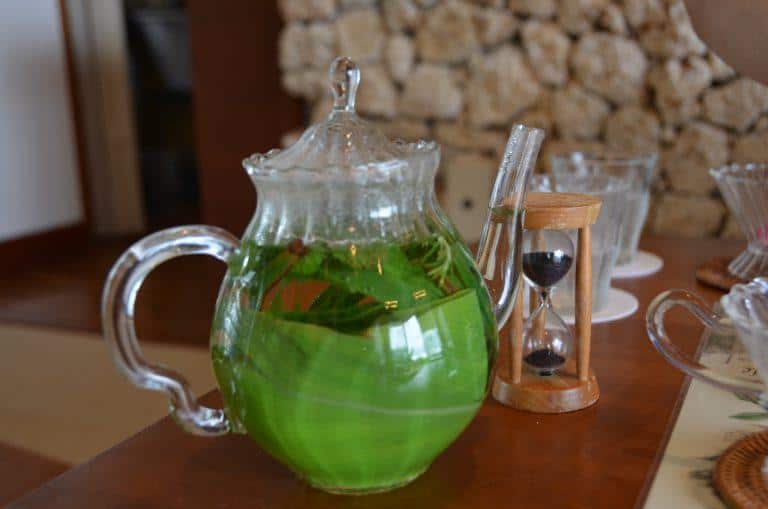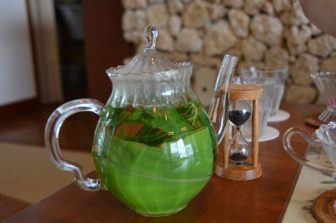 The woman there who seemed an expert on herbs went out to the garden and took 6 or 7 kinds of herbs, including Lemongrass, Spearmint, Rosemary and Dill and showed them to us.
Then she made a tea putting all these herbs into a glass pot and served it with an hourglass.
She said that it was the tea was ready when all the sand had dropped.
So we did that, though I do not know how many minutes it was to wait.
To be honest, I was not expecting much, imagining that it would taste like some natural grass, but in fact, it was surprisingly tasty.
The main taste was the strong mint, but the flavours of all the other herbs were there as well, complicatedly mixed.
We drank this with some biscuits which they called Biscotti and were like Cantucci in fact and a piece of Chiffon cake.
We spent a very nice and relaxing time.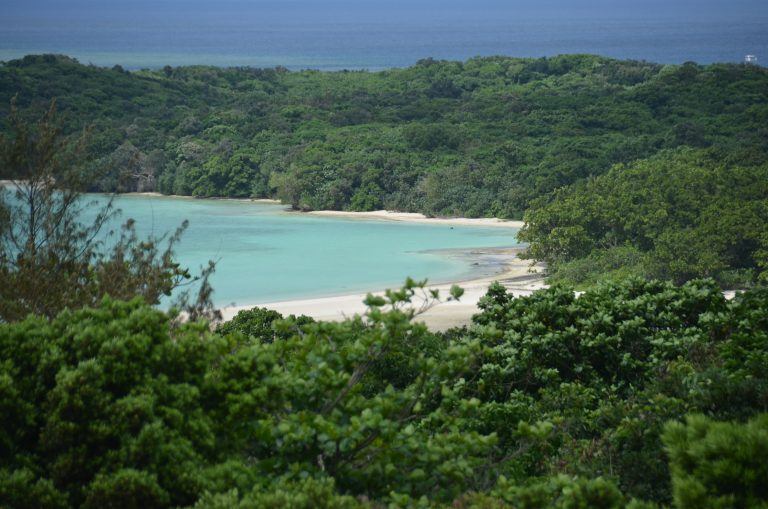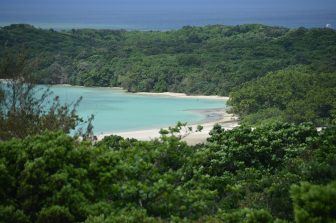 After the herb garden, we went and looked down at Kabira Bay from a hill, which we went two days before.
It just happened that the sun was out at that moment and we could see the beautiful colours of the sea.
The reason why they forbid swimming there is because the current is too fast, Mr. Miyakawa explained.
We also visited Yonehara Beach.
According to him, this is the second most beautiful beach on Ishigaki Island.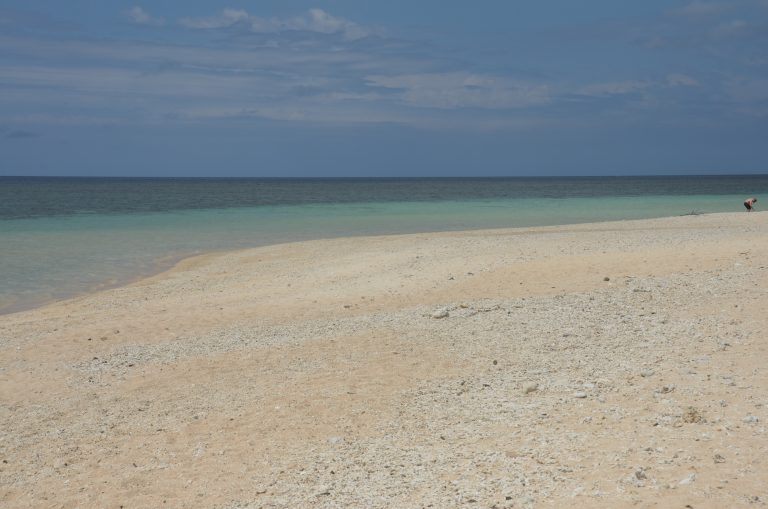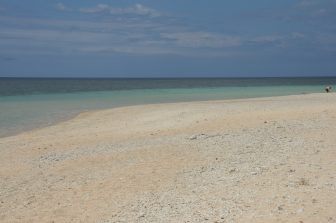 The first is Sunset Beach at the far north end of the island apparently.
I wonder if there will be a chance for us to visit there in the future…
He said he was not from the island originally.
He worked in Tokyo for 40 years and came here to spend the rest of his life.
He said that he had decided when he was 30s that he would live on one of these south islands for his old age.
According to him, the Yaeyama archipelago which Ishigaki Island belongs to has about 30 islands, but only 12 of them are inhabited.
Some of the islands have only dozens of people and on one island, a great many rabbits live there.
Currently, they are discussing if they should have a base of the Japanese Self-Defense Forces on the Ishigaki Island or not and Mr. Miyakawa is in favour of the idea to have the base there.
He said "Self-Defence Forces are very important. The Senkaku Islands are very near from here".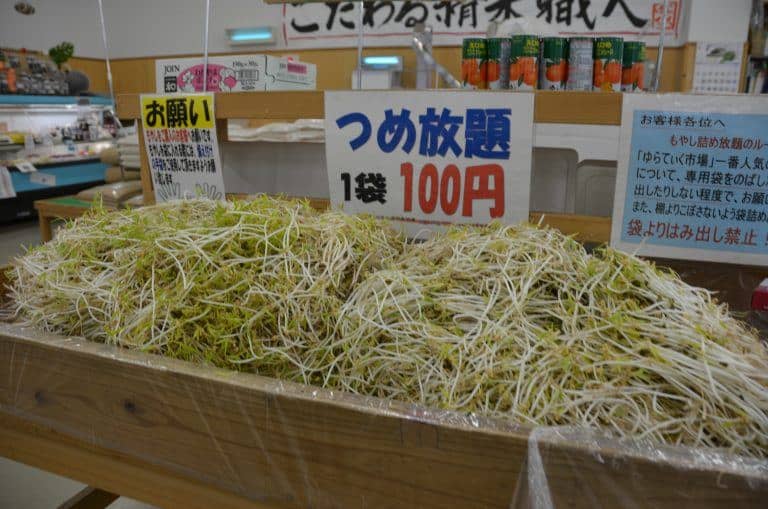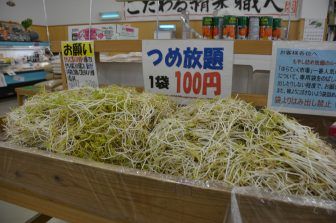 I know the issue of the Senkaku Islands only as the news item, but I realised that the those islands were only about 150 km away from here, so for the islanders it is probably a realistic threat.
The last destination of the tour was a supermarket run by the local farmers.
We bought exotic things such as a papaya jam, a bag of purple yam crisps and a jar of Javanese long pepper.
I noticed that they sell beansprout in the way that people can put them in a bag themselves as much as possible and the price was only 100 yen per bag, which looked great.