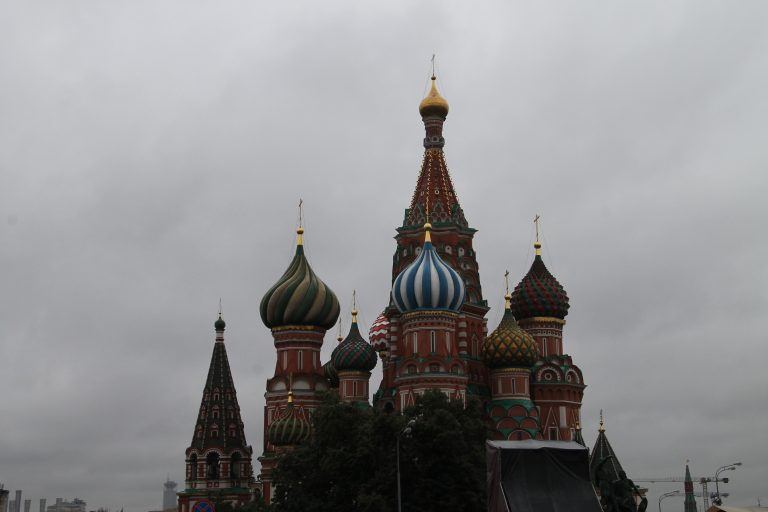 On the second day in Moscow in Russia, it was cold and raining.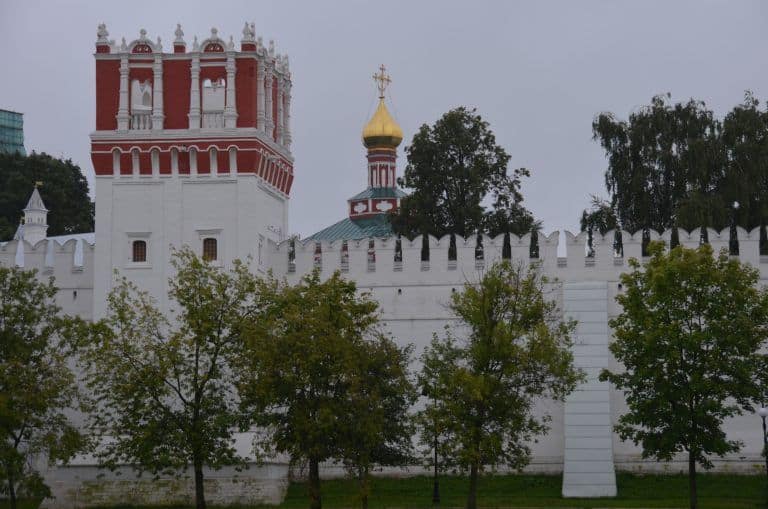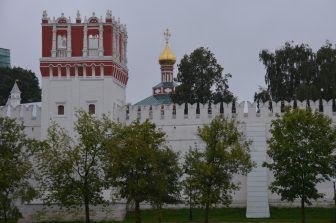 We had a sightseeing tour in the morning led by Masha, the same guide as the day before.
Masha said "In Russia, we have only two seasons. One is green winter and the other is white winter".
The first place we went was Novodevichy Convent, founded in 1524.
The unwanted wives of the Tsars were sent here as well as a sister of Peter the Great.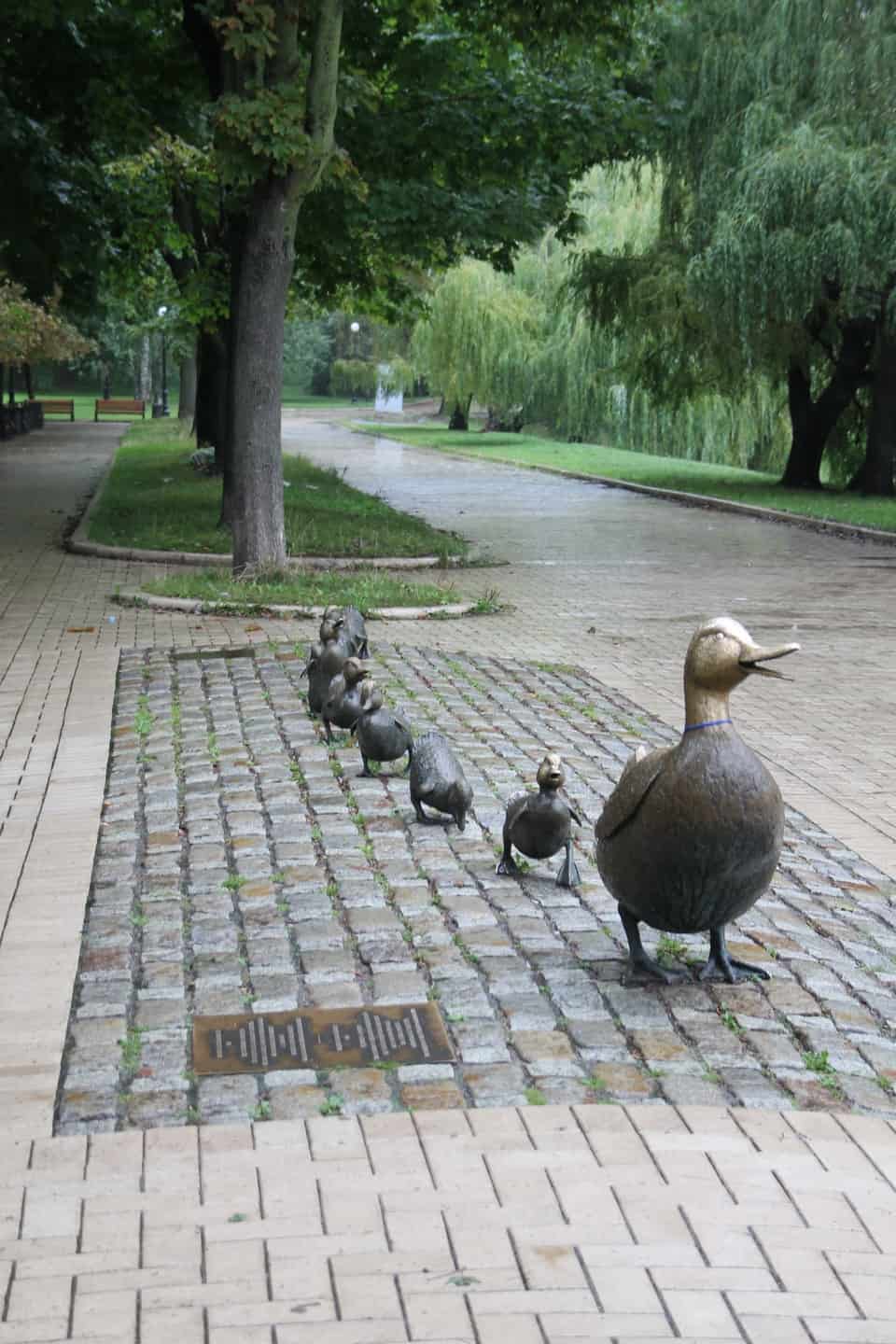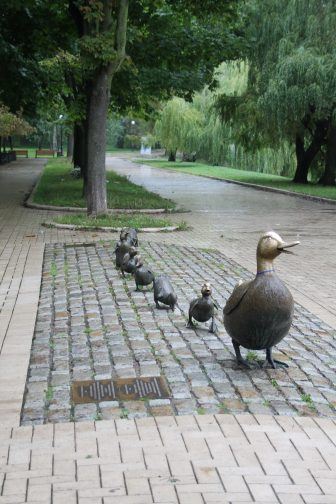 Apparently she plotted a revolt against Peter, so in the end she was imprisoned in a tower in this convent.
We did not go in the premises and just saw the buildings from a park on a pond.
And in the park there was a set of statues of ducks given by Barbara Bush, the former First Lady in the USA.
Then the bus went up to the Sparrow Hill.
Here there is Moscow University which is am example of Stalinist architecture.
Apparently as many as 40,000 students are studying there.
Because of the bad weather, the top of the building was hidden in the clouds.
Masha told us that the air around here is always better because of how the wind blows, so it is regarded as the best place to live in Moscow.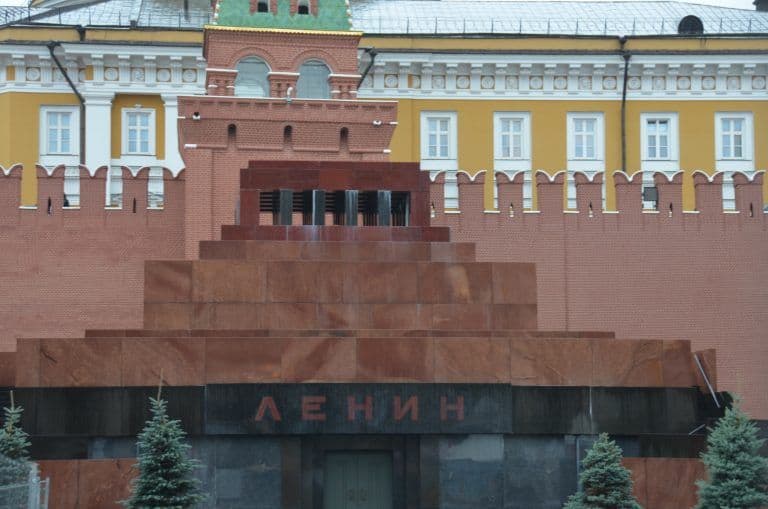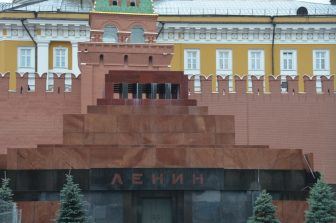 After that, we went to the centre of the city near the Red Square and we saw the Bolshoi Theatre which we did not go in this time and the Lubyanka building, the former KGB headquarters, which we have never been in fortunately.
Unfortunately the Red Square itself was closed on the day, too.
But we went in anyway led by Masha, the experienced guide and had a short time just enough to take photos of St. Basil Cathedral and Lenin's Mausoleum.
Then we went into GUM, the huge shopping mall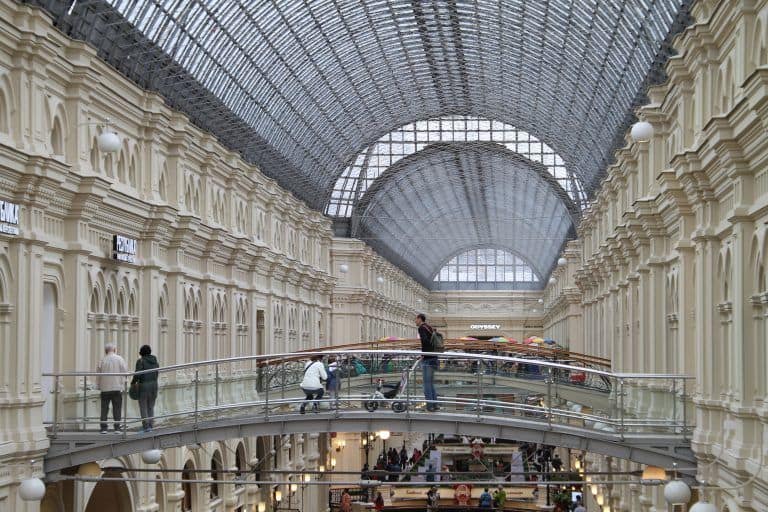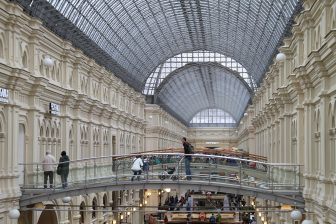 facing the Red Square, mainly for the toilet which cost 30 Rubles.
This shopping mall existed before Russian Revolution but it became famous as GUM, the abbreviation of the words meaning State Department Store during the Soviet time.
It was privatised after the USSR collapsed and it is an ordinary shopping mall now, but both my husband and I vaguely remember that in Soviet era, there were frightening looking shop assistants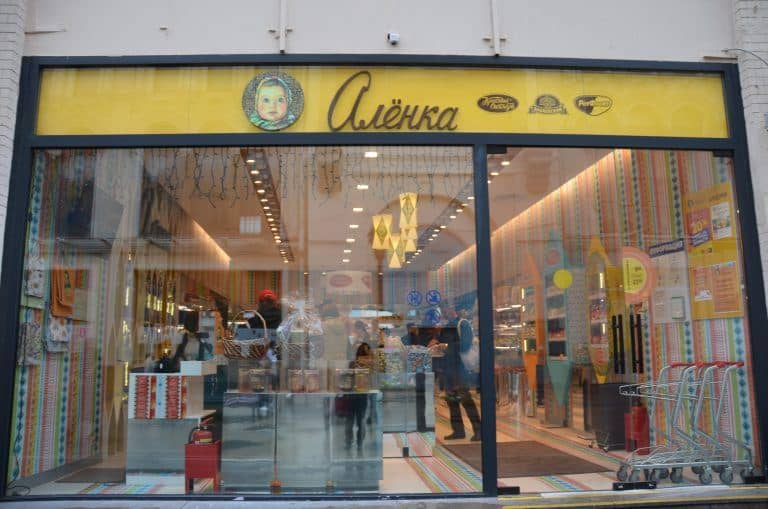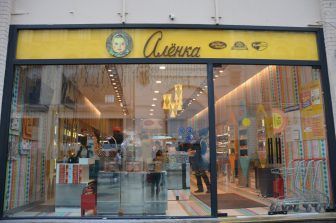 standing in front of the goods as if to protect them, so customers could not touch any goods.
By the way, during our free time, we came back to GUM to get cash out at ATM and found that the machine allow us to take only up to 5000 Rubles a time.
Near there, we found a speciality chocolate shop called Alyonka, so we bought a few chocolate bars there.
The symbolic picture of a girl of this chocolate brand is very familiar to me because whenever our colleagues went to Russia for business, they used to buy them for the souvenirs.
[ Aug.2017 ]