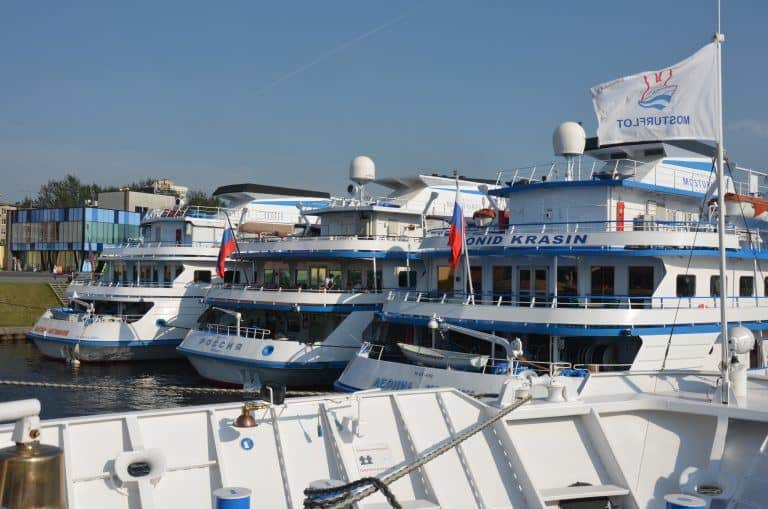 [ Aug.2017 ] The biggest country in the world, featuring for the first time on this blog, is Russia.
Actually both my husband and I have been there during the time of the Soviet Union, but this time we joined a cruise for the first time in our life.
The whole journey was 10 days from Saint Petersburg to Moscow sailing through rivers and lakes.
It was very interesting in many ways and we both enjoyed it very much.
So, from the start.
We joined a British tour and when we met the tour members at the airport in Saint Petersburg, we looked at each other, saying "We might have been 20 years too early for this tour".
They were all elderly people, though we found a few younger ones later.
We had to wait for a while for the people to arrive at the airport and found that two of them could not come because they tried to get here without a visa.
Incredible!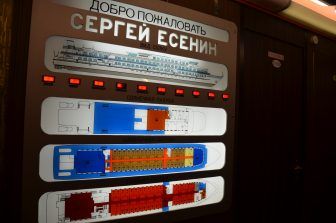 Without them, we were 80 and we took two buses to get to the cruise ship moored on the Neva River.
The ship was only for us, which is apparently rare.
Usually several tours have to share a ship.
So our boat was small and it was called Yesenin, the name of a Russian poet.
On the Neva River, there were about 10 cruise ships.
But only two were moored alongside the bank and others were in a row next to each other towards the middle of the river, so we had to go through other boats to get to Yesenin which was the fourth from the bank.
The staff on the boat welcomed us with Russian music and a bread eaten with salt, which apparently is a tradition.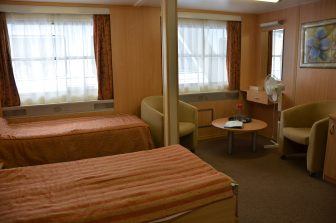 We gave our passports to the receptionist and then we were led to our room 204.
This time, we spent a bit of money to have the second best cabin out of four grades, because we had heard from people who did this kind of tour that the basic cabin was too small.
And we were very happy to have chosen this room.
We could relax in our room during the long journey where we could keep our privacy.
Many of the people were spending a lot of hours in the communal room called the 'library', maybe because their rooms were small.
We changed our clothes to have dinner at 7 pm, because the itinerary instruction said so, but some of them did not seem to care.
The restaurant area was small for 80 people and tables for four were jammed in.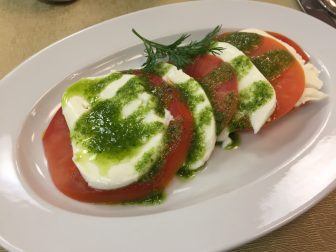 Luckily we found a table just for us for the first dinner, but usually we were with other couples and that was interesting because we could hear other people's interesting stories.
They served four courses ( starter, soup, main and dessert) every time for both lunch and dinner.
Apart from breakfast which was buffet, they served us properly and we had a small choices each time, so I think the food services were good enough, though my husband said looking at the first dinner "I did not know that today was the diet day".