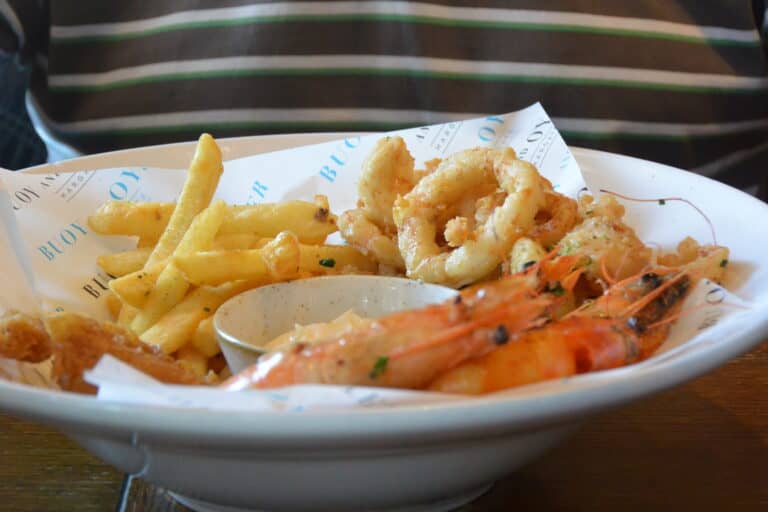 [July 2021] The restaurant we booked in Margate, a seaside town in southeastern England, was named Buoy and Oyster.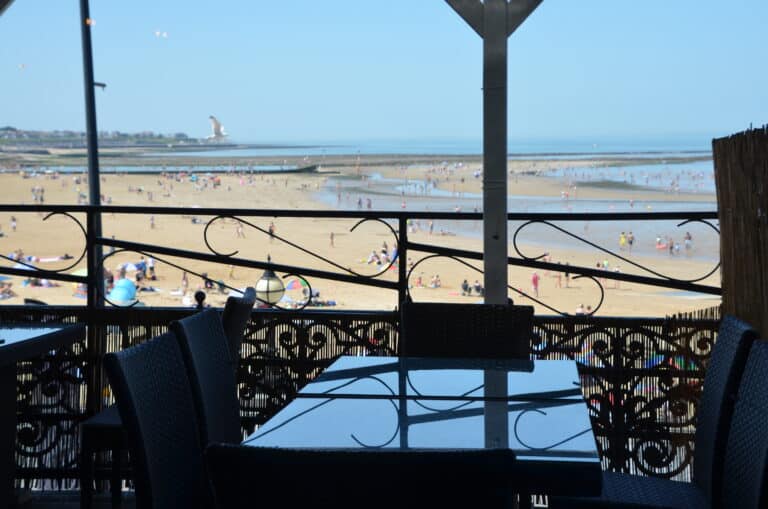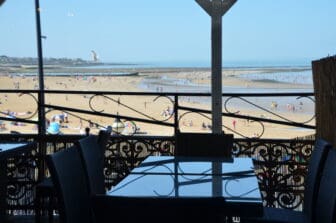 We were guided to a seat by the window indoors, from which we could see the beach through the terrace.
We had the main dish without any starters.
I chose the menu named "Day Boat Whole Fish".
In other words, the fish of the day.
It was a sea bream.
The fish was as big as the one I ate in Leith in Edinburgh the month before, but it was not as tasty as that.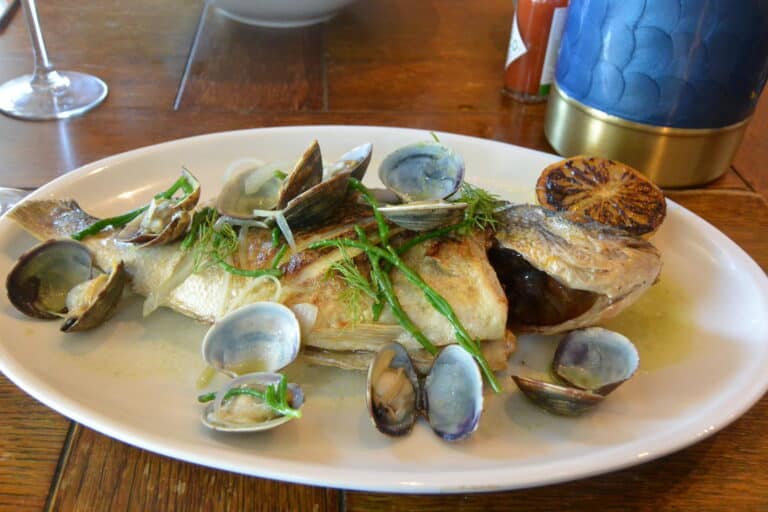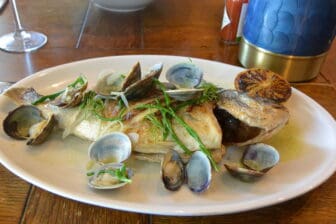 My husband ate a fried seafood set called "Buoy Bowl".
He said it was good.
What was special here was white wine.
For the first time, we drank the local English wine.
It was called "Barnsole Dry Reserve", and although it was dry, it had a slight sweetness, and it was light, so I really liked it.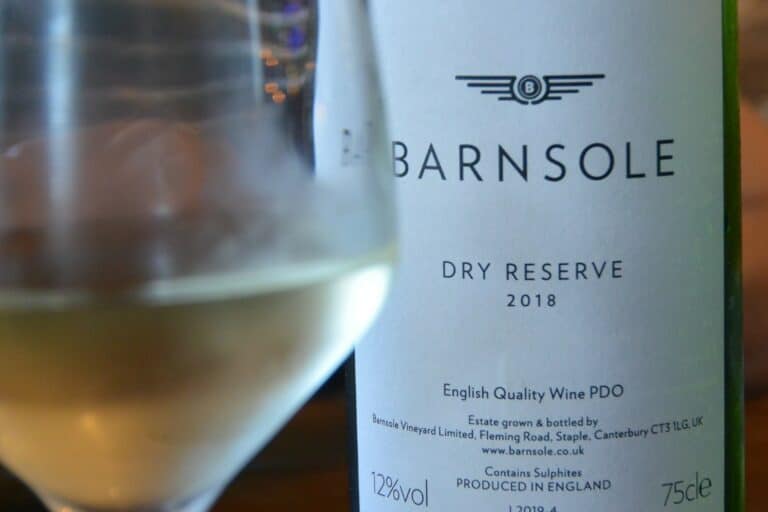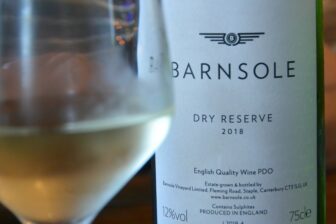 We usually drink cheaper and tastier European and New World wines (South America, South Africa, etc.), but I knew that winemaking was becoming more popular in the UK as well.
Almost 20 years ago, I visited a winery located in the south of London.
At that time, I was told that the terrain was similar to that of the Champagne region in France, and that it was possible to produce sparkling wine that was as good as champagne.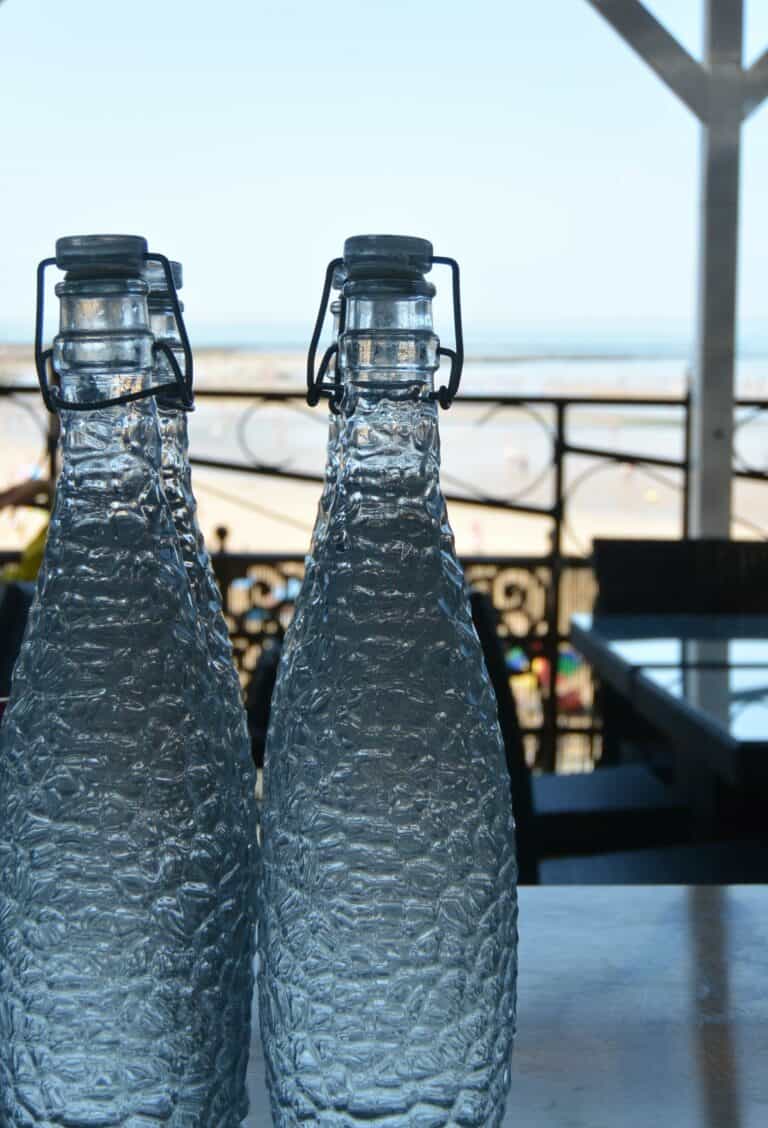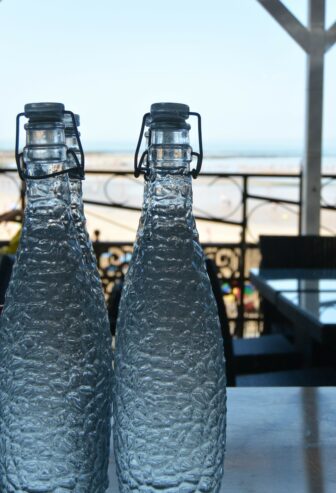 It seems still impossible to make rich red wine like the ones from warm Southern Europe, but it seems that because the average temperature in the UK is rising due to global warming, the climate is becoming suitable for wine making.
However, because the number of production is still small, although the taste is unknown, it is relatively expensive, so we do not buy English wines at home and I rarely see it in restaurants, either.
This Barnsole winery is located in Kent, where Margate is in, so it was certainly the local wine.
I had a look at their website and found that the winery started planting vines for the first time in 1993, and that it is aiming for an annual production of 20,000 bottles.
By the way, the price of the bottle at this restaurant was £ 28.
Now for dessert.
I had strawberry cream (panna cotta and strawberry sorbet) and my husband tried the Japanese whisky "Yamazaki".
Whisky has been an integral part of our lives since we spent one month in Scotland.
Like British wine, Japanese whisky seems to be gaining worldwide acclaim, but I have never drunk it.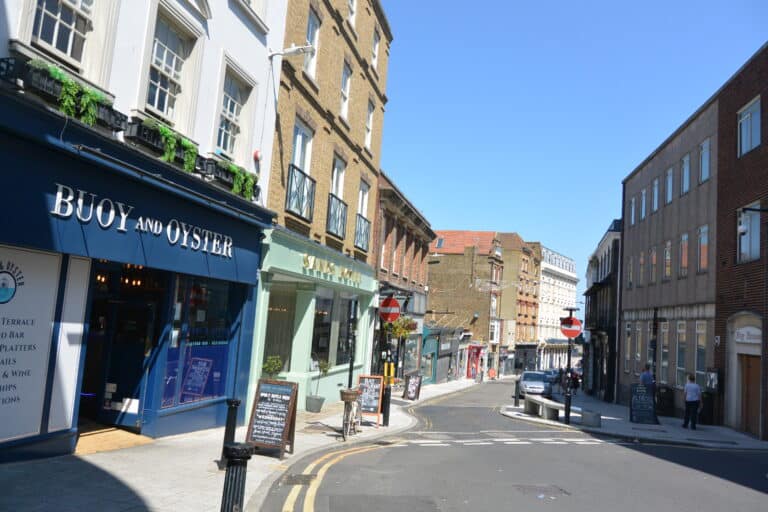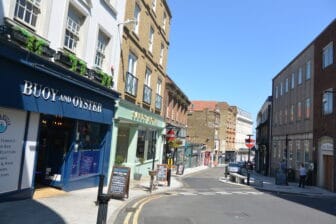 My husband seemed to like it a lot.
The waiter at this restaurant has a bit strange.
He first introduced himself "My name is John" and talked a lot to us in American English.
He was a brown-skinned person with many tattoos and we thought that he was not from here, so my husband asked, "Where are you from?", and he said that he was born in Margate and raised in Florida, USA.
Certainly, his overly friendly manner could be American.
This lunch was £ 94.50 in total.