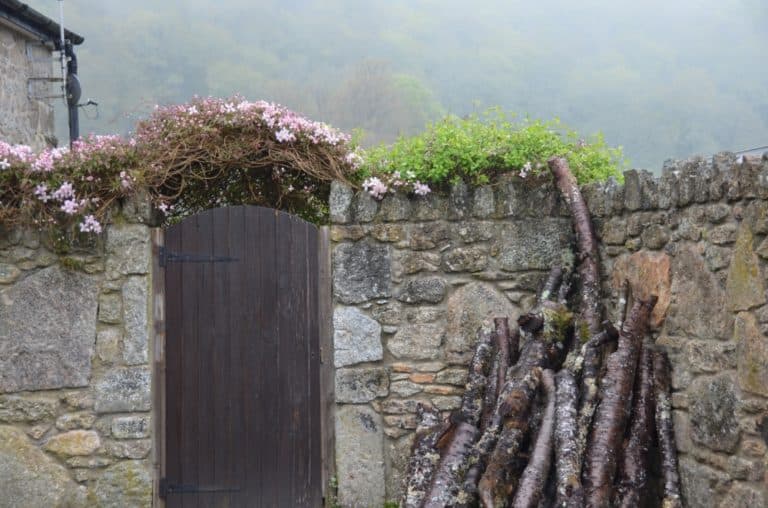 [ May, 2015 ] During the bank holiday weekend in early May, we visited our friends' second house in Dartmoor in Devon in the southwest of England.
I have not been to the countryside in England for a while and seeing the rich green colours was refreshing.
The house was very nice.
A 200-year-old stable was converted into 4 houses and theirs was one of them.
The dining room and kitchen was particularly impressive with a high ceiling.
The AGA cooker was always on and worked as a heater.
Unfortunately, the weather was not good, as is to be expected in England, but because this was a rare opportunity, we went out in the rain to have a walk around there.
They have a large garden a little away from the house and on the edge of the garden there is a stream.
Beyond the stream there were many sheep on the ground.
Because of the stream, they do not come into the garden, but one time, a cow came in for some reason and ruined their kitchen garden.