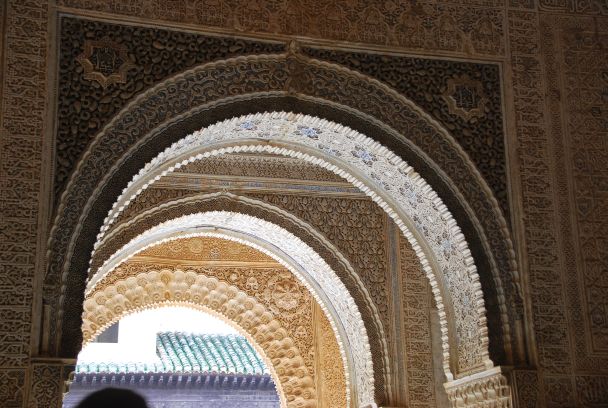 [December, 2010] Alhambra in Granada must be one of the most visited tourist destinations in the world.
When you visit this sort of place, you had better investigate  and buy the ticket before hand.
Otherwise you have to queue so long as we did.
But anyway, it is worth doing it.
It is so beautiful and the great place to take photos.