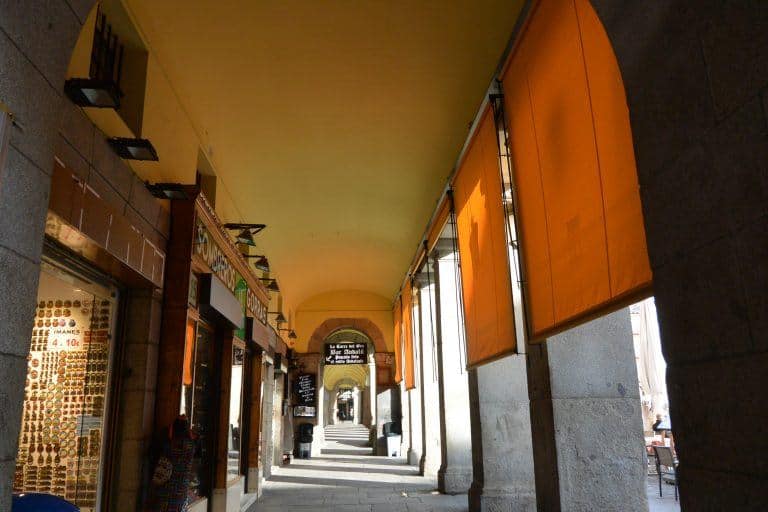 [ Jan.2018 ] We saw Museo del Jamon (ham museum) in Gran Via, the street where our hotel was in Madrid in Spain.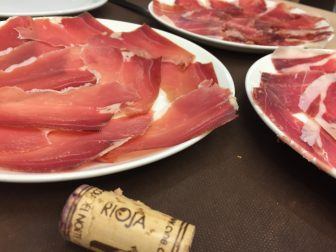 When we entered, we realised it was a restaurant.
Apparently, it is one of the local chain restaurants.
We decided to have lunch here and ate the assorted hams and stewed bull.
There were three kinds of hams which were 'Serrano' 'Iberico' and 'Bellota' and in this order, they were fattier and tastier.
I had thought the all Spanish uncured hams were made from dark Iberian pigs which eat acorns, but in fact, 'Bellota' are the chosen hams made from the acorn fed Iberian pigs and 'Serrano' is not from the Iberian pigs and not all Iberian pigs are fed acorns.
After lunch, we walked in the centre of the city and headed for the Royal Palace.
In this season in winter, in the town I noticed that many people were wearing fur coats in Spain.
In London where we live, they have a different idea and fur coats are hated so much so that a retailer apologized saying "Sorry we were selling the real fur by mistake", but here in Madrid, I saw some fine fur shops on the roads and there was a quite big space for fur coats in the department store, El Corte Ingles where we went the day before.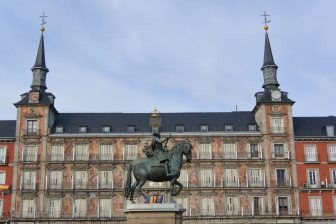 Because it was the winter sale season, we looked at them, but even with the half price, the nice ones cost as much as €9,000…
Well, maybe in my next life…
While we were walking, we saw the entrance of the Plaza Mayor, so we went there and took some photos.
It was a nice day, so we could take some good shots.
On a corner of this square, I remembered that there was a nice craft shop, so we went back there and bought a souvenir.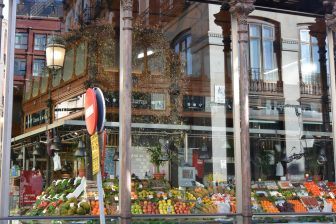 The name of the shop is El Arco Artesania.
After that, we entered Mercado San Miguel near the Plaza Mayor for the first time.
This place used to be a market for the perishable foods, but now it is more like a fashionable food hall.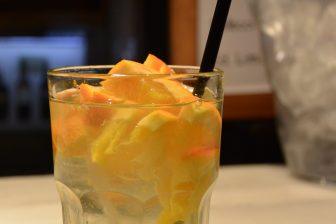 It seems a good place to come when you want to eat lightly.
We tried the white sangria here which we have never had before.
According to the internet information, there are many recipes to make this drink and not just changing red wine to white wine.
I liked it, but my husband didn't.