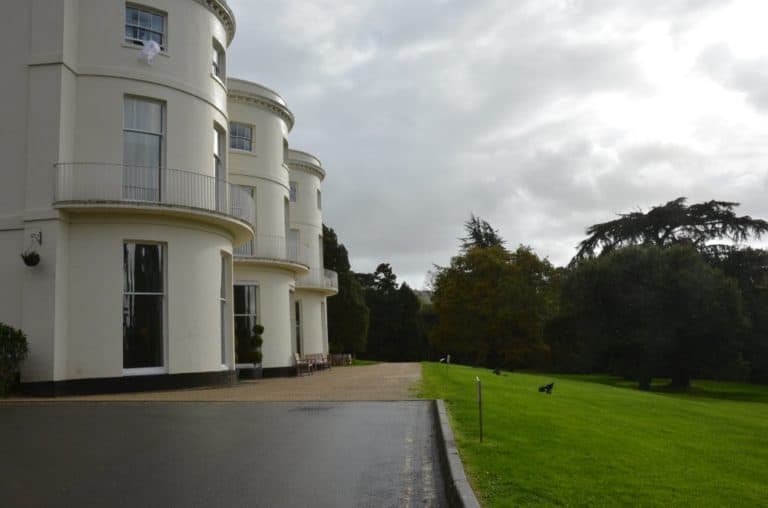 [ Oct.
2013 ] We stayed in Gloucester Bowden Hall #Hotel in #Cotswolds.
The room was ordinary as it is one of the Accor chain hotels.
The foods were not as special as they pretend to be, which is often a case in hotels in England.
But the windows in the lounge impressed me.
They were the traditional sash windows with the curved glass.
I got interested and searched and found that this was built around 1770 as a manson for a nobleman.
Once I know that, I noticed that the other part of the house, like the staircase and the other window at the landing on the way to the restaurant were grand.
Maybe because the building is old, they do not have a lift and if you ask, the porter will carry your luggage up to your room.
It seemed popular as a wedding venue and when we were there, there were a lot of dressed up people.