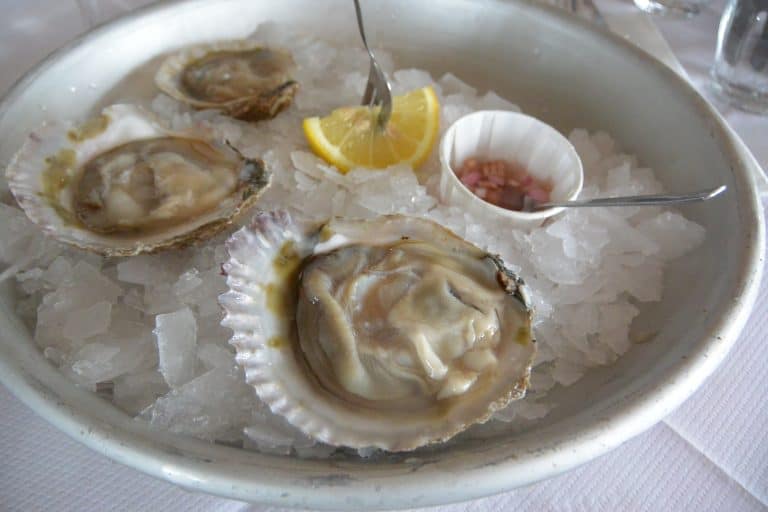 [Sept. 2020] We booked a restaurant in Whitstable, a port town in southeastern England, called Royal Native Oyster Stores, which is run by a company called Whitstable Oyster Fishery Company.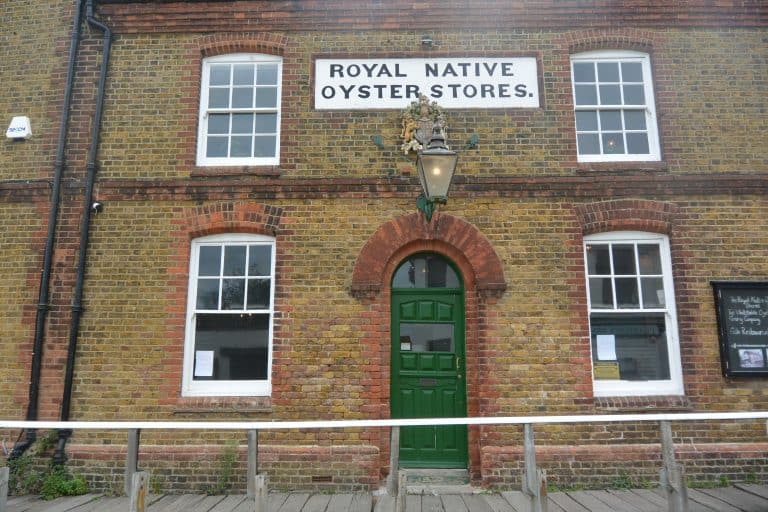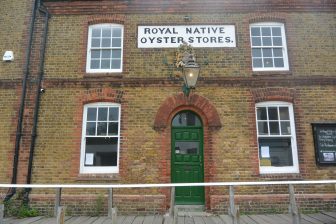 According to their site, it seems that the company has a history from 1793, and it seems that they are doing oyster farming by themselves, and they have some hotel business in addition to restaurants.
The restaurant was a fairly large old building and when we entered it, we could see a glass case of seafood and it was decorated like a rather messy store.
The dining room was a separate room and we were taken to a table beside an unused staircase fence.
At this time of the corona pandemic, we felt safe as our table was away from others.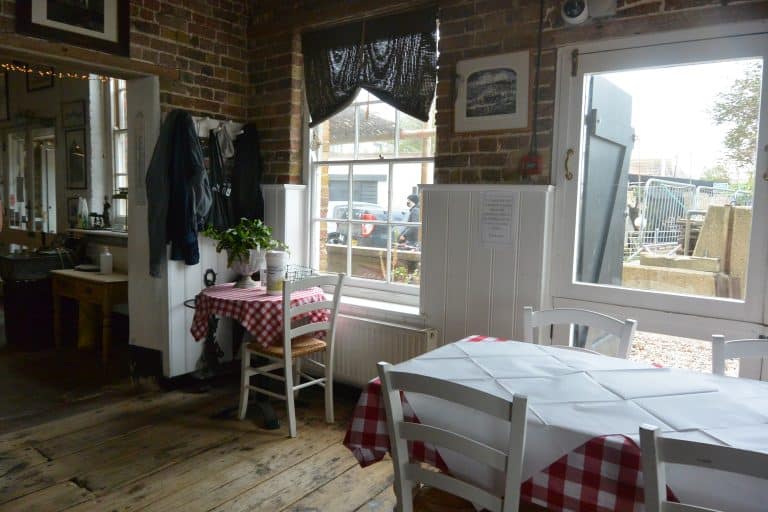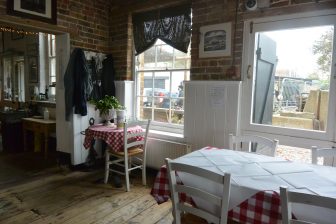 It was a fairly large space, but it seemed that it was fully booked, and I saw some people being turned down.
I was annoyed for a while as people walked on the old wooden floor which made noises and vibrations.
I got used to it after a while, though.
Of course my starter was oysters.
I had three Native Oysters (£ 4 each ).
It was a round oyster, not so thick, but it was fresh and delicious.
My husband ate scallops as a starter.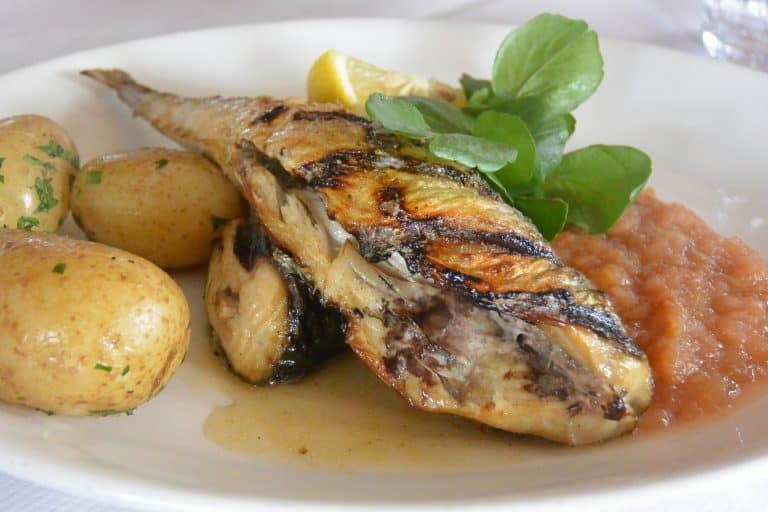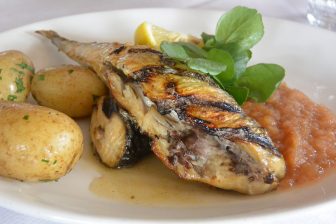 This was also delicious.
My main dish was grilled mackerel.
I thought that grated radish and soy sauce would go well with the fish, but they served with the apple sauce.
Do British people feel that this is a good combination?
The mackerel itself was good, though.
My husband had a classic fish and chips.
Apparently it was as delicious as the most delicious fish and chips in Devon he has ever eaten.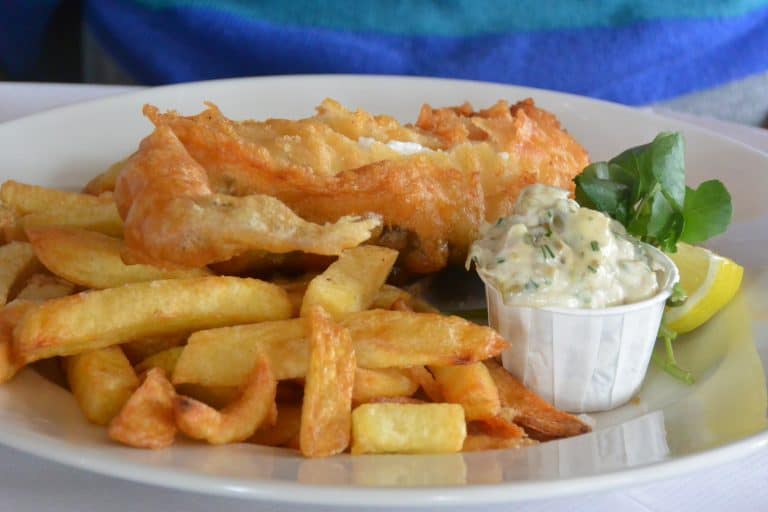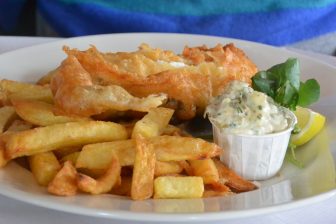 My dessert was a cake with a bottle of clotted cream.
I was a little disappointed with the bottle, but the cake was OK.
My husband had a cocktail called Caramel Kick (coffee + vodka + Kahlua).
It cost £ 124, including a bottle of Pinot Grigio wine and coffee after the meal.
It wasn't cheap, but it was a satisfying meal.
After the meal, the weather got worse with the rain started to flicker and the wind was still strong, but we walked through the main street.
The main street of Whitstable is Harbour Street.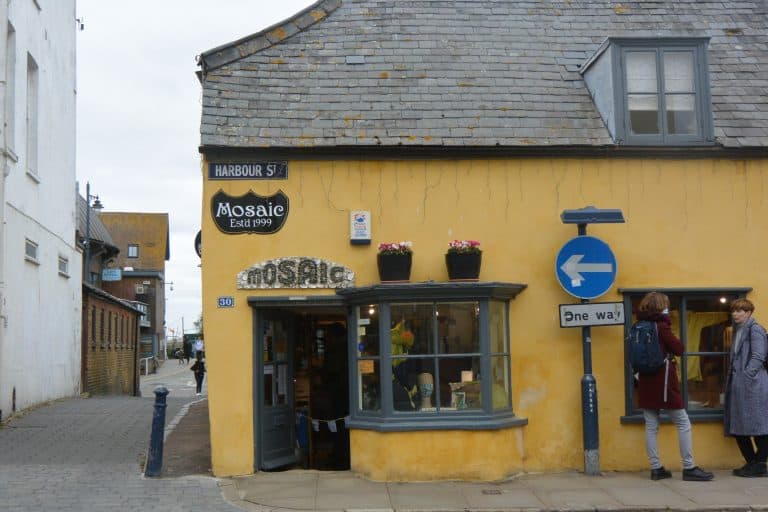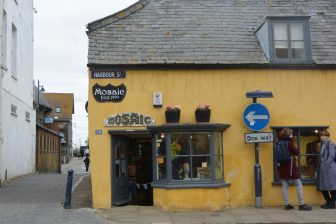 The website that introduces this town says in each language, "It's rare for Britain and famous for its non-chain stores."
Certainly, if you walk along this road from the vicinity of the harbour, you will find lovely select shops for a while.
I get the impression that there were more shops than when I visited here more than 15 years ago.
However, after a certain point, the number of supermarkets and charity shops increased, and it became a normal English street.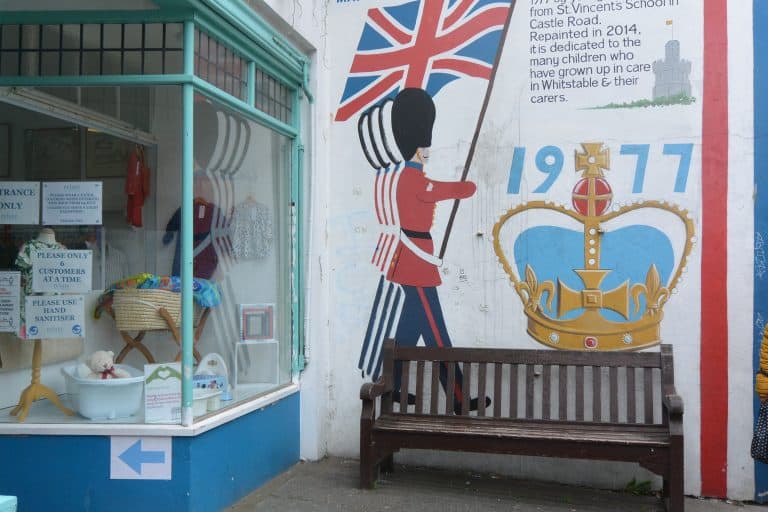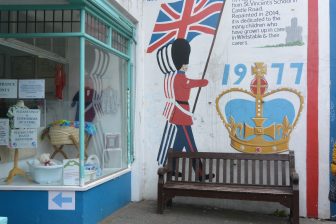 On one site my husband saw, Whitstable was described as "Posh but Scruffy", and it was certainly a mixture of these two extremes.
This is the end of the day's excursion.
The bad weather made us come back a little earlier than planned.