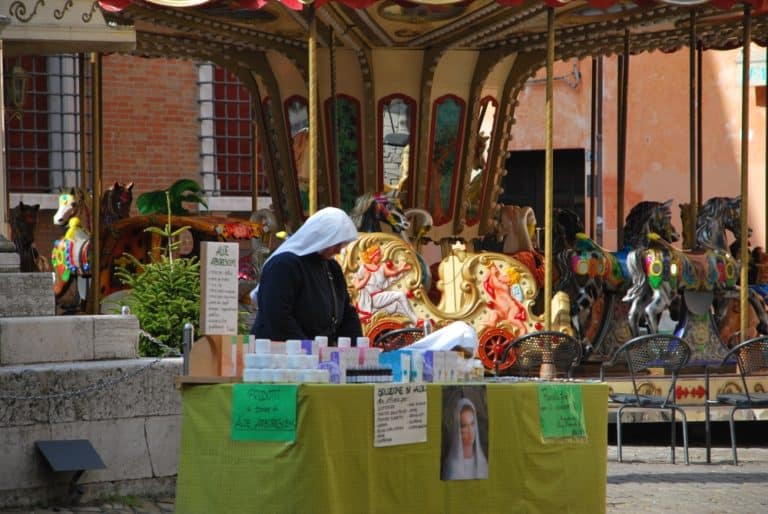 [ Feb.2015 ] When we were walking in the town of Ravenna in Italy, we saw a stall by nuns in a square.
They were selling creams and shampoos which they made in their convent.
When we approached, one of them started telling us frankly "this bath oil smells very nice" "the handcream were all sold out because they were so good".
I tend to think that sisters are solemn and quiet and rather somber people, but these sisters were same as middle aged women in any markets.
Being wheedled, we bought a couple of stuff there.
This reminded me of that some time ago, a nun became famous because she appeared in the Italian version of The X Factor and sang cheefully with her wonderful voice.
More recently, I saw a photo of Pope who was nearly upset by a large number of the nuns gathering around him, when he visited a convent whose order is very strict.
Apparently nuns are active users of the social networks, too.