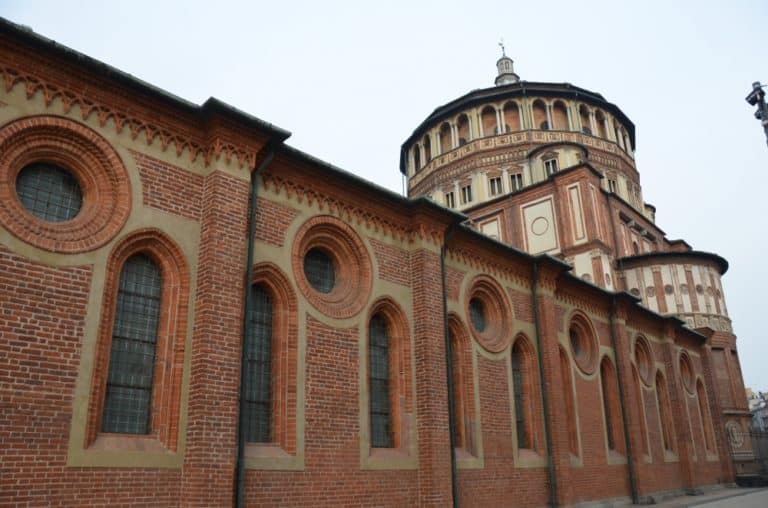 [ Oct.2015 ] Whilst in Milan, in Italy, we joined a tour to see "The Last Supper" by Leonardo Da Vinci.
Of course, we could not take any photos of the picture, so this photo is the outside view of the Santa Maria delle Grazie.
The inside is lovely, too.
The Last Supper is a wall painting in the dining room of a convent.
The convent was destroyed by an air raid during WW2, but miraculously the wall of this painting was saved.
Da Vinci used tempera instead of fresco to paint more freely, so the damages in the later days were severe and one time it almost completely disappeared.
The monks in the convent made a door at the bottom, which means that that particular part of the painting is lost for good.
The composition of this picture is special because it is painted as if it is an extension of the monks' dining room.
Also, Da Vinci did not like the conventional composition in which Judas was sitting on the other side of the table, so in his picture, everyone is sitting on the same side.
Everyone's expression when they heard Jesus saying "one of you will betray me"  is vividly depicted.
I enjoyed the painting more by listening to the guide's explanation.