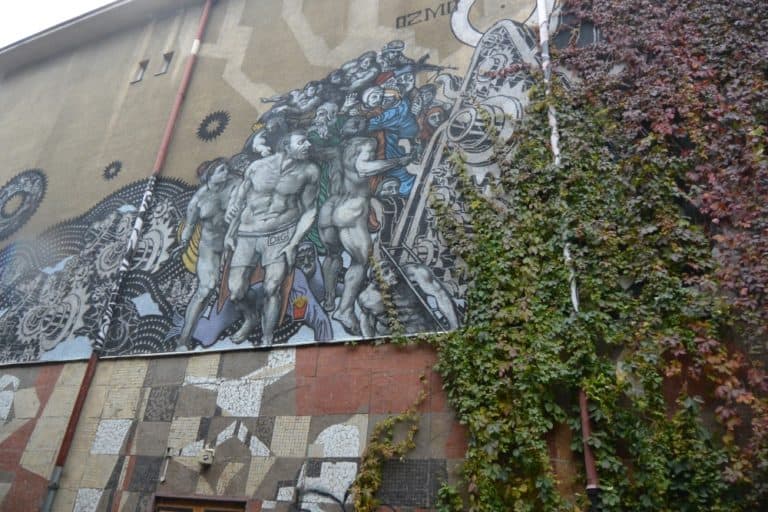 [ Oct.2015 ] During the free walking tour in Gdansk in Poland, we were taken to a side road and we entered into a sort of courtyard.
The mural in this photo was painted inspired by "The Last Judgement" by Memling, the 15th century German painter.
The real "The Last Judgement" was in St. Mary's Church for a long time, but now it is in the National Museum in Gdansk.
According to Magda, our guide, graffiti is not allowed in the Main Town and only this one was painted with permission from the authority.
It is a work of art, but even this one will be removed in the near future, she said.