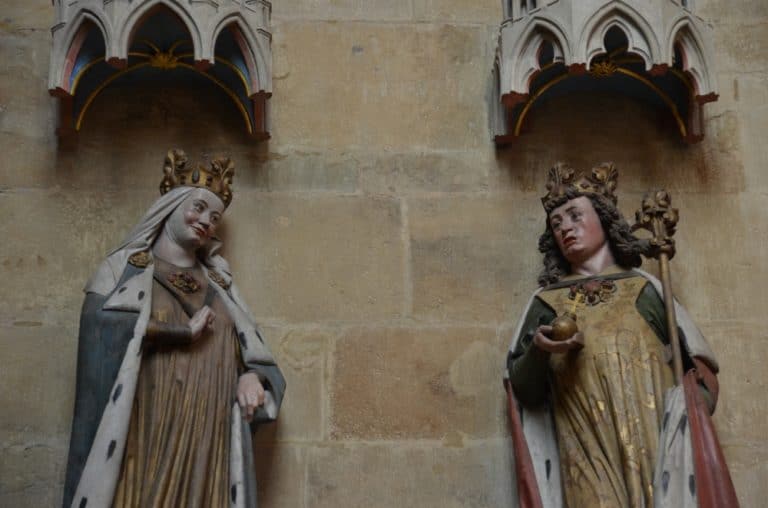 [ Aug.2015 ] This is a photo of the sculptures in the cathedral in Meissen in Germany.
They are bigger than life size of Otto I, the Holy Roman Emperor, and his wife, Adelheid, according to the leaflet in Japanese that I bought there.
I looked them up on the internet and found that Adelheid was his second wife and nearly 20 years younger than Otto.
But seeing these expressions, it looks like she is admonishing him who is hot-blooded, and is stubborn with her love, doesn't it?
This pair was my favourite in the cathedral.
The current cathedral started being built in 1250 and the building work lasted until the 15th century.
On top of that, the towers were completed in the early 20th century.
It was a slow business indeed.
The leaflet says that Goethe praised the inside of this church, saying that it was the one of the best Gothic-style churches.
It was a very German looking pointed church.