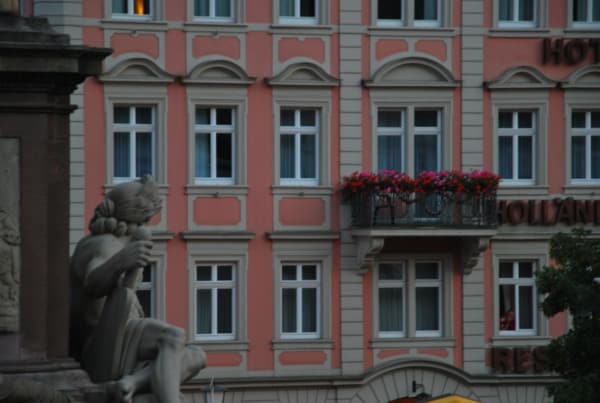 [July, 2011] This photo is a bit dark as I took it in the evening, but the pink building is our hotel in Heidelberg in Germany.
The hotel is called Hollander Hof and situated right in the centre of the old town, at one end of the Alte Brucke bridge.
When we arrived the Bridge Festival was in full swing and the band was playing just below the windows of our room with full volume.
The hotel had warned me about this a few weeks before anyway.
We enjoyed the festival as well, so in the end we did not have any trouble from the noise.