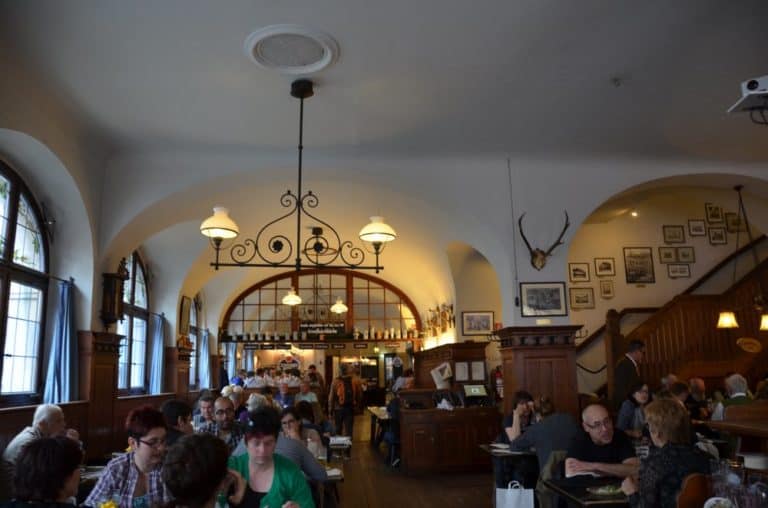 [ May 2013 ] For the first lunch in Munich in Germany we went to a beer restaurant called Weisses Breuhaus recommended in my guidebook.
It is a typical large German beer house.
We did not know the rule here, and we wanted to get some advice from waitresses who were all middle aged women.
But two ignored us and the third said ' you have to find the seat on your own'.
The another woman who was responsible for our seat was even more scary.
She was always in a hurry and never smiled and did not give us any chance to look through the menu.
I wanted to ask about the difference of the beers listed in the menu, but she gave me a blank look and did not answer.
But she was very functional.
So many customers were there, but never made a mistake.
When we ordered the bill, she gave it to us on the spot using a machine she carried around and this same machine accepted the credit card, which was impressive.
This experience reconfirmed my image towards Germany.