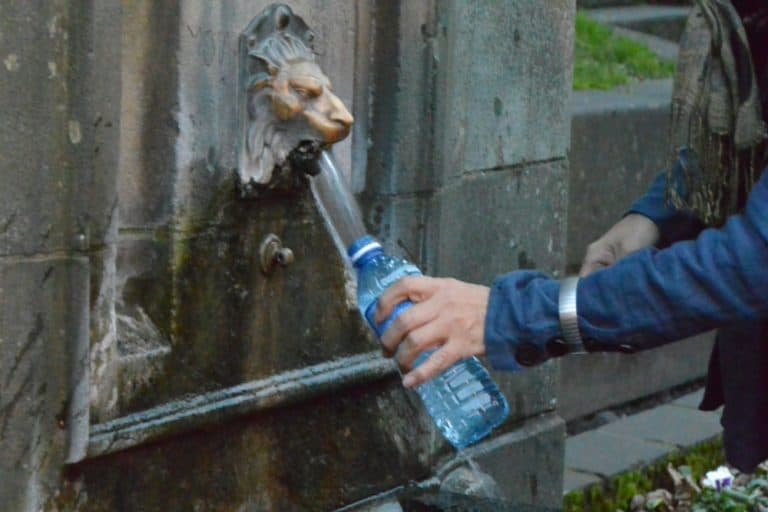 [ Nov.2015 ] This is a photo of us taking water from the well in the spa town of Buxton in the middle of England.
This place is called St. Ann's Well, where since the medieval time it has been a shrine for St. Ann, and water that is 28 degrees centigrade is always running.
The hand in this photo belongs to my friend, but we also saw a couple of local people come to get water in their plastic bottles.
According to the internet, due to filtration through limestone, the water does not smell of sulphur and tastes good.
There is a mineral water brand called 'Buxton' in the UK, by the way.
In front of this well, there is a crescent which is similar to the Royal Crescent in Bath in the southwest of England, but this one is smaller.
It does not look nice at the moment because it is under construction.
But it will be nice in the future when it opens as a 5 star hotel.
When Buxton was created to become a hot spring resort, this crescent was the centre of the development in the first place.