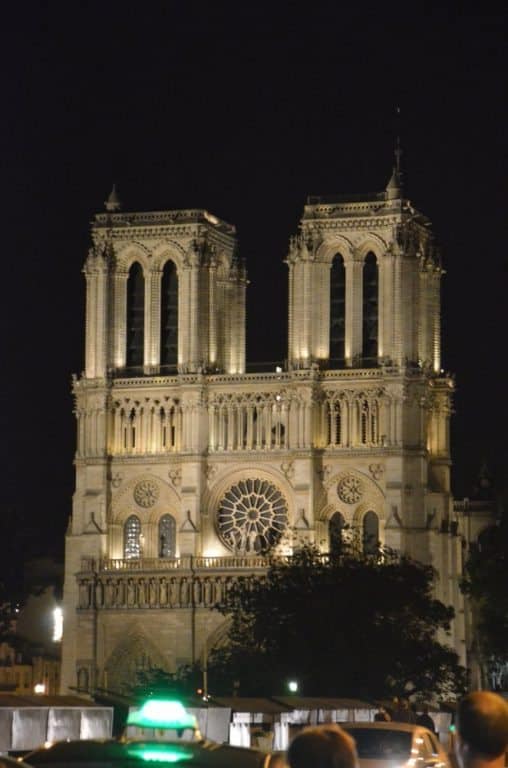 [March 2012] To climb up to the Cathédrale Notre-Dame de Paris and take a photo of the view of Paris from behind the gargoyles was one of our purposes of this trip, but the day was so dark and depressing that we gave up.
You cannot choose the weather, can you.
I will do this next time.
By the way, I tried to get a taxi here, and waited long time, but no taxi came to the rank.
The economic situation cannot be so good, but when we arrived, the queue for taxi at the north station was VERY long, too.