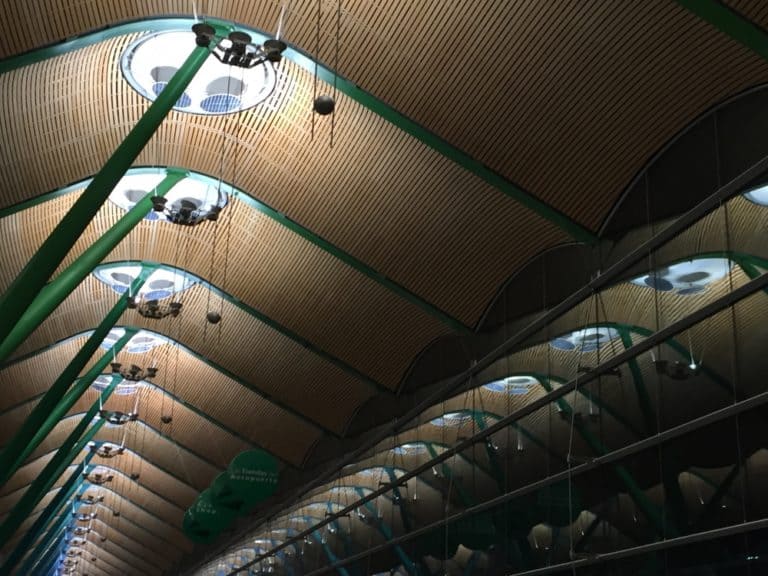 [ Dec.2015 ] This photo is the ceiling of Madrid airport which I talked about in the past, too.
I am always impressed by this stylish design.
This time, we arrived here very late at night as our destination was not Spain, but we changed planes here and went on to South America for the first time in my life.
It took about 2 and a half hours from London to Madrid and from Madrid to Santiago in Chile it took about 14 hours.
So it was a longer flight than the one from Europe to Japan.
We flew during the night, but I could not sleep very much and spend the time reading a book.
By the way, there was a surprising thing happened during the flight.
Just before landing, we always hear the announcement, saying "Fasten your seat belt" and the sign of the belt is lit up.
But in this Iberia Airlines flight, there was no announcement and no sign, either.
So we landed without feeling of the distinction.
I wonder if this was legal or not…