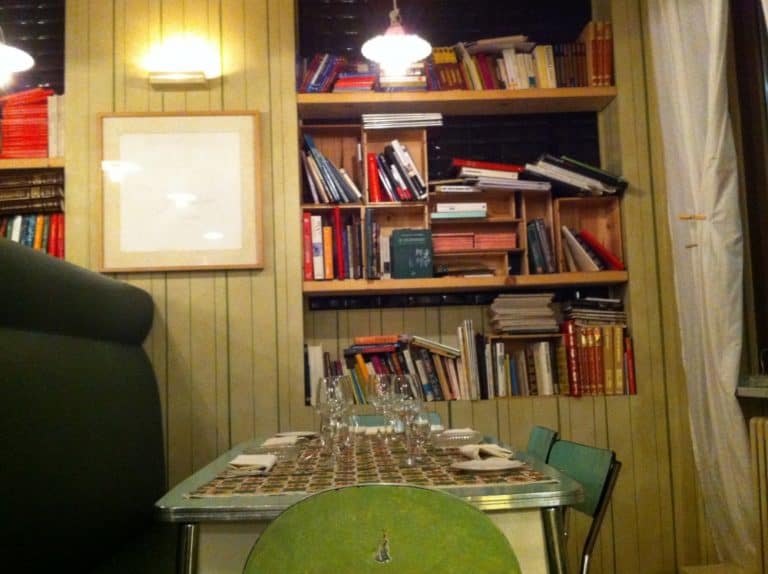 [ Apr.2015 ] I want to introduce an interesting restaurant we went in Milan.
The name is Aromando Bistrot.
One step in, you are in the world of 1950-60s.
It is not exactly that the furniture of those days is arranged in a modern style, but it is more like visiting someone's house.
The atmosphere of each table is like a dining room of the grandma's house.
They use old magazine for the menu.
Choosing the raw materials carefully is apparently their principle, so the foods were good as well as the mood.
They have an extended list of wine, as many as 600 kinds.
It was not cheap, but very satisfying evening.