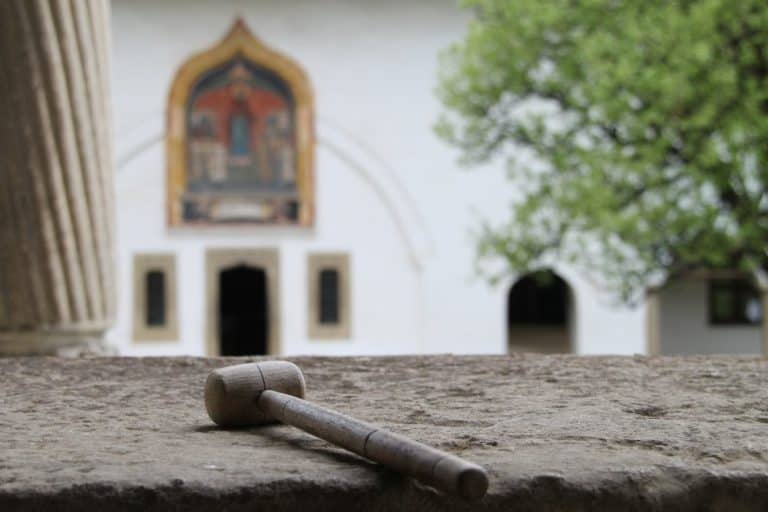 [ Apr.2014 ] Horezu Monastery in Valcea County in Romania is listed as a World Heritage of UNESCO.
The founder, a load called Constantin Brancoveanu built it at the end of 17th century and the church has the original beauty.
This Mr.
Brancoveanu was captured by Turkish and was told "if you do not change your religion, you will be killed".
He replied that he wanted to die as a Christian and got killed with all his family.
The youngest son of the age of 7 appealed to his parents that he did not want to die, but parents persuaded him and in the end this child was killed, too.
It is told as a moving story, but I am not sure about the part of this child…
Inside the church, the photography was forbidden, and a middle aged sister with glasses put the light on for us to see the pictures better.
The inside was again full of religious pictures including the one of the family of Brancoveanu. The sisters here spoke English.
This sister with glasses told us that her colleague who was with her was 95 years old.
There were accommodations here and any outsiders can stay there.
We bought a few jars of jam which were made here for souvenirs.
Later, the people we gave them said it was excellent.