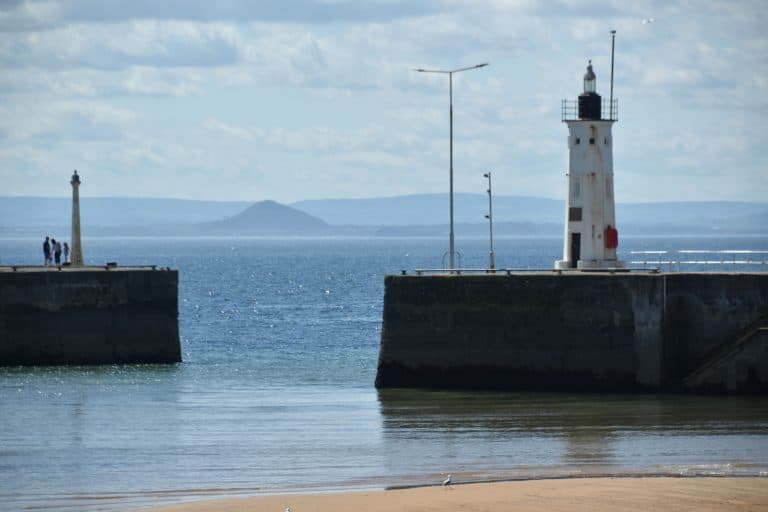 [June 2021] In our tour to the Fife region of Scotland, the first destination was the seaside town of Anstruther.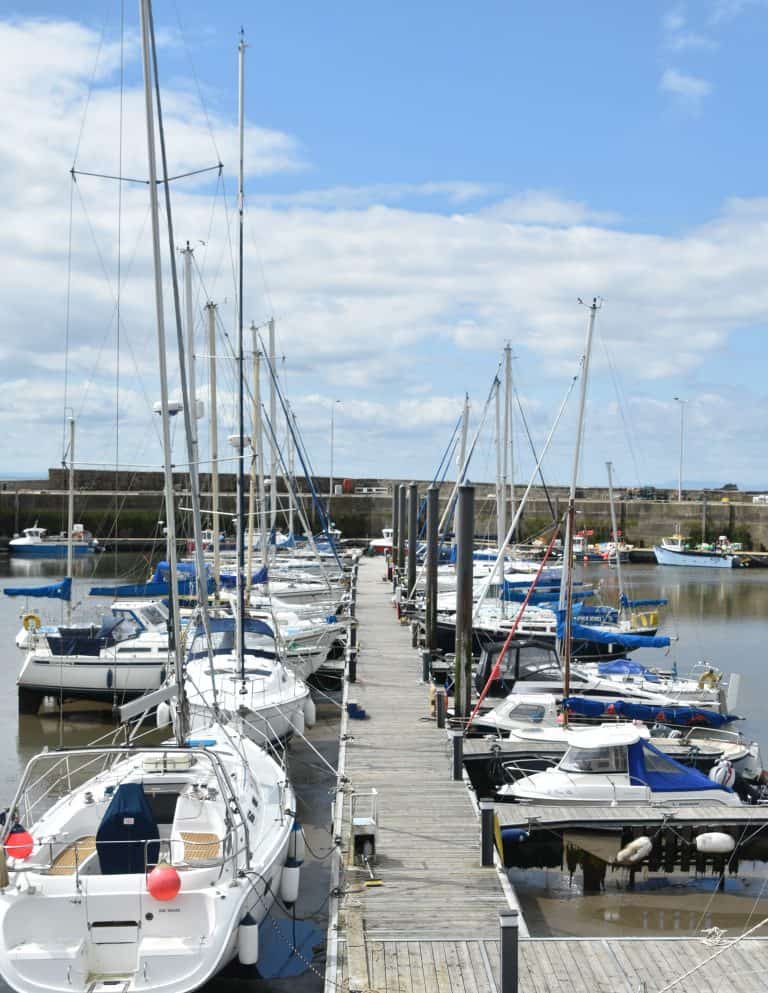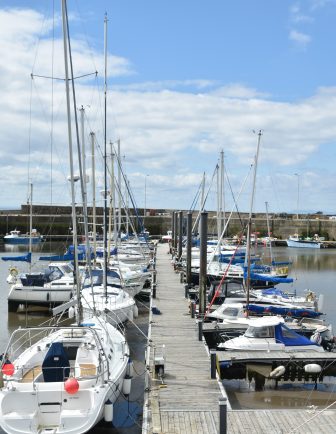 This town was a resort town that used to be a fishing village, and now has a port with more yachts than fishing boats.
Even so, it was a small town, not so crowded, and if we had enough time, we would have liked to stay for a couple of nights and relax.
Instead, we had 30 minutes of free time here.
From the car park on the seaside, we walked a little in the inland town, went around and headed back to the coast.
The weather was wonderful and there were many picturesque scenery, and we enjoyed taking photos.
We walked the stepping stones on the beach and came back to the car park.
It seemed that there are quite a few fashionable shops, and there was a shop that had a lot of knitwear from my favorite brands.
Unfortunately, it was Sunday and the shop was closed, so I only could watch them thoroughly from the window.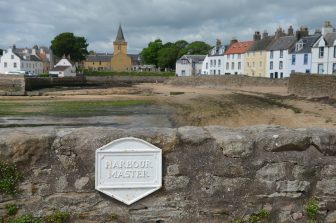 Closed on Sunday means that this town has not become a thorough tourist destination yet.
There was also a fish and chips restaurant that has won some awards.
We didn't go because it was too early for lunch, but the name of the restaurant is simply Anstruther Fish Bar.
Even though it has become a resort, there were some fishing boats moored at the port, so you must be able to eat fresh seafood here.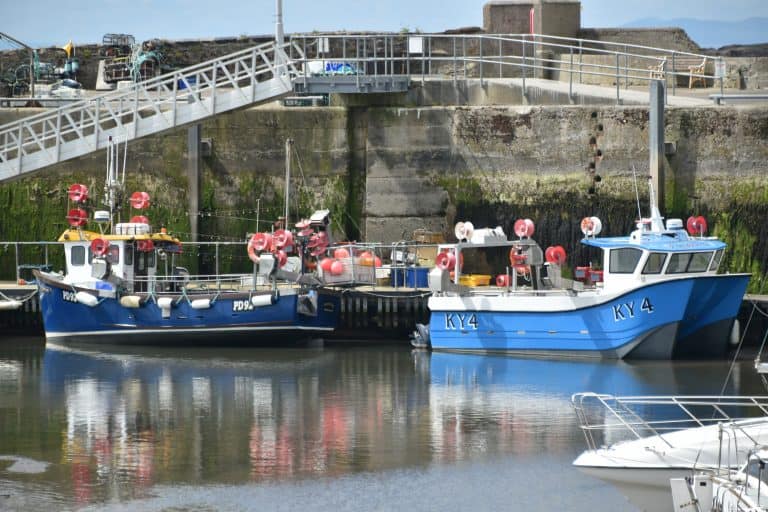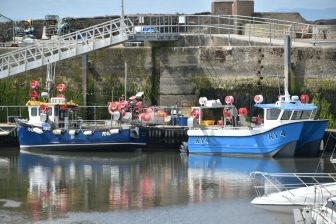 Another thing you could do in Anstruther is to take a boat from here to the Isle of May, an island about 10 kilometers offshore.
This island is a nature reserve, and apparently there are as many as 90,000 puffins.
Also, dolphins and Minke whales can be seen in the surrounding area.
By the way, I have eaten puffin.
It was a long time ago in Iceland.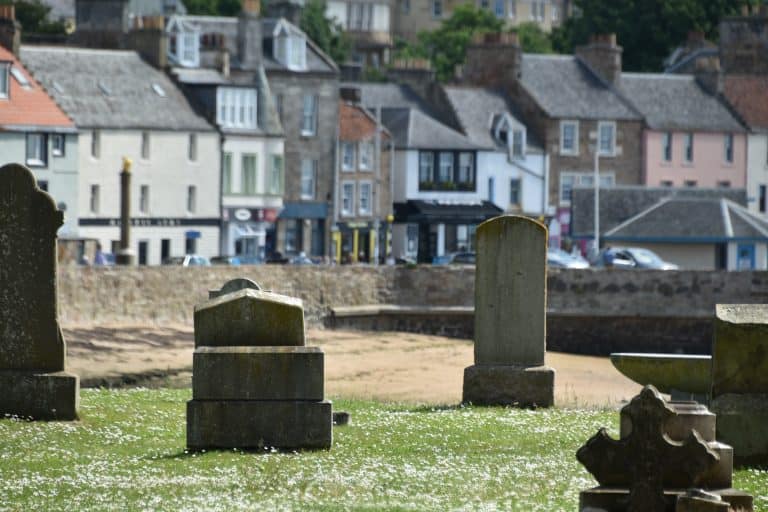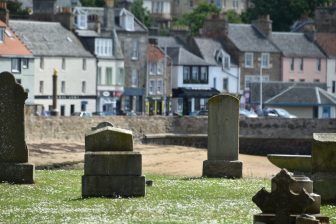 It wasn't delicious, though.
Well, after we got on the bus again, our tour headed to St Andrews, the main destination of the day.
St Andrews is famous as the birthplace of golf, but another thing that is famous is that Prince William, who will eventually take the throne of England, met his wife, Kate Middleton.
According to our guide Derek, when the prince was a student at the University of St Andrews, Scotland's oldest, there was a fashion show as a charity event, and he was invited.
And Kate was a model in the show.
That was how they met.
We got off at the centre of the town after Derek went around the whole town so that we could get familiar with the geography.