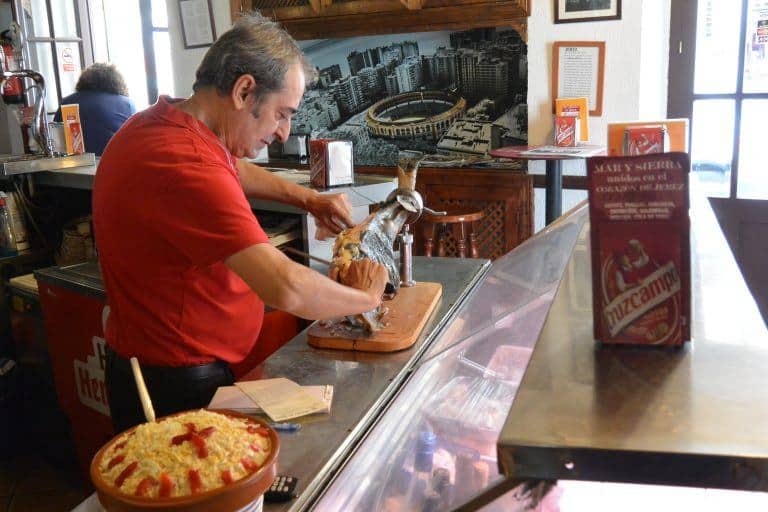 [ Nov.2016 ] We had a short holiday in Jerez de la Frontera in Andalusia in Spain.
It is famous for its sherry.
When we arrived in the town on the sunny day without any clouds from dark cloudy England in the late autumn, I felt I was woken up from a long sleep.
First, we needed to have a lunch and we looked for the restaurant which was advertised on the map we got in the hotel.
I expected that because it was advertising in the map for the tourists, they might have an English menu, but in fact not at all.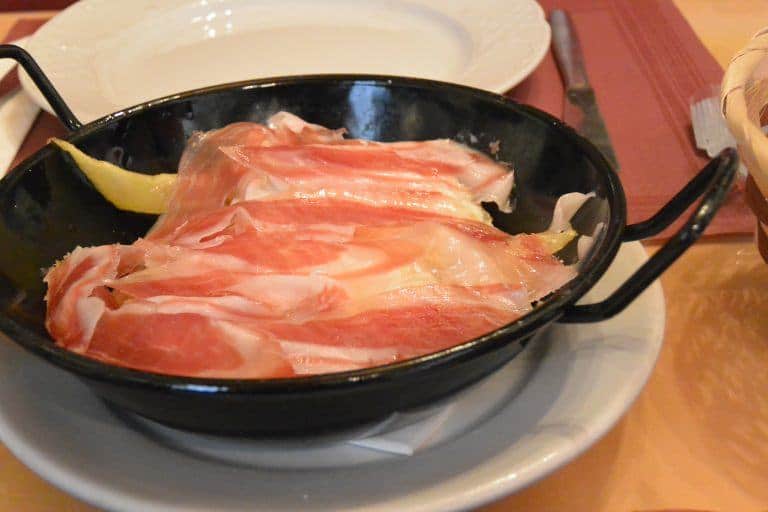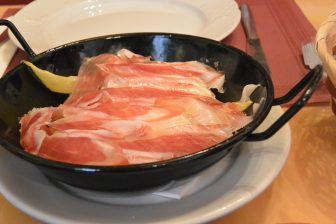 Both the middle aged man who served us and the written menu were Spanish only.
We ordered some dishes including the word, Iberico, without knowing what they were.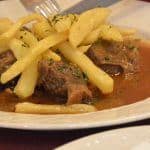 This man was short and he had a very dignified face.
Only when I went up to the counter to take photos of him cutting the ham, he smiled a bit.
What we had for the starter was a dish with Serrano ham on top of fried potato and for the main, a grilled meat dish and a stewed meat dish.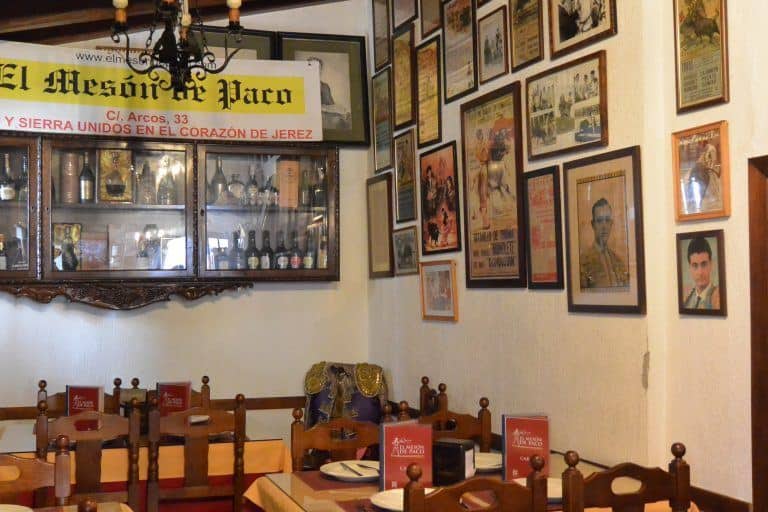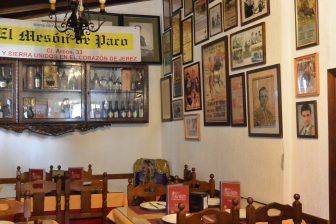 I thought Iberico can be only pork, but especially the stewed meat tasted like boar meat.
Everything was simple and tasty and I felt all my efforts to diet up until then disappeared like smoke.
As for the dessert, I wanted to have Flan, the common sweet in Spain and Portugal, but they did not have it and instead he served something tasted similar but different texture.
The restaurants walls were covered in photos and costumes of bull fighting.
As my husband said, if this kind of local quaint restaurant is bought by some foreign fund as a result of globalization, it will be the end of the world.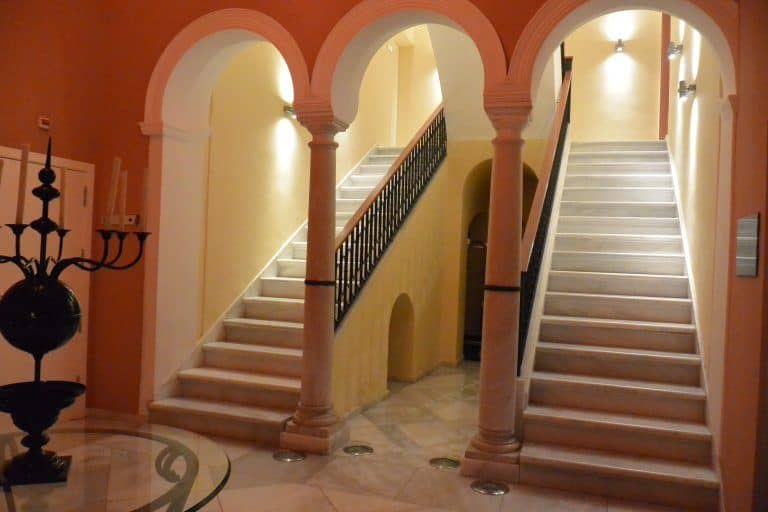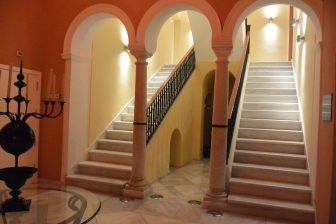 By the way, the hotel we stayed was called Asta Regina Jerez located in the old town.
They renovated an old building in the very modern style, for example, the sink in the bathroom was all made of glass which made me uncomfortable.
We did not have any particular problems, but I felt this was one of those design orientated hotels rather than the customers' convenience.