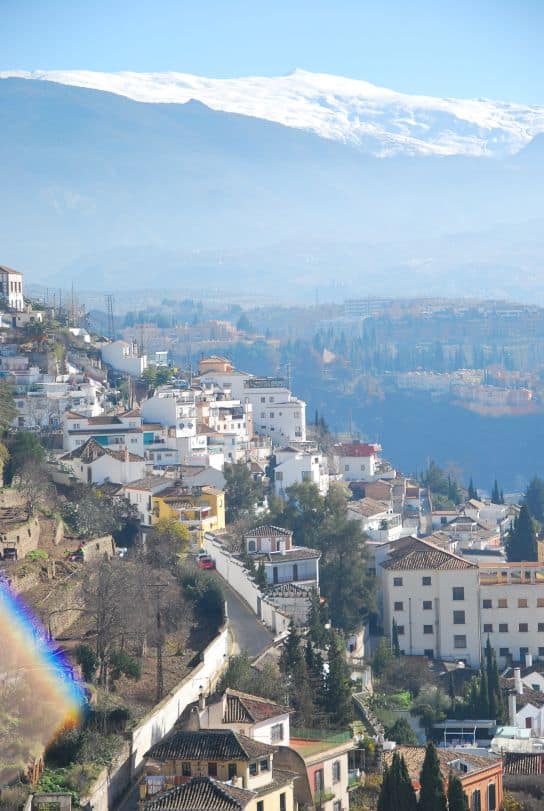 [December, 2010] The view of Granada is very beautiful mainly because of those mountains surrounding the city.
In this season, some are with snow.
By the way, around this area, they grow olives.
Outside of the town, you can see olive trees all over, up to the highest possible point of the mountains.