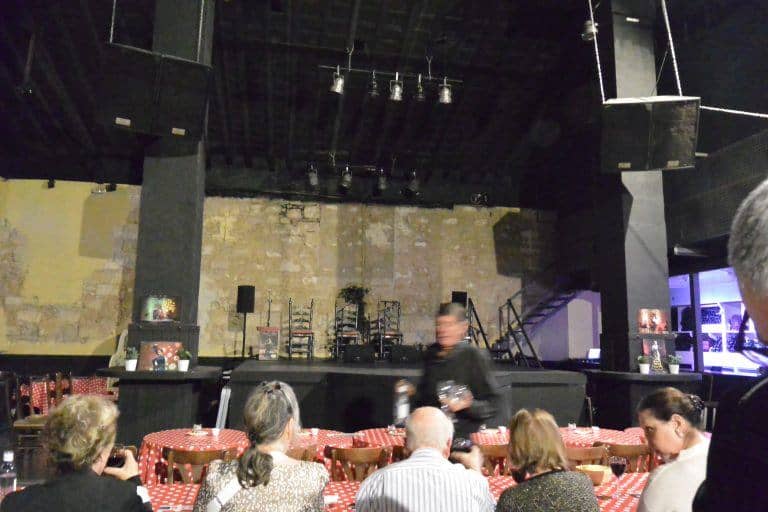 [ Nov.2016 ] Apparently Jerez de la Frontera in Spain is famous for Flamenco dances.
After we were satisfied with our lunch, we went to book a ticket to see the dance that night.
The place was called Toblao Flamenco and we walked around the town looking for it.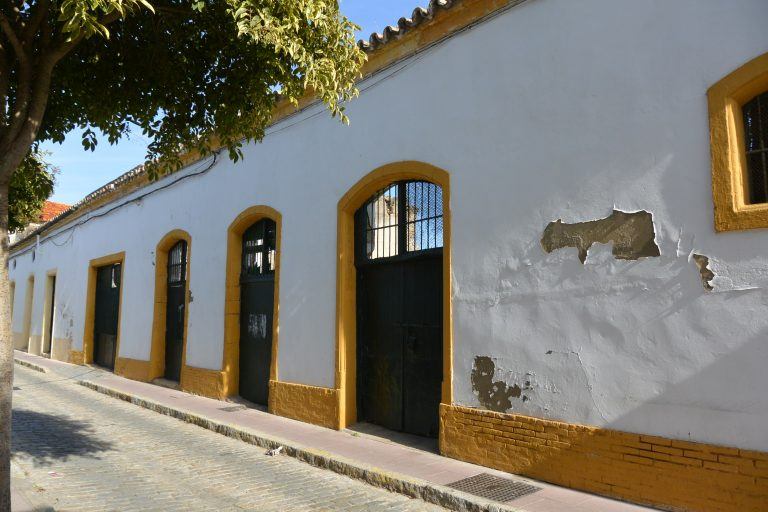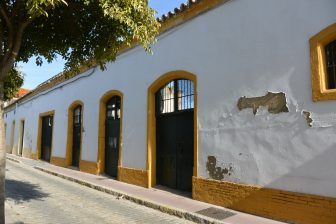 Jerez has a population of more than 200,000, but the atmosphere was very relaxed and it was like a small countryside town.
The tiles at the front of the houses and the rows of houses with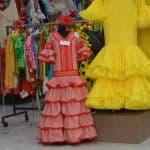 yellow framing reminded me of Alentejo in Portugal.
We saw a Flamenco dress shop, too, as if to show how popular the dance was in this town.
Finally we found Toblao Flamenco, but it was closed during the day and there was a telephone number to call for the booking there.
We called and booked all right.
After that, we came back to the hotel and slept for a while, because we started the journey at 3:45 am as the flight was from Stansted Airport which is far away from our home.
Like this time, we sometimes use cheap flights, not because they are cheap (often they are not), but they fly interesting places directly, from or to more obscure airports, because of the cheaper landing fees.
Anyway, after the nap, we went to see the performance which started at 10 pm.
I have not seen Flamenco for a while since our last holiday in Andalusia.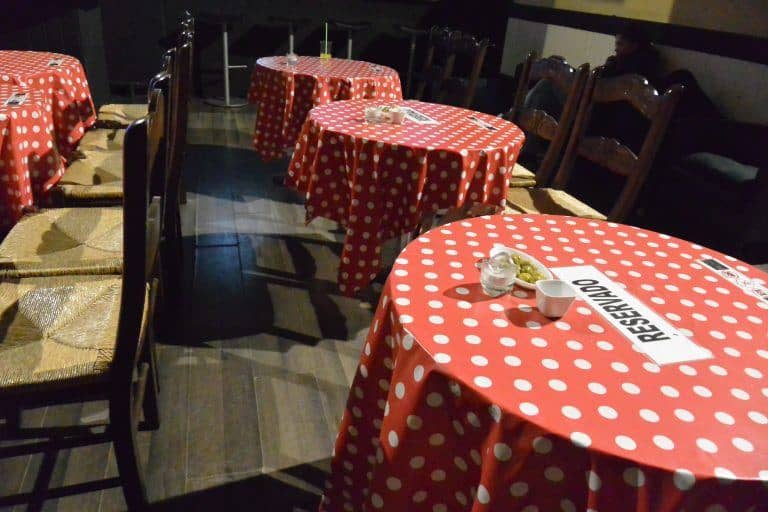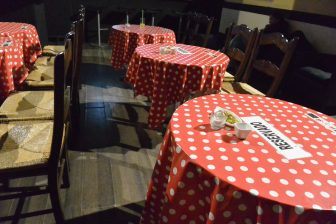 Every time, the dance is different and this time their dance was concentrated on feet.
There were 5 people on the stage, guitarist, 2 singers – man and woman, and 2 dancers – man and woman.
First the guitar starts, then they start taking the rhythms and the singing starts.
The singing was as if she/he were raising their voice however they like without any rules, but at some moments, singing, guitar and the hand beating got together in order.
The dancers started as if they could not stay still because they were filled with emotions by listening to the music.
They hardly moved the upper body, but the feet moved fiercely.
It really is a special culture which is not similar to anything, isn't it.
It was a shame that we were not allowed to take photos.
The venue was spacious and some tourist groups were eating dinner there.
Our ticket was 25 euros each with a drink.
It was worth it.