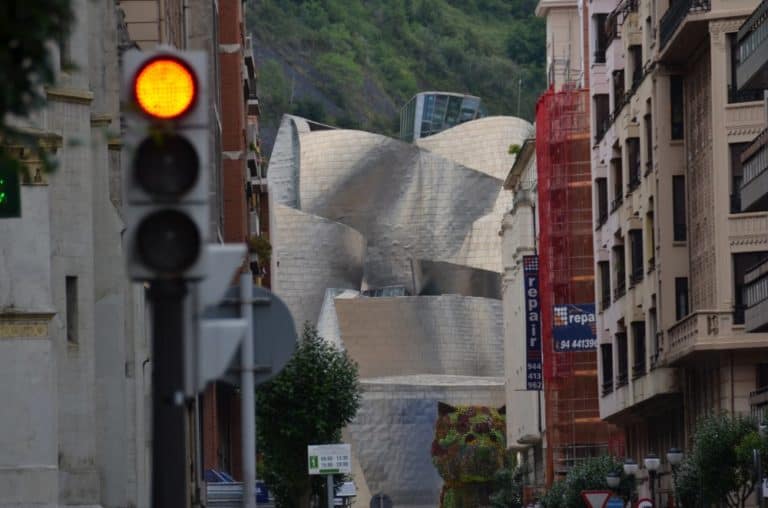 [ May 2014 ] Guggenheim Museum in Bilbao in Spain is very famous.
Maybe because I saw the photo many times, I was not so surprised or impressed to see the real one for the first time.
It was opened in autumn in 1997 and since then, it has changed Bilbao from an industrial city to the tourist destination.
Very powerful museum.
The Guggenheim family in the USA who are the modern art collectors had the idea to create modern art museums all over the world and this one in Bilbao is one of them.
This one was designed by a Canadian Jewish architect called Frank Gehry.
And according to the audio guide, which we borrowed in the museum, he designed this with the sea and fish in his mind.
I was not expecting anything particular inside, but found the exibit of Richard Serra called The Matter of Time was very enjoyable.
It is a huge work and people can walk inside it.
When I was in it, my sense was betrayed, as the wall I had thought straight was in fact warped, which made me a bit dizzy.
On the top floor, there was an exhibition of the works of Yoko Ono.
There was a corner where you could write your wish on a piece of paper and hang it on a tree, so I wrote a bit and left there.
I realised that Yoko Ono was quite pretty, when she was young, wasn't she.