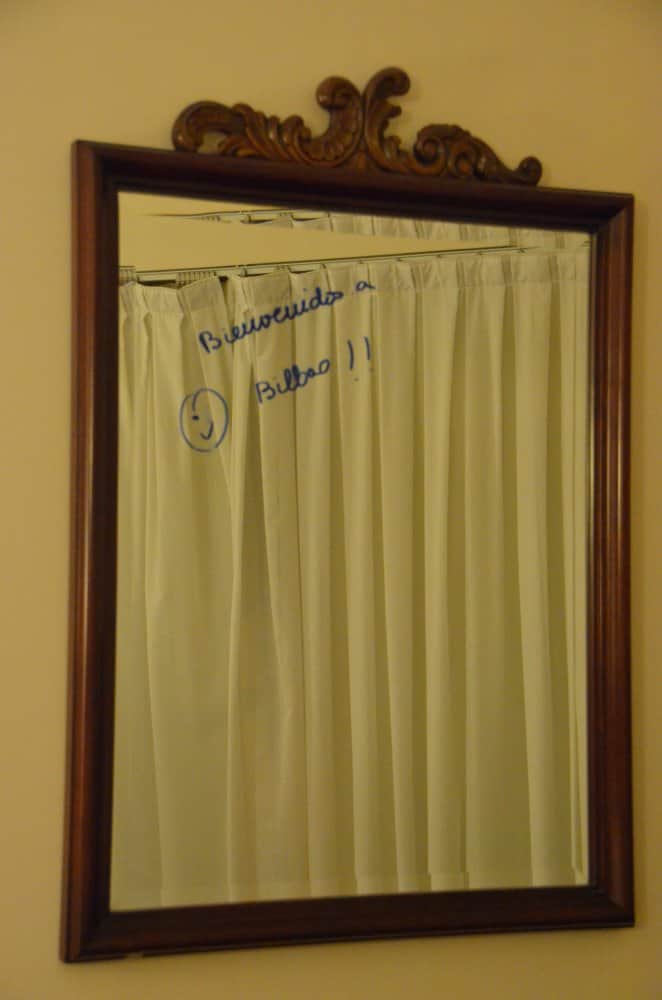 [ May, 2014 ] We stayed in a hotel called Tryp Bilbao Arenal in the old town of Bilbao in Spain.
It is a quite ordinary three star hotel, but the location was very good.
At the breakfast, we could choose some of their Pintxos, which was interesting.
Also, the staff there was kind.
Their own leaflet of recommended excursion to Getxo was very useful and whenever we asked the way, they were kind enough to look into the bus timetable and told us how to get there very patiently.
Our room had a funny trianglar shape, maybe because it was at the end of the building, but everything was sufficient and it was comfortable.
Only negative thing was that first two nights, there were many Americans were staying there and they were very noisy.
But this is not the hotel's fault, is it.