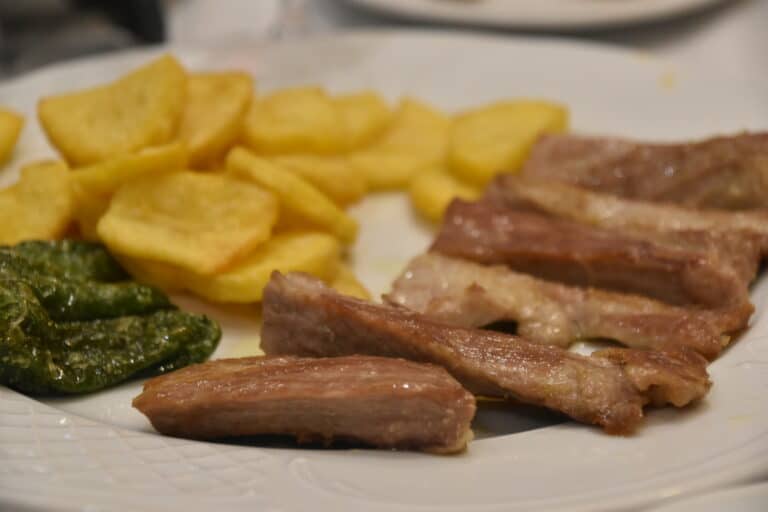 [Nov. 2021] The restaurant we went to in Osuna, a town in the Andalusia region of Spain, is named Dona Guadalupe.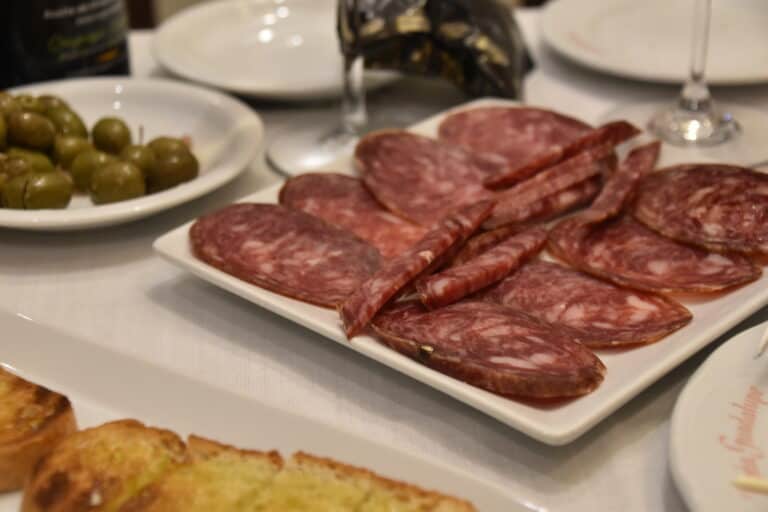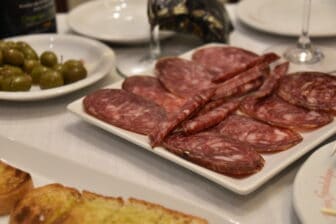 It opened late at 2:00 pm (it is the closing time in Italy and other countries), and I talked with her husband, "shall we go somewhere else ?" but in the end, we waited for it to open and that was the correct choice.
Because it was the best meal we've ever had on this trip.
First of all, the olives were delicious.
It's not too sour and the original olive taste was so good.
For the starter, we shared 3 types of tapas.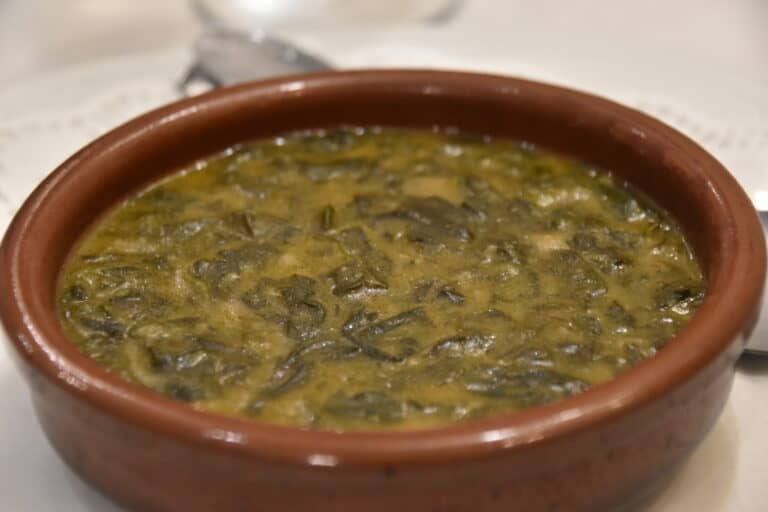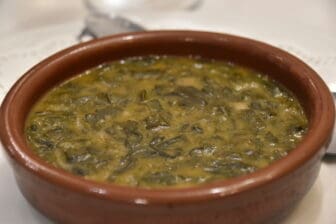 My husband's favourite Russian salad (sometimes we see it as a tapas menu, I remember eating it in Zaragoza), Iberico sausage (we ate it with toast, and it's very delicious), and spinach and asparagus soup (this had slightly Middle Eastern flavour).
For the main, I chose the partridge and my husband chose the part called "secret" of the Iberian pig.
I expected these two dishes to come out at the same time, but a young English-speaking waiter asked, "Do you want to share them?"
I see, now I understood.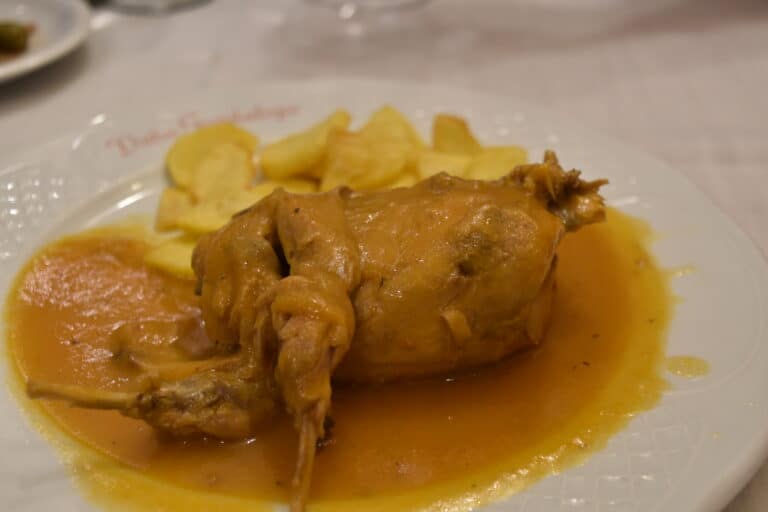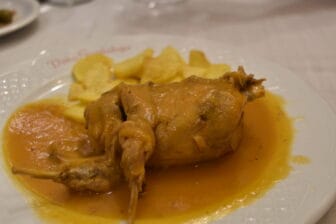 Even if you choose one big plate for yourself, it's normal to share it with people like tapas here.
Here, probably it's basic to make one plate and serve it, and while the people around the table share and eat it, make the next dish.
It's like home cooking.
And that was why the cold dishes had been served twice in the past in this region.
So, without hesitation, I answered "we will share" and asked them to serve one plate at a time.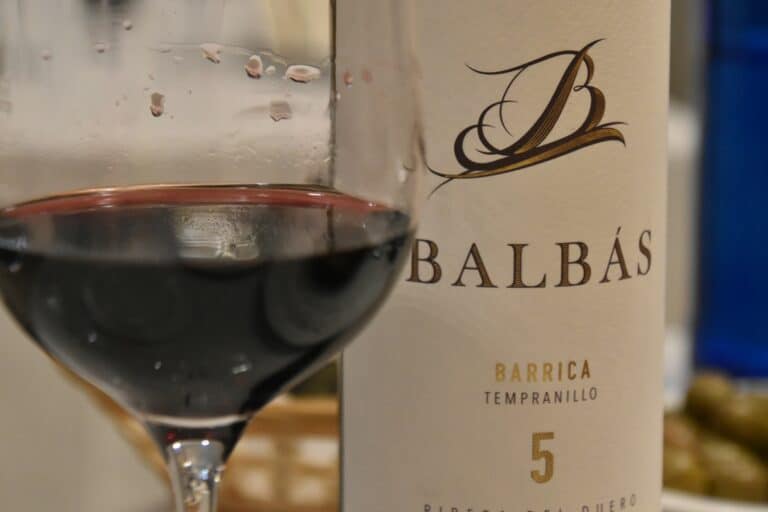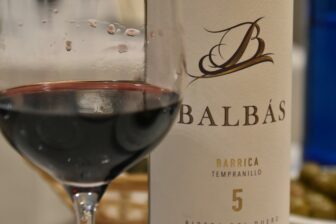 The partridge had an unidentified yellow sauce on it, which was very good.
Iberian pig's "secret" is called "secreto" in Spanish, which really means "secret".
It was written on the internet that it got this name because the meat processing workers secretly took this rare part of the pork home and ate it themselves.
It was the marbled pork with a very rich taste.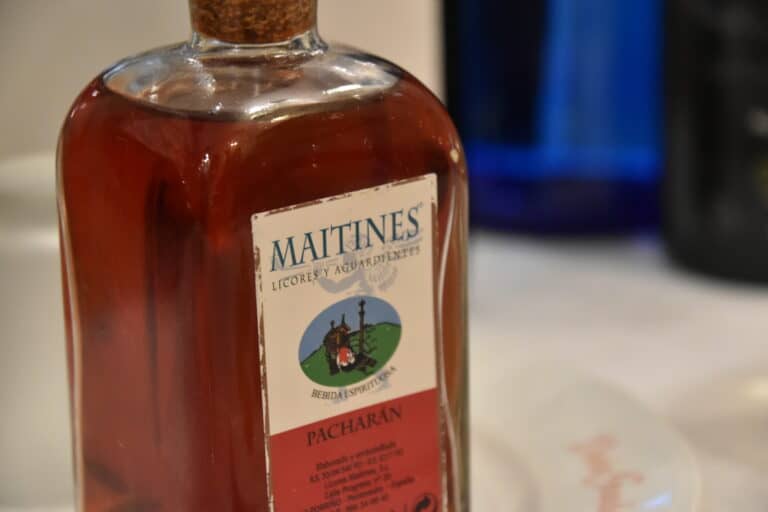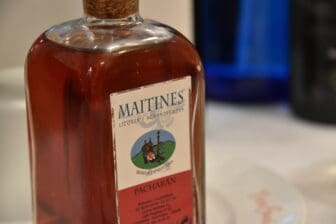 We were full enough after the main dishes, so we skipped dessert and ordered only coffee.
Then, as a service, they served us a liqueur with berries and a biscuit with fennel.
Even though I was full, I ate them.
The bill was 88 euros, which was very reasonable for a very satisfying meal.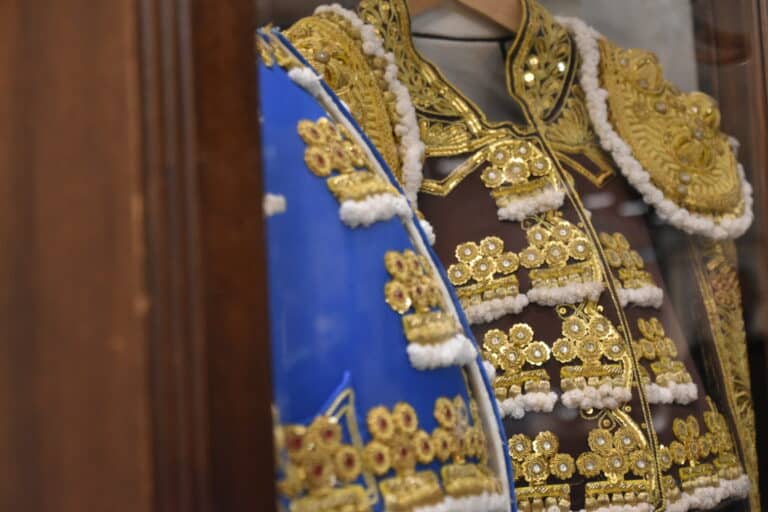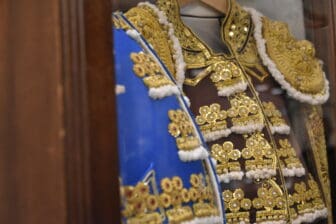 If I stayed in Osuna for a long time, I would have gone to this restaurant every day.
Inside the restaurant, there was a gorgeous costume of a bullfighter.
In Osuna it seems that bullfighting is thriving like other Spanish towns, and even though it is a small town, there seems to be a relatively fine bullring.
Let's go see this later.