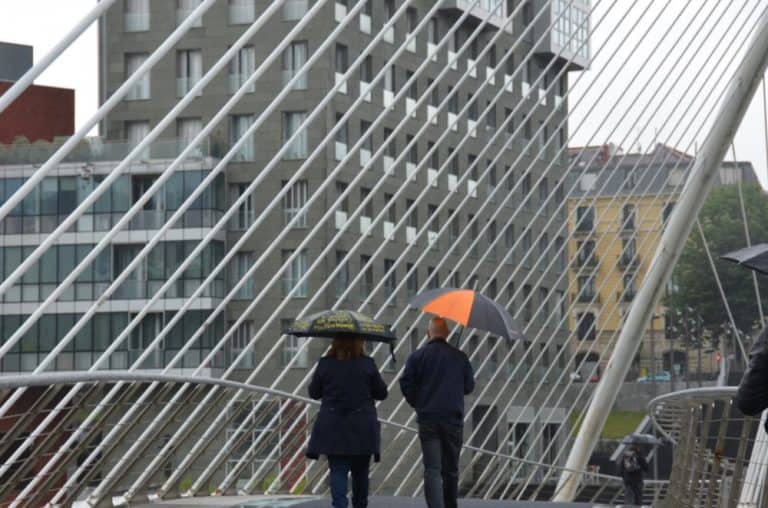 [ May, 2014 ] When we asked at the hotel reception how to get to the famous Guggenheim Museum from the old town, she said "You can walk there" and pointed out the route on the map.
Although the rain has started, we thought we could enjoy anyway so started off.
Then the rain got heavier and heavier.
I had my rain jacket on and opened my umbrella, but still I got wet.
On the way, we came across a flower market at Plaza del Arenal.
Apparently they hold this every Sunday like the flea market in the old town.
The customers here were mainly women.
We walked along the river and cross the bridge on the photo.
This bridge is called Zubizuri, which means "White Bridge" in Basque.
Very stylish bridge with some nice curves and it has been a tourist destination since it was built in 1997.
But on the other hand, there has been some critisism on the design and practicality.
I read that there was a court case between the designer and the city.