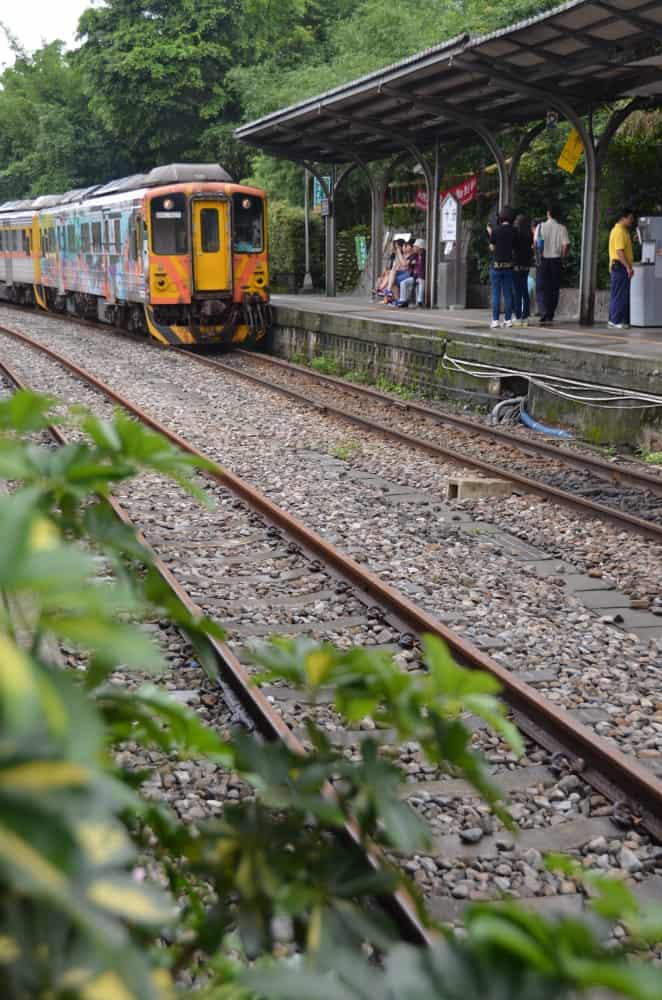 [ May, 2015 ] From Jiufen in Taiwan, we took a local train to Shifen. We pushed our way onto the train at Ruifeng station, because we had learned that there were no reservations and there was a possibility we could not get seats.
Luckily our trained members of family took seats.
I was looking forward to this train ride expecting to feel some traveller's setiment, but the train was like ordinary commuter train.
And the outside of the train was too colourful to my taste.
The railway line is called Pingxi Line and this was built during Japanese ruling time as a specialised line to develop a coal mining.
It was open in 1922.