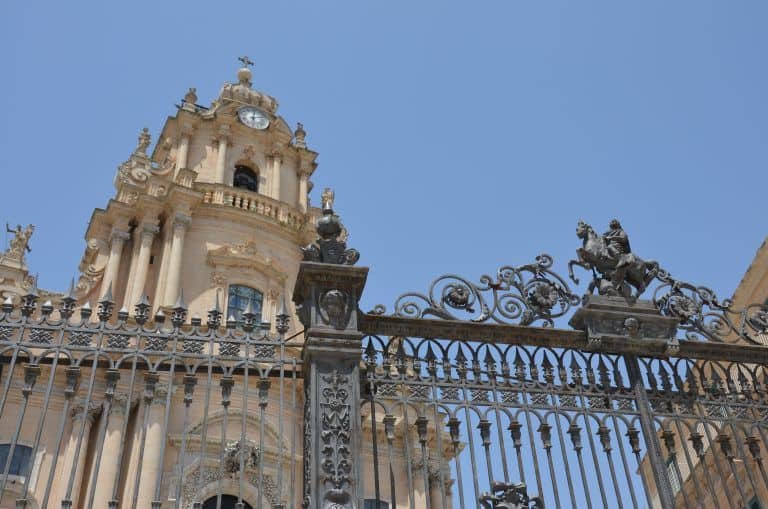 [ July 2017 ] I continue talking about our tour in Ragusa, the town in the south of Sicily in Italy.
The last stop was in the square in front of Garden Ibleo (Giardini Iblei) at the east end of the town.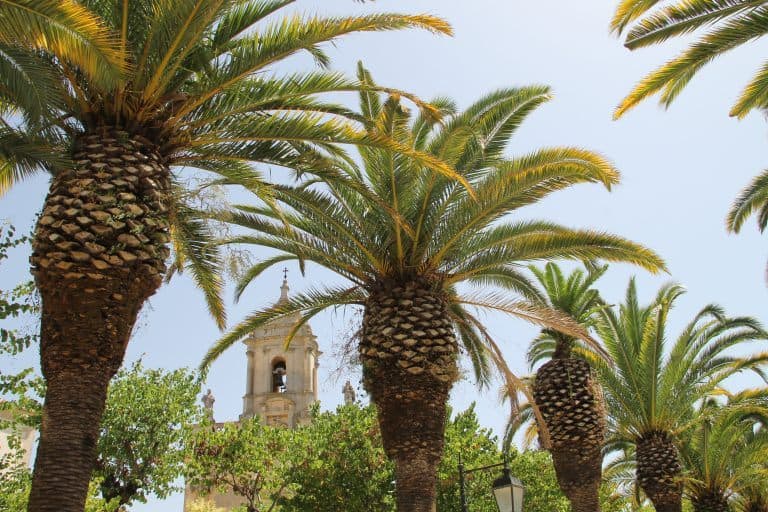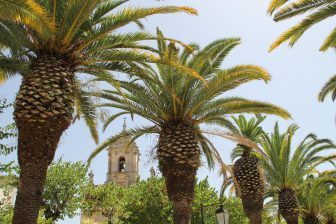 The garden was a relaxing place with the palm trees in rows.
Because it was located at the edge of the town, we could see the view of Valley of Irminio below.
After walking around the garden, we walked in the street towards the Duomo.
This street seemed the main street in the Ragusa Ibla, the old town and there were many shops and restaurants.
It was very hot, so we went into one of the cafes and had some gelato.
To be precise, the one I had was Granita which is somewhere between shaved ice and ice cream with the taste of pistachio.
Sicily is said to be the birthplace of gelato and I wondered if Granita was the original form of gelato.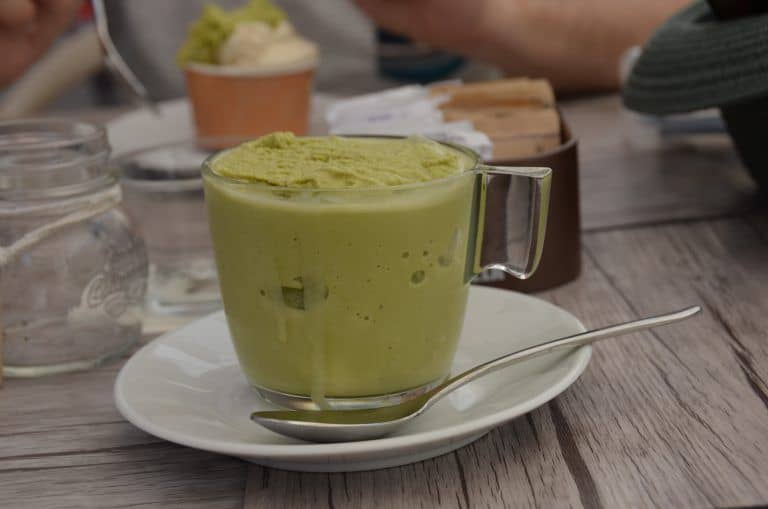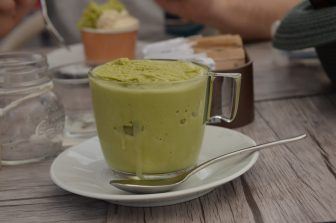 When the Arabs were ruling here in the 9th century, Arabic people brought Sharbat (Sorbet) to Sicily, which was already popular in Arabic world and this was developed into gelato, they say.
So I am imagining that this Granita is a product in between Arabic Sharbat and gelato.
We did not eat this time, but when we were in Calabria in the south Italy, my husband ate the gelato served in bread.
This way of eating gelato was born in Sicily, too.
The Granita I ate was very nice, but I suffered from tooth ache for a long time afterward.
I learned a lesson, so since then I kept ordering Frappe.
If you look up the dictionary, Frappe means 'a frozen fruit flavoured dessert made with shaved ice', but in Italy, Frappe is a liquidized gelato, similar to milkshake.
So it is something to drink rather than to eat, so my teeth did not get hurt.
If you ask at gelato shops "Can you make it Frappe?", they will make the drinking gelato.
Some shops do not do this service, though.
Apart from this Frappe, apparently there is a biscuit type of cake with the same name in the area around Rome in Italy, so it is confusing…
Well, after we had a rest with gelato, we went up to Duomo.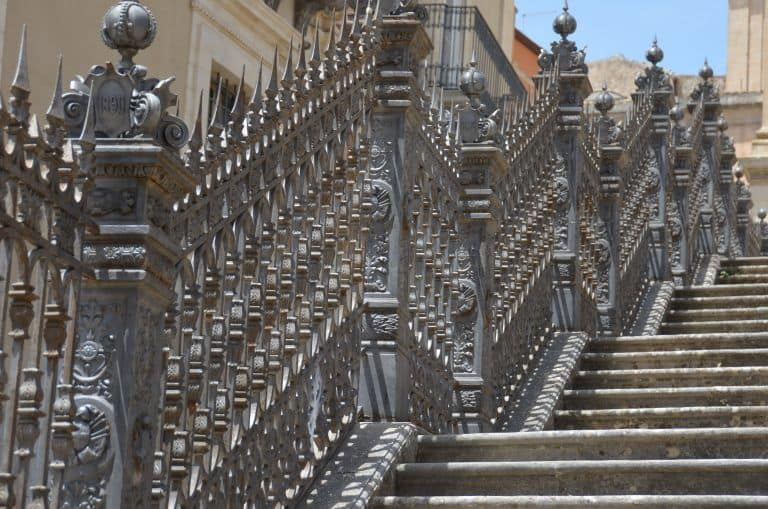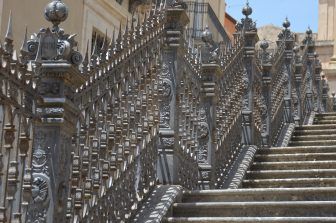 Properly, this is called Duomo di San Giorgio, or The monumental church of San Giorgio.
They started building it in 1739 and finished in 1785 and after that, they added the cupola and the organ and so on in the 19th century.
The inside was certainly magnificent, but for me the staircase and the fence towards the the main building was more impressive.
They were really grand.