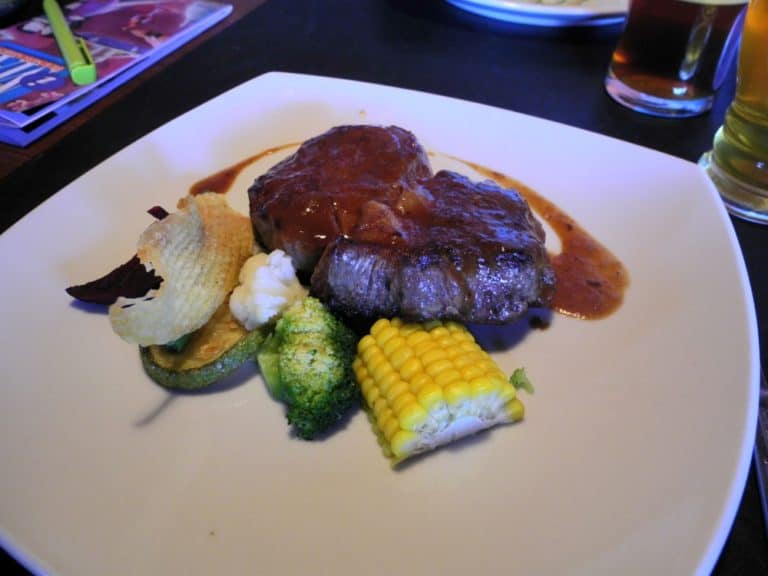 [ Jan.2016 ] What I was looking forward to in Argentina was beef.
We had our New Year's Day dinner at a restaurant near our hotel in Bariloche called Manush and I ate the steak there.
My choice was ribeye steak.
As the ribeye, it was much thicker and tenderer than the ones we buy in England.
"Fillet" was not in the menu, and according to our tour leader, in Argentina "lomo" was about the same as fillet.
We had a bottle of honey beer instead of wine with it.
We had this dinner with our tour leader and the other couple in our tour.
And we found that this couple lived very close to our office in London.
When you join a tour, not only the travelling itself, but you can sometimes come across this kind of extra pleasure, too.