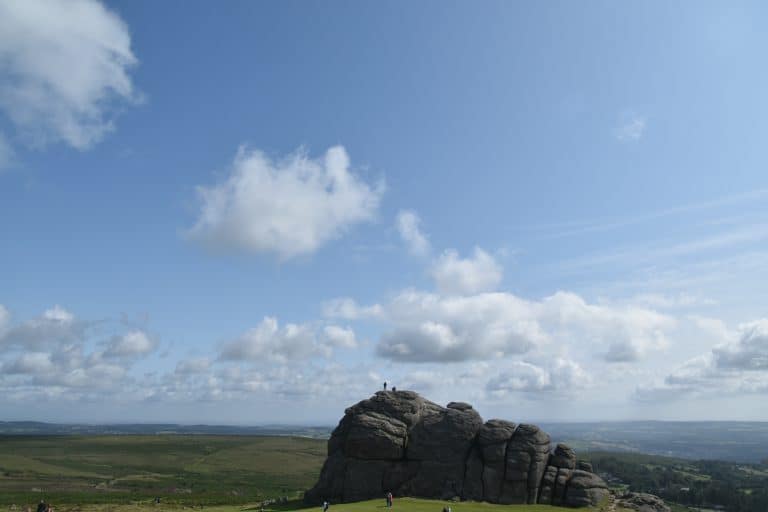 [ Aug.2019 ] On the second day in Dartmoor National Park in Devon in south west England, our group headed for Haytor by cars, one right behind another.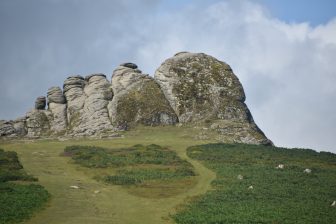 Haytor is one of the 'tors' which are the rocks on hills in Dartmoor and there are about 160 tors altogether (though we had heard there were more than 300 last time when we visited here).
While we were driving, our friend told us that in the past, they produced good quality stones for building in Dartmoor.
The original London Bridge was made of the Dartmoor stones.
This bridge was bought by an American who had believed it was Tower Bridge, which is apparently an urban legend.
For transporting the stones, there used to be a railway around here and the trains transported not only stones but also wealthy people who came here to have holiday.
And even now, there is a small village hidden from the main streets where rich people are living apparently.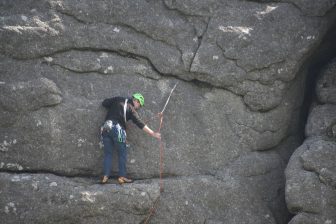 Now we arrived at Haytor and saw the wonderful view.
Our friend had taken us to other tors four years ago, but at that time the weather was bad with rain and winds, so I had the impression of Dartmoor as a rough place, but this time, the weather was fine.
The rock here at Haytor looked like the toes of a giant buried in the hill.
It was weekend and there are quite many people enjoying walking or climbing up the rock.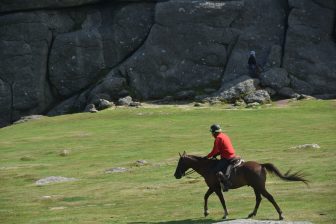 Suddenly, a rider in red came into our sight as if he wanted us to take his picture.
And we did.
Some parts of the hill were covered by heath (heather, maybe?) and gorse, which was beautiful.
When we looked at the foot of the hill, there were some ponies.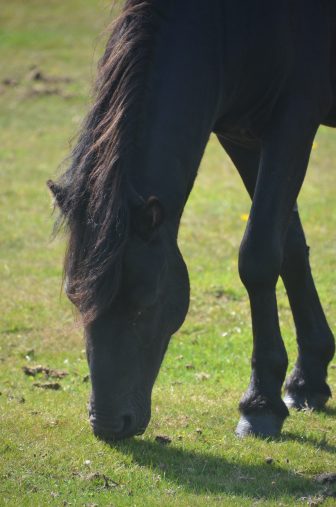 We had learned last time that the wild ponies are living in Dartmoor.
According to our friend, some are mixed with the ordinary horses, so the number of the native ponies are limited.
Those ponies are used to people and they did not care when we approached.
I had heard that we should not give any foods to them, but some people of our group gave them bananas which they ate happily.
On the other side of the hill, we saw many cows which looked as if they were wearing wide cloth around the abdomen and a family of sheep strolled near us.
It was really a peaceful scene.